Top 20 Ramen Places In Manila: Savory Goodness From Noodles To Broth
10 min read
Ramen has become one of the popular food trends all over the country with almost every strip of restaurants in the city including one famed Japanese noodle spot.
The competition to be known as one of the top ramen places in Manila is fierce, but it doesn't deter ramen spots from opening all over the metro.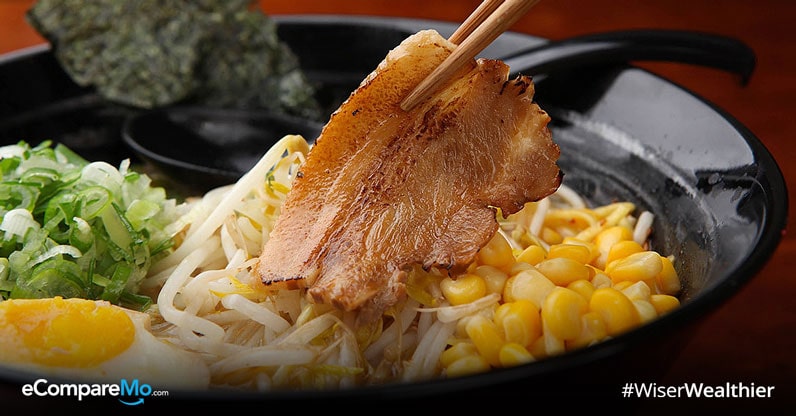 In a food landscape full of ramen places, how do you know which one will serve you a bowl that will be really worth your time and money? If you are curious as to where you could find the best ramen in town, here are 20 Top Ramen Places in Manila that are worth the try.
1. Ramen Kuroda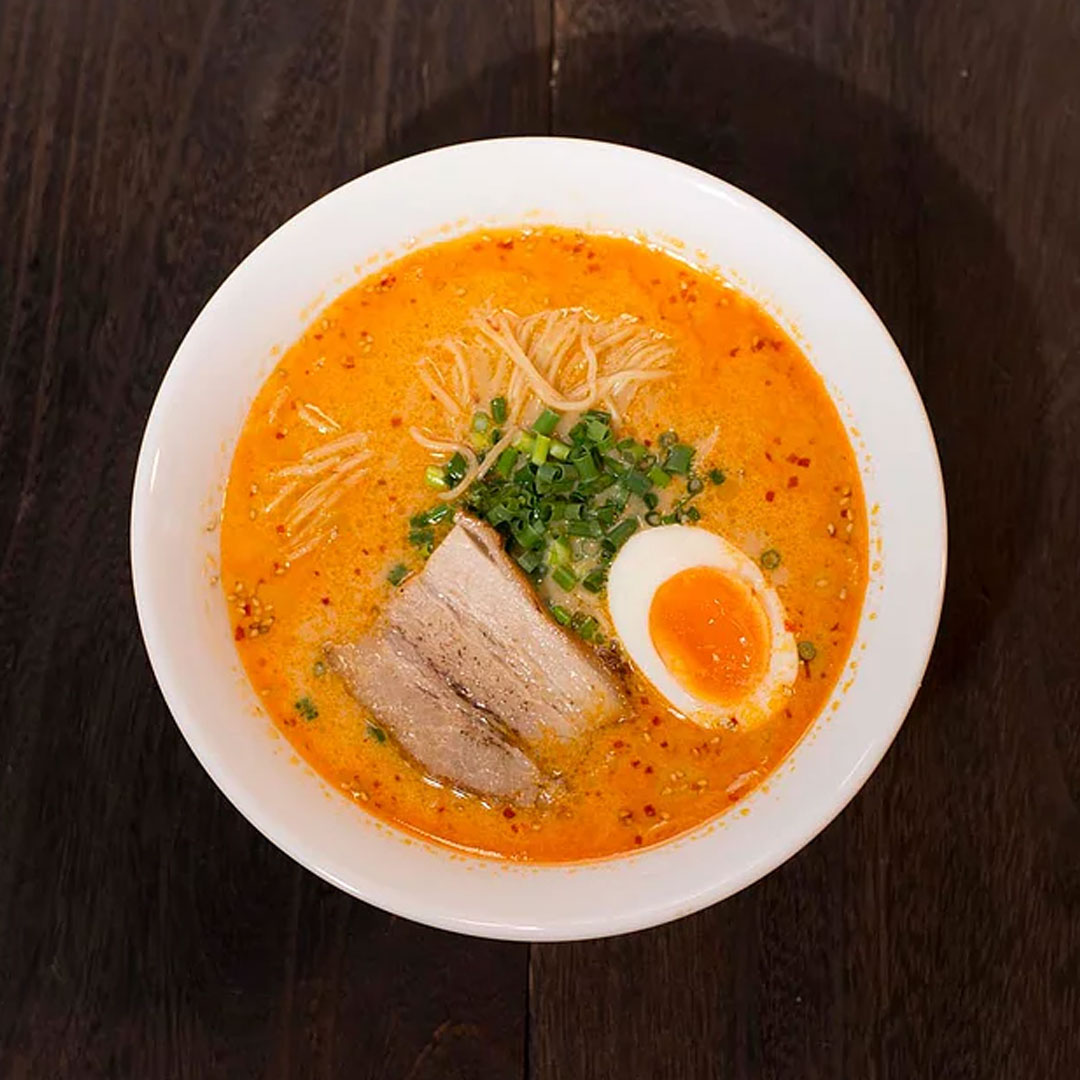 Best seller: Aka Ramen (P180) and Kuro Ramen (P180)
Make real ramen part of your every day with Ramen Kuroda's home-made, authentic, and affordable specialty noodles. Excite your taste buds with each bowl as it is all crafted with effort and passion.
Real ramen doesn't have to break your bank. Visit any Ramen Kuroda branch near you and enjoy ramen in a reasonable way.
Branches:
Paseo Center, Makati City
SM City North EDSA
SM City Marikina
Eton Centris, Quezon City
Double Dragon Meridian Park Macapagal, Pasay City
SM City Fairview
TV5, Mandaluyong City
SM City Manila
Cyber and Fashion Mall, Eastwood City
Mezza Residences, Sta. Mesa Quezon City
Venice Grand Canal Mall, Taguig City
Lucky China Town Mall, Binondo Manila
Aseana II, Parañaque City
RCBC Plaza, Makati City
BF Homes, Parañaque City
SM City San Mateo (Coming Soon)
2. Ippudo Ramen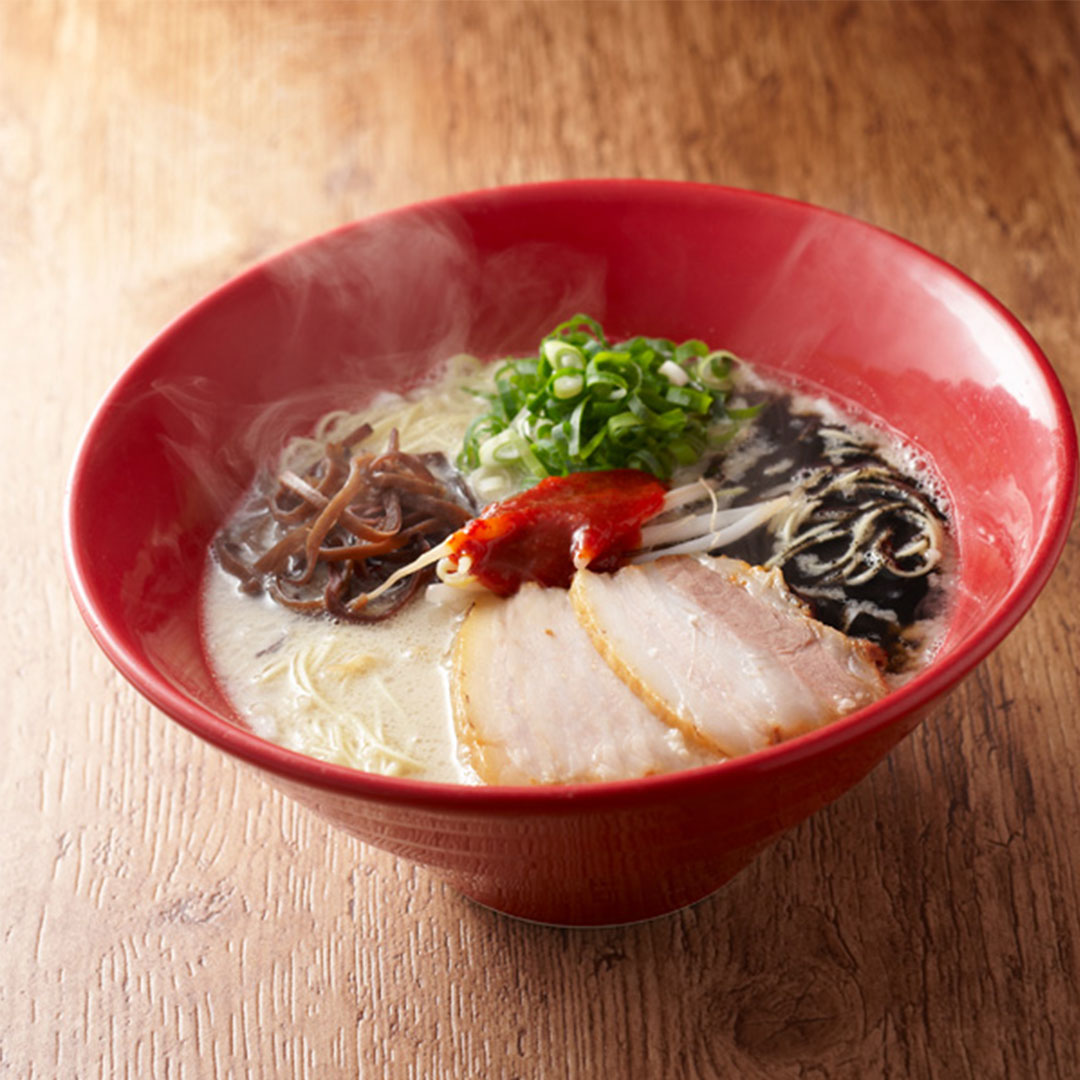 Best seller: Shiromaru Motoaji (P385)
Take yourself on a delicious journey exploring Japanese soul food with Ippudo's famous ramen. It contains fresh noodles made daily and home-made broth cooked for 15 hours
No doubt ramen enthusiasts here in Manila are justified in falling head over heels with each bowl. Take the "sip, slurp, top" challenge and enjoy each bowl of Ippudo ramen from first spoonful down to last.
Branches:
Uptown Mall – BGC, Taguig City
SM Mega Fashion Hall, SM City Megamall
Powerplant Mall, Makati City
Greenbelt 5, Makati City
SM Mall of Asia
Robinson's Place, Ermita Manila
Eastwood Avenue, Quezon City
Ayala Malls Vertis North, Quezon City
3. Ramen Nagi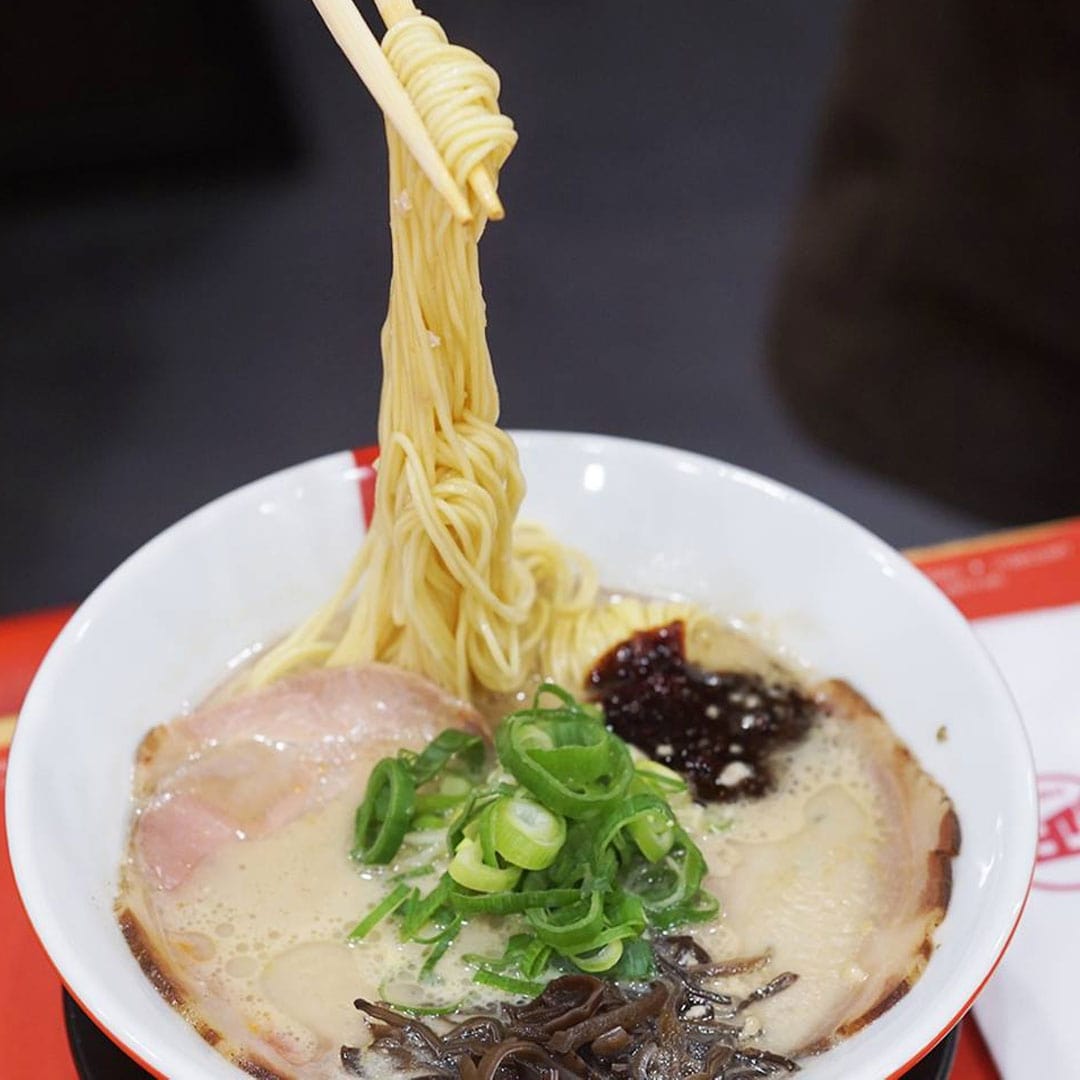 Best seller: Original Butao King (P390)
Hailed as the best ramen in Tokyo, Ramen Nagi has been a staple ramen place choice here in Manila ever since it came in 2013.
If you want a complete and satisfying meal in one, Ramen Nagi is definitely the place to be. Although it is a bit pricey compared to other ramen houses in the city, each bowl is filled with delicious quality one cannot resist.
Satisfy your Japanese food cravings and have a bowl of your favorite Ramen Nagi flavor at branches near you.
Branches:
Greenbelt 3, Makati City
Robinson's Galleria, Ortigas
Robinson's Magnolia
Robinson's Place, Ermita Manila
SM Aura Premier
SM City Baguio
SM City North EDSA
SM City Pampanga
SM Mall of Asia
Ayala Malls Trinoma, Quezon City
U.P. Town Center, Katipunan
Alabang Town Center
Ayala Malls the 30th
Festival Mall, Alabang
Valero, Makati City
NAIA Terminal 3, Pasay City
4. Mendokoro Ramenba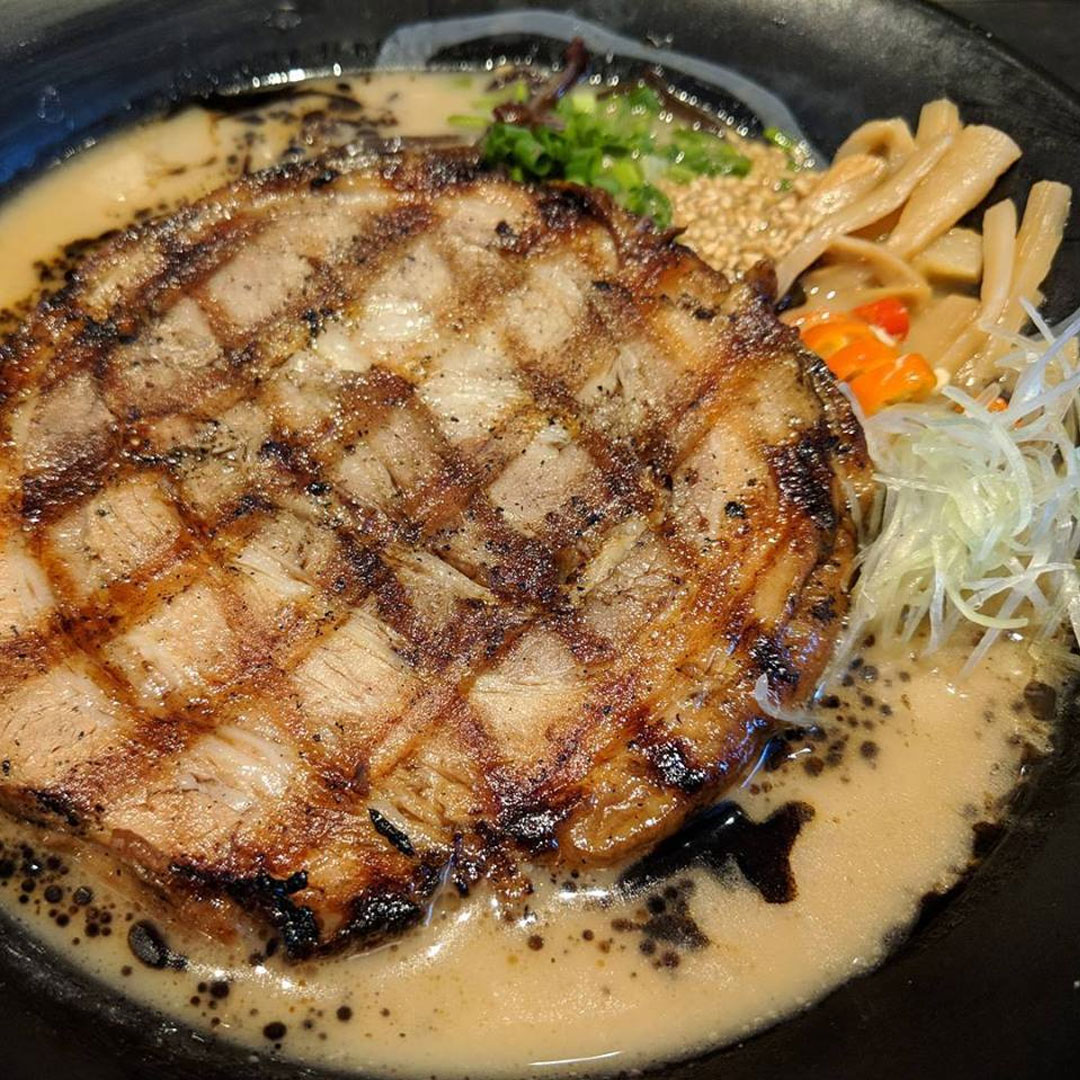 Best seller: Shoyu (P400) and Miso (P440)
It's no secret how much of a craze Mendokoro Ramenba is among ramen lovers here in the Philippines. You would see them lining up for hours just to satisfy their taste buds with the unique Japanese experience every bowl of Mendokoro's ramen has in store for them.
Be it sunny or rainy, chilly or hot, a piping hot bowl of Mendokoro's ramen is an irresistible treat one could not defy. Try one now at one of their branches.
Branches:
Salcedo Village, Makati City
Icon Plaza 26th St. Bonifacio Global City
5. Hokkaido Ramen Santouka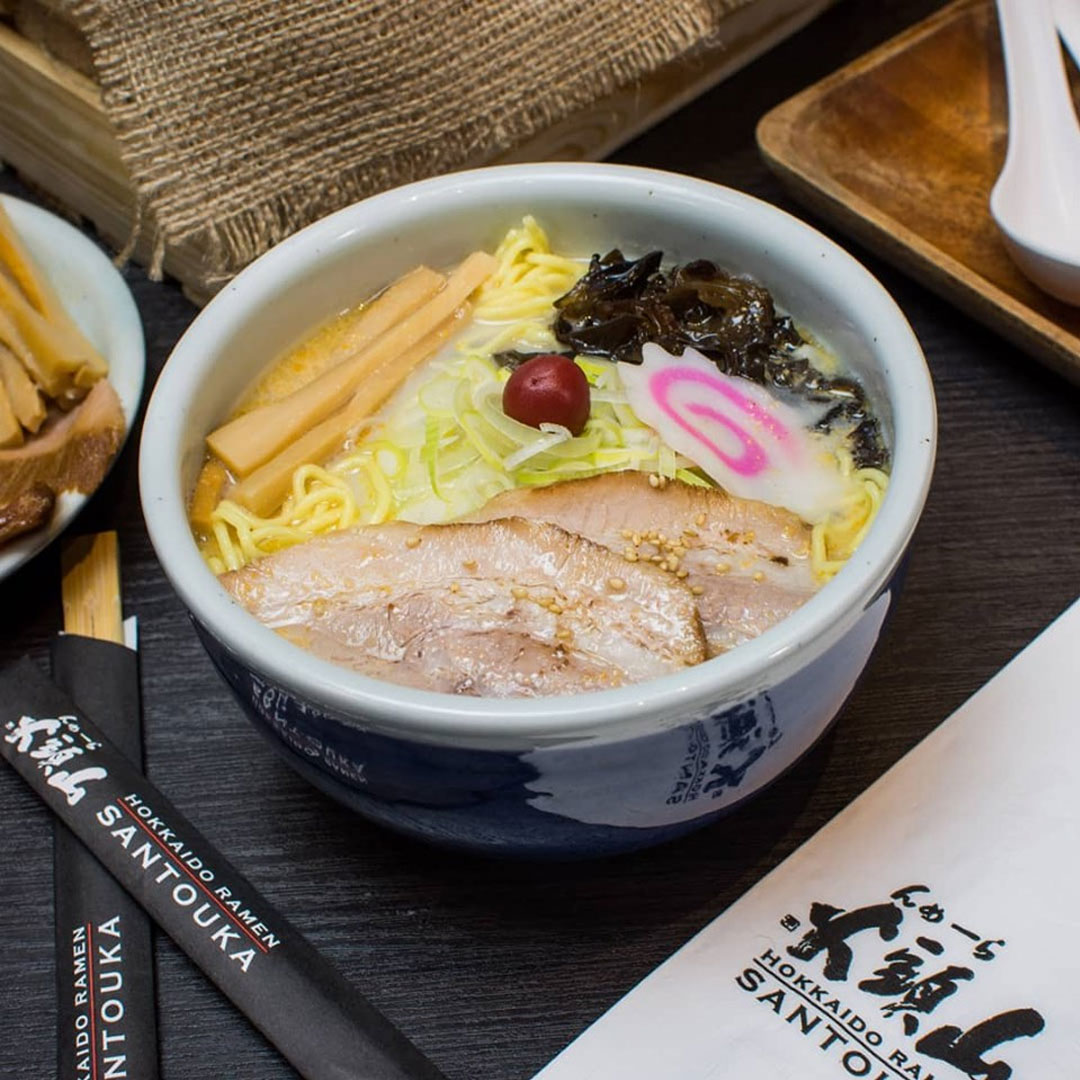 Best seller: Shio Ramen: Regular (P385), Large (P445)
Fall in love with the legendary Hokkaido Ramen Santouka's hearty bowl of soup noodles. You will not be disappointed with their extensive menu choices, sets, and desserts options, plus the unique flexibility in their bowl sizes and food options.
Bring on the authentic Japanese vibe with every sip of Hokkaido Ramen Santouka's flavorful ramen bowls. Try some for yourself at one of their branches.
Branches:
Glorietta 4, Makati City
SM Mall of Asia
Greenhills Promenade
Ayala Malls Trinoma, Quezon City
Eastwood Mall, Eastwood City
Alabang Town Center, Muntinlupa City
U.P. Town Center, Katipunan Quezon City
Ayala Malls Cloverleaf
City of Dreams, Parañaque City
Ayala Mall Feliz, Pasig City
(Read: 8 Best Noodle Places To Visit On A P250 Budget)
6. Hanamaruken Ramen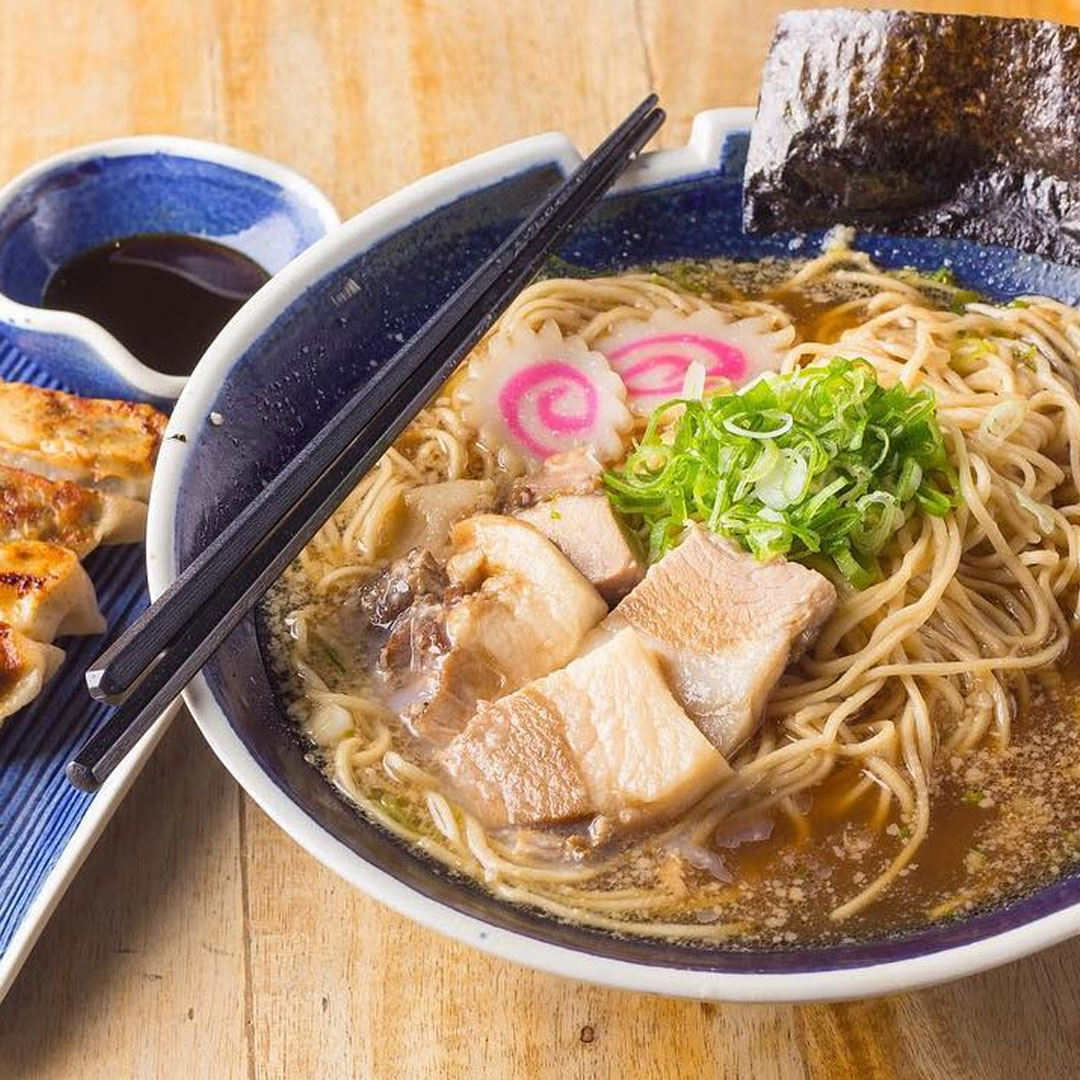 Best seller: Happiness Ramen: Half (P445), Whole (P580)
Originally based in Osaka Japan, Hanamaruken Ramen has been preparing and serving ramen for over 30 years. What gave them their staying power is the fact that they serve the same quality ingredients and taste in every bowl – no matter where they are in the world.
Their signature Happiness Ramen will definitely leave you with a big smile as you delve through a bowl of complimenting slow-cooked pork rib and unique tasting soup you'll surely satisfy your ramen cravings all in one.
Branches:
Hole in the Wall, Century City Mall, Makati City
Ayala Malls Trinoma, Quezon City
The Grove Rockwell, Pasig City
Alabang Town Center, Muntinlupa City
Santolan Town Plaza, San Juan City
SM City Marilao
7. Ikkoryu Fukuoka Ramen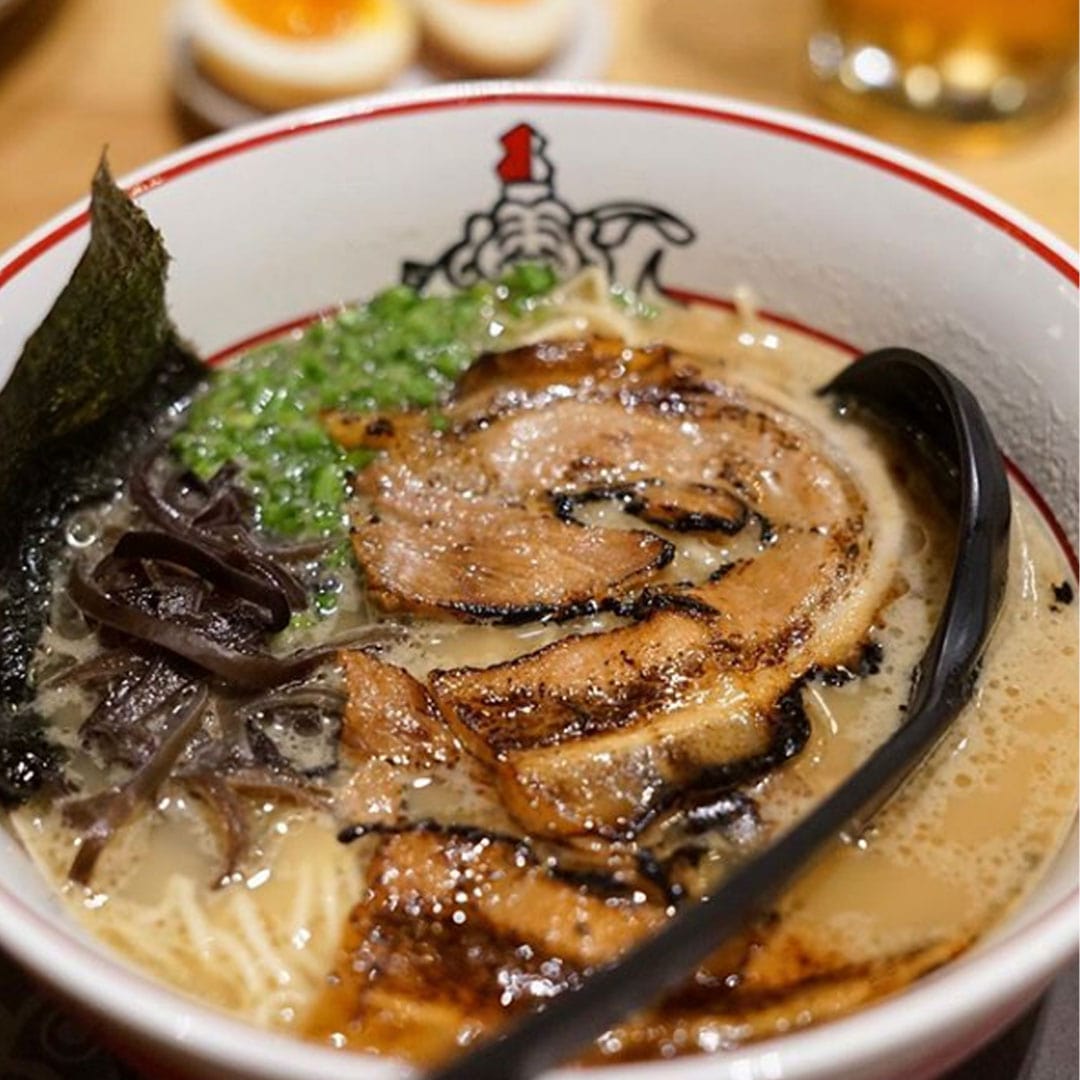 Best seller: Ajitima Tonkotsu Ramen (P330)
Enjoy a distinct Japanese feel starting from the restaurant's furnishings and leading up to their wide-selection of tonkotsu ramen or pork bone-based soup.
Indulge your taste buds with Ikkoryu Fukuoka's kitchen-crafted noodles made from Japanese flour and savor the rich flavor and authenticity of the soup up to the very last drop.
Branches:
Power Plant Mall, Makati City
Century City Mall, Makati City
Shangri-La Plaza Mall, Mandaluyong City
SM Aura Premier, Taguig City
Alabang Town Center, Muntinlupa City
Estancia Mall Capitol Commons, Pasig City
8. Ramen Yushoken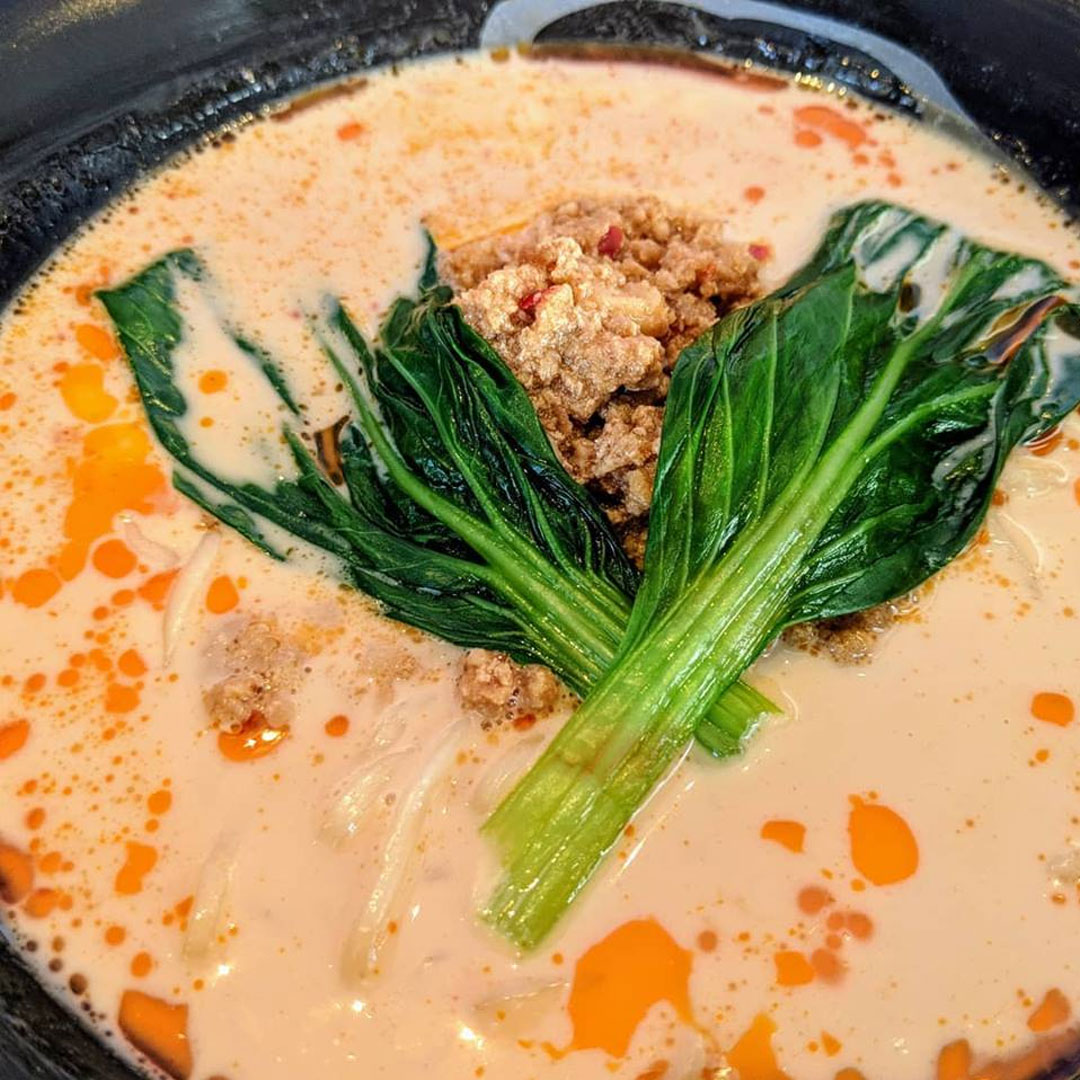 Best seller: Tonkotsu Shoyu Ramen (P400)
If you are a certified ramen lover, Ramen Yushoken is definitely something that is not new to you especially if you love its Makati and BGC counterpart, Mendokoro Ramenba.
Indulge in a bowl of rich, flavorful broth freshly made with authentic Japanese ingredients seeping through their hand-made noodles, you'll surely finish an entire bowl of goodness for yourself.
Branches:
Molito Lifestyle Mall, Muntinlupa City
9. Ramen Daisho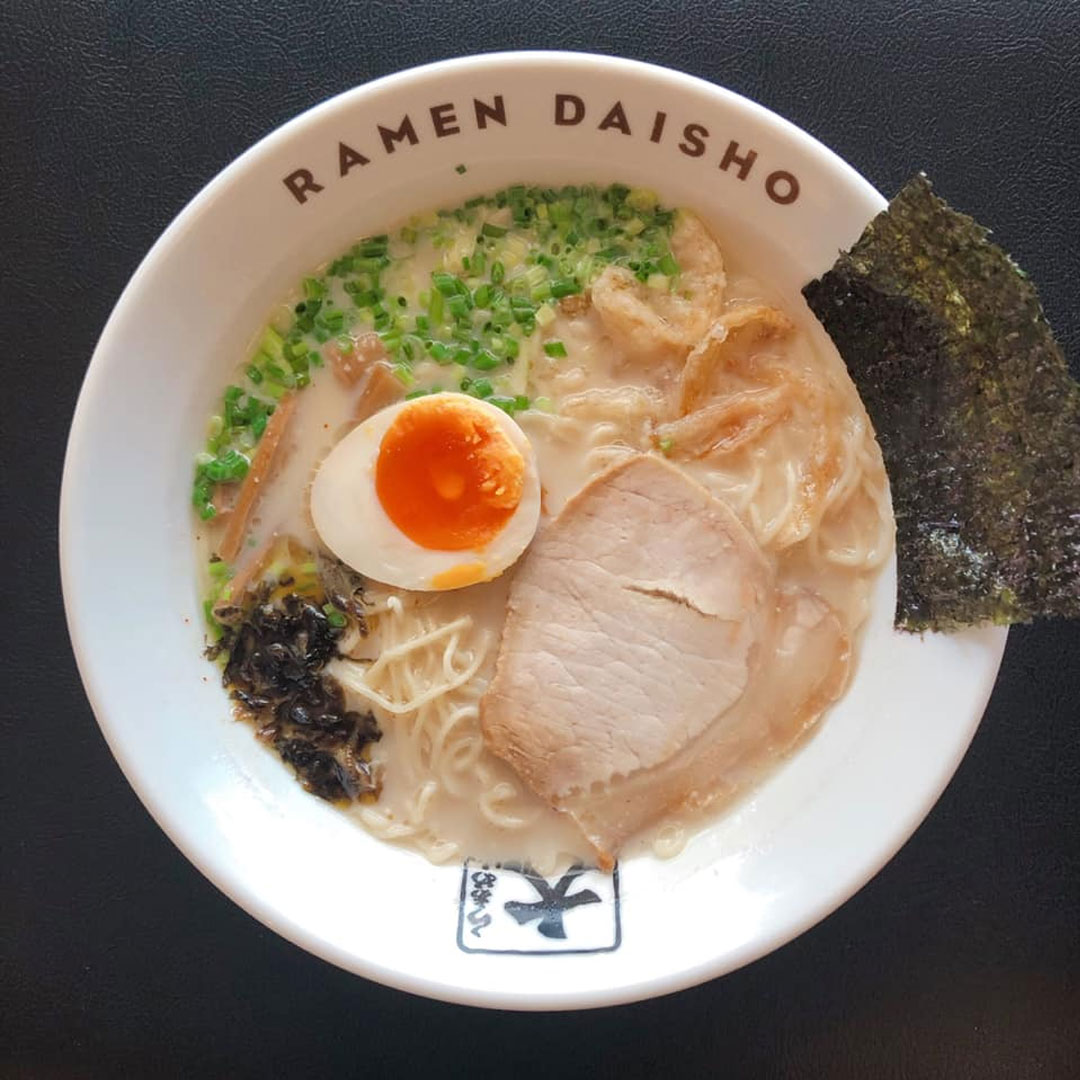 Best seller: Hakata Tonkotsu Chasu-Men: Regular (P380), Large (P670)
Ramen Daisho offers ramen that is not only familiar in name but also in taste. Their ramen recipe is simple yet something that is worth the try.
Their best-seller ramen, the Hakata Tonkotsu Chasu-Men satisfies ramen lovers with the milky flavor that they look for in the broth, combined with thin noodles especially designed for this variant, and lots of chashu meat in each bowl it will surely satisfy your ramen cravings.
Branches:
Sunshine Square Liberty Center, Shaw Blvd. Mandaluyong City
10. Wrong Ramen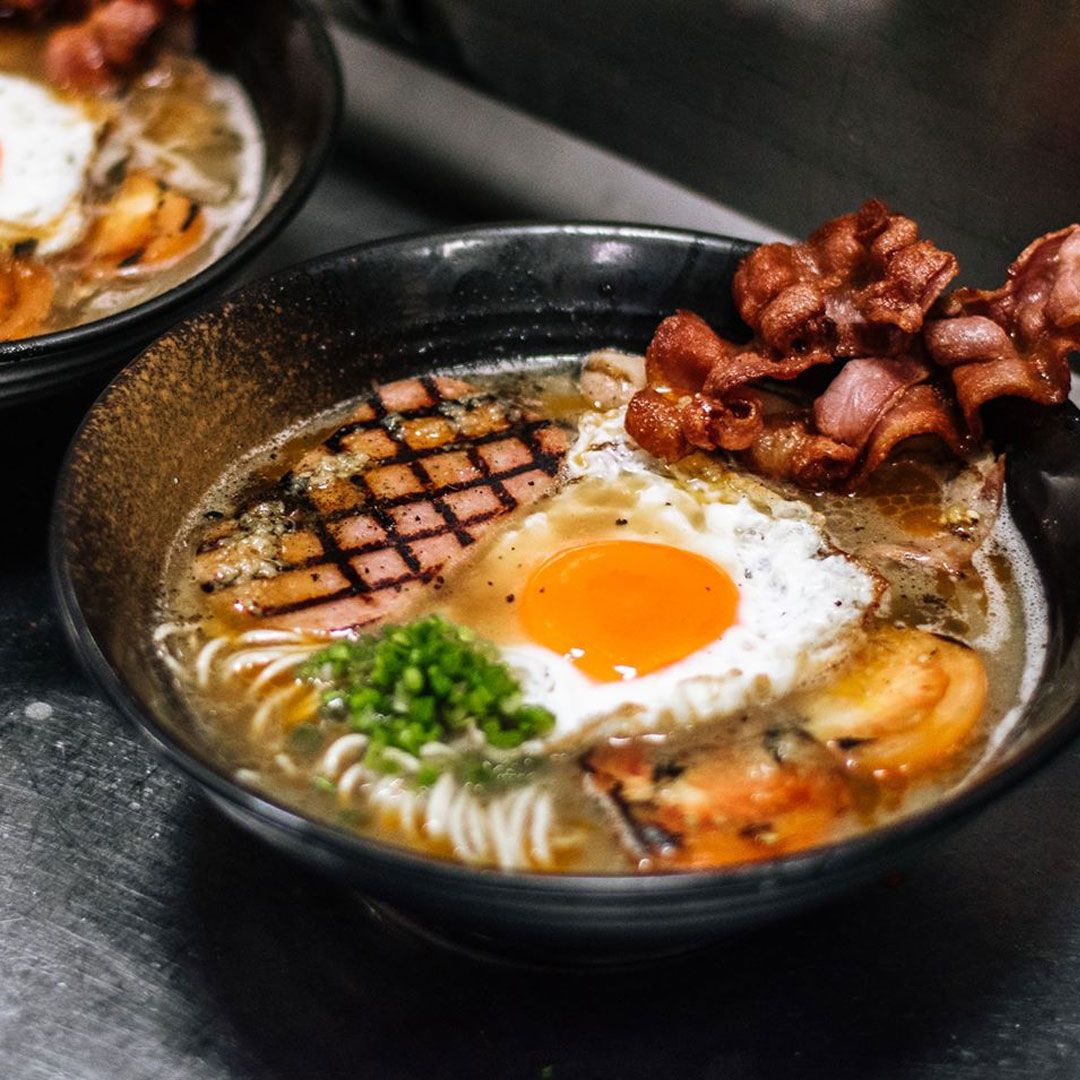 Best seller: F.U. Ramen: (P490)
Don't let their snooty branding stop you from experiencing the right feels when it comes to ramen. For those of you who loves the unusual, Wrong Ramen is definitely the place to be.
Their unconventional menu selection might let you feel a bit overwhelmed but dare not try their best-selling ramens for it will surely complete your ramen adventure. From the interiors, to their menu, and most especially their food, Wrong Ramen will surely surprise you and your taste buds and will let you say that "That's the right ramen".
Branches:
Burgos Circle, BGC Taguig City
(Read: 2019 Buffet List: Top 18 Affordable Eat-All-You-Can Restaurants In Metro Manila)
11. Shinjuku Ramen House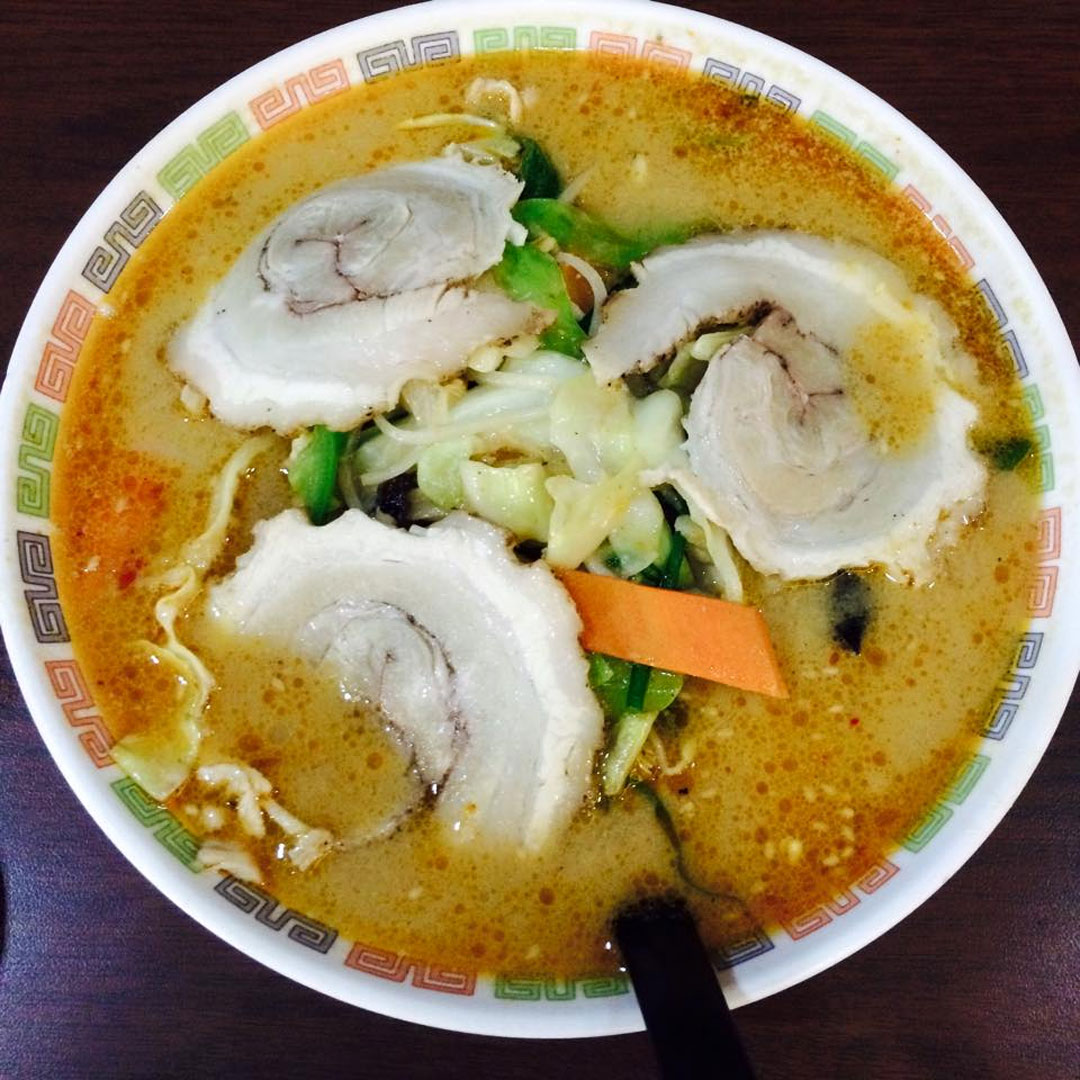 Bestseller: Seafood Shoyou Ramen (P660)
Sip down up to the last drop of Shinjuku Ramen House's wide range of ramen selection. When we say wide, it's really wide for they offer as much as 50 kinds of noodles, ramen, udon, and other specialties.
Enjoy their bowl of thick, flavorful, soy sauce-based ramen with crab, shrimp, squid, pork and vegetables in a reasonable price but with great quality and taste.
Branches:
Makati Avenue, Makati City
Little Tokyo Chino Roces Avenue, Legazpi Village Makati City
Katipunan Avenue, Loyola heights Quezon City
Q Plaza, Marcos Highway Cainta Rizal
Prince Entertainment Center, West Avenue Quezon City
12. Taisho Ramen and Teppanyaki House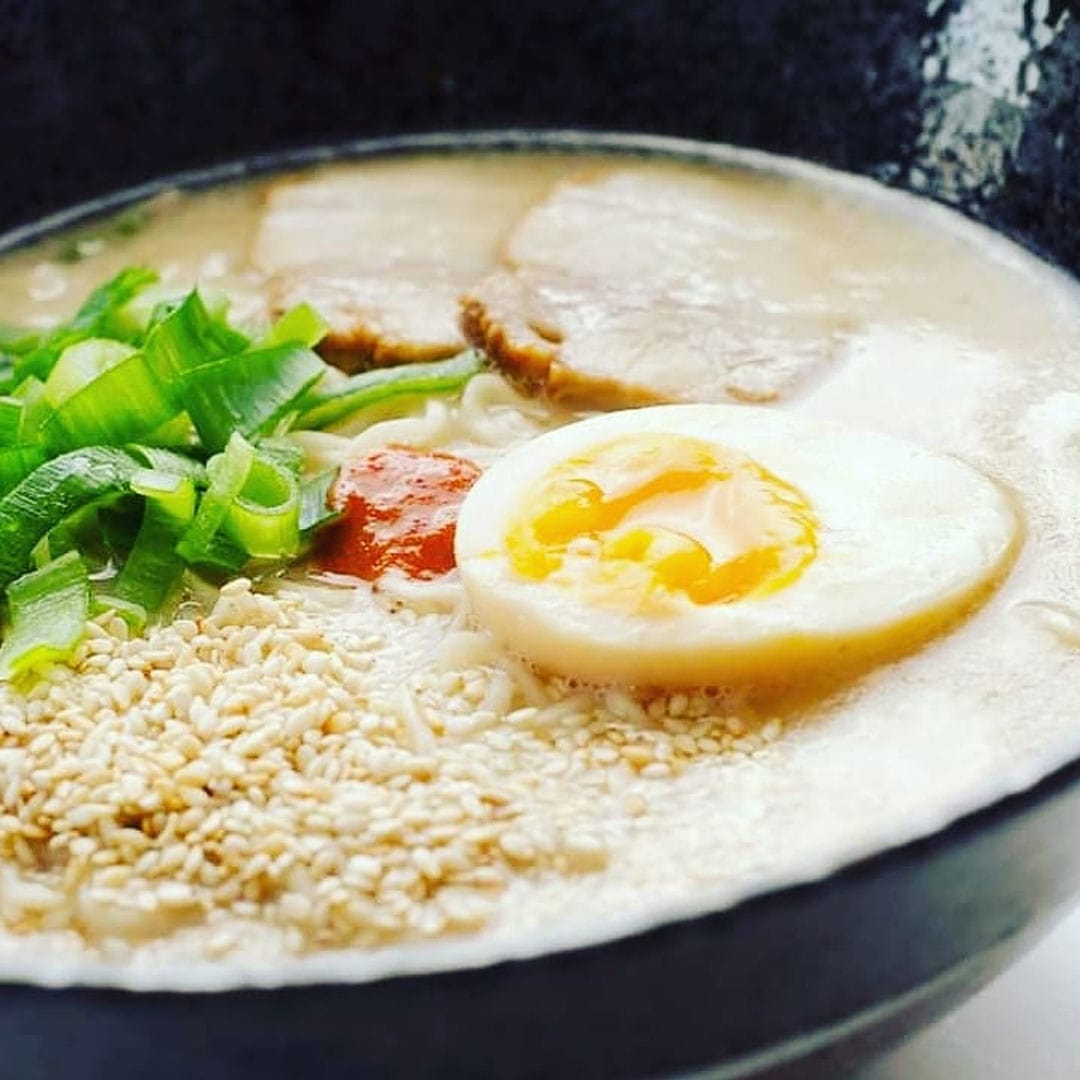 Bestseller: Hakata Tonkotsu Ramen (P295)
Taisho Ramen and Teppanyaki House uses authentic Japanese ingredients in making each of their food. Fresh soups and noodles are made daily you'll surely won't get enough of each bowl.
If you want to experience authentic Japanese feels from the store design and most especially on food, Taisho Ramen and Teppanyaki House is definitely the place to be.
Branches:
Sky Garden SM City North EDSA, Quezon City
SM Light Mall, Mandaluyong City
13. Happon Ramen House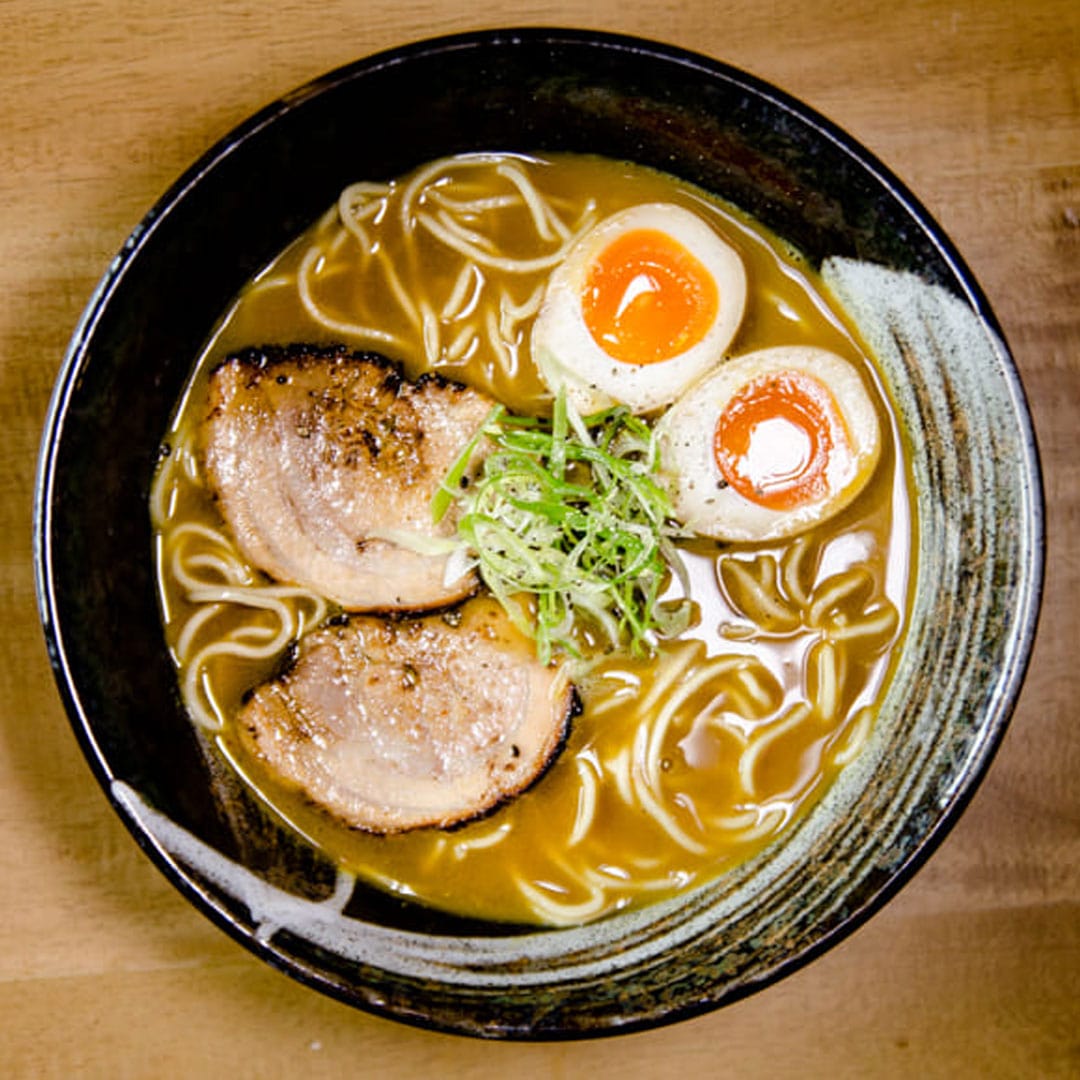 Bestseller: Chicken Paitan Chashumen (P198) or Curry Ramen (P198)
If you want a bowl of ramen that is bang for the buck but doesn't scrimp on quality and taste, Happon Ramen House is definitely the place to for you.
Their menu selection is minimal, a choice between the salt base (paitan) or miso base soup, chicken or pork belly, and if whether you want it spicy or not. An affordable yet excellent way to satisfy your ramen cravings, Happon Ramen House is a definite must-try.
Branches:
Maginhawa Street, Sikatuna Village Quezon City
Cepeda Street Corner Colonel DIvino Street, Concepcion Uno Marikina City
Belfast Road, Pasong Putik Novaliches Quezon City
14. Mitsuyado Sei-men: House of Tsukemen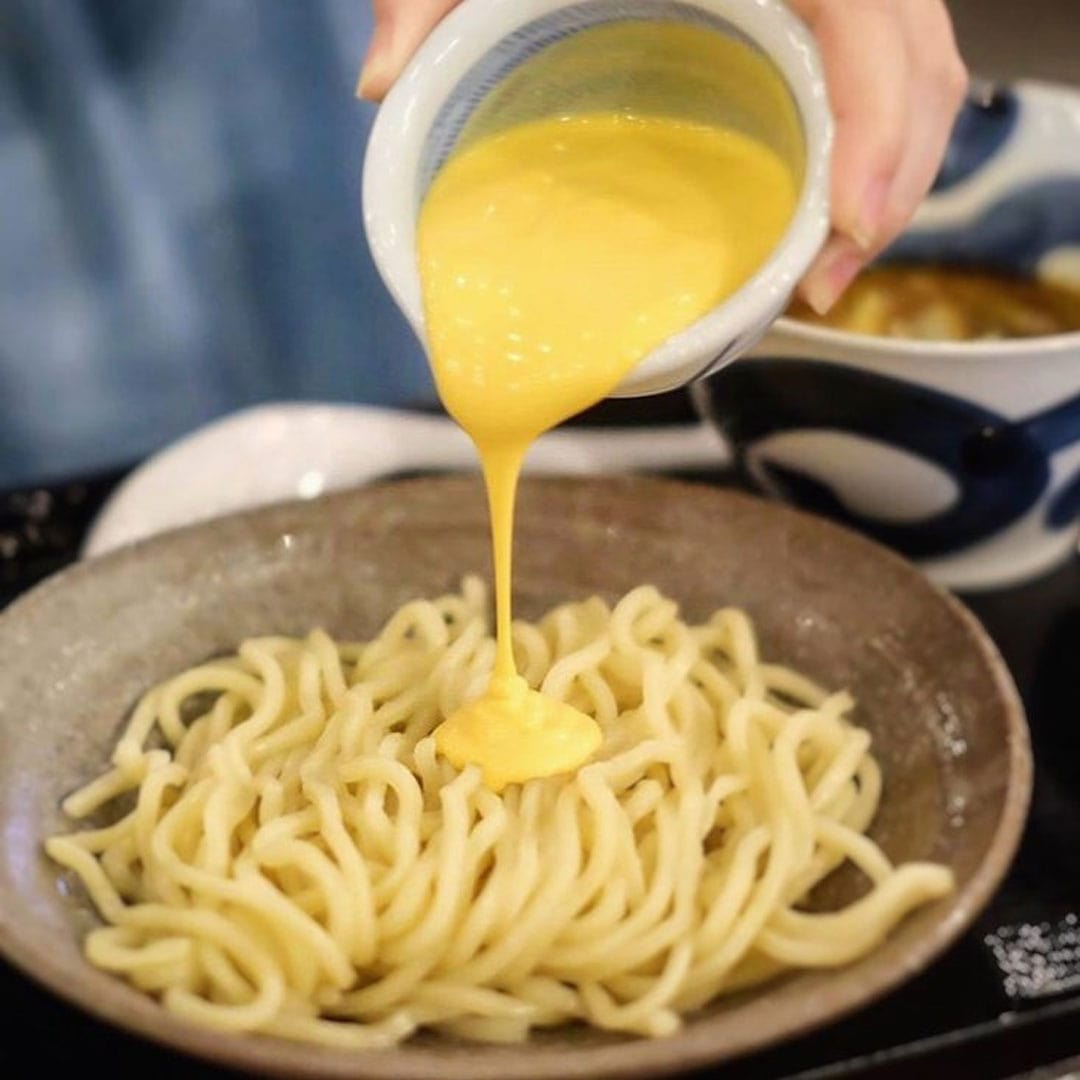 Bestseller: Aji-Tama Tonkotsu Shoyu Ramen (Small P290, Regular P330, Large P370) or Double Cheese Tsukemen (Small P370, Regular P390, Large P420)
If you are in for more treats than just your usual ramen, try Mitsuyado Sei-men's Tsukemen, which offers an unusual but tasty way of enjoying your ramen.
Enjoy the Tsukemen experience, which literally means dipping noodles, a new and exciting ramen eating experience. Branch/es:
Jupiter Street, Bel-Air, Makati City
Bluebay Walk, Pasay City
Venice Grand Canal Mall, Taguig City
15. Butamaru Ramen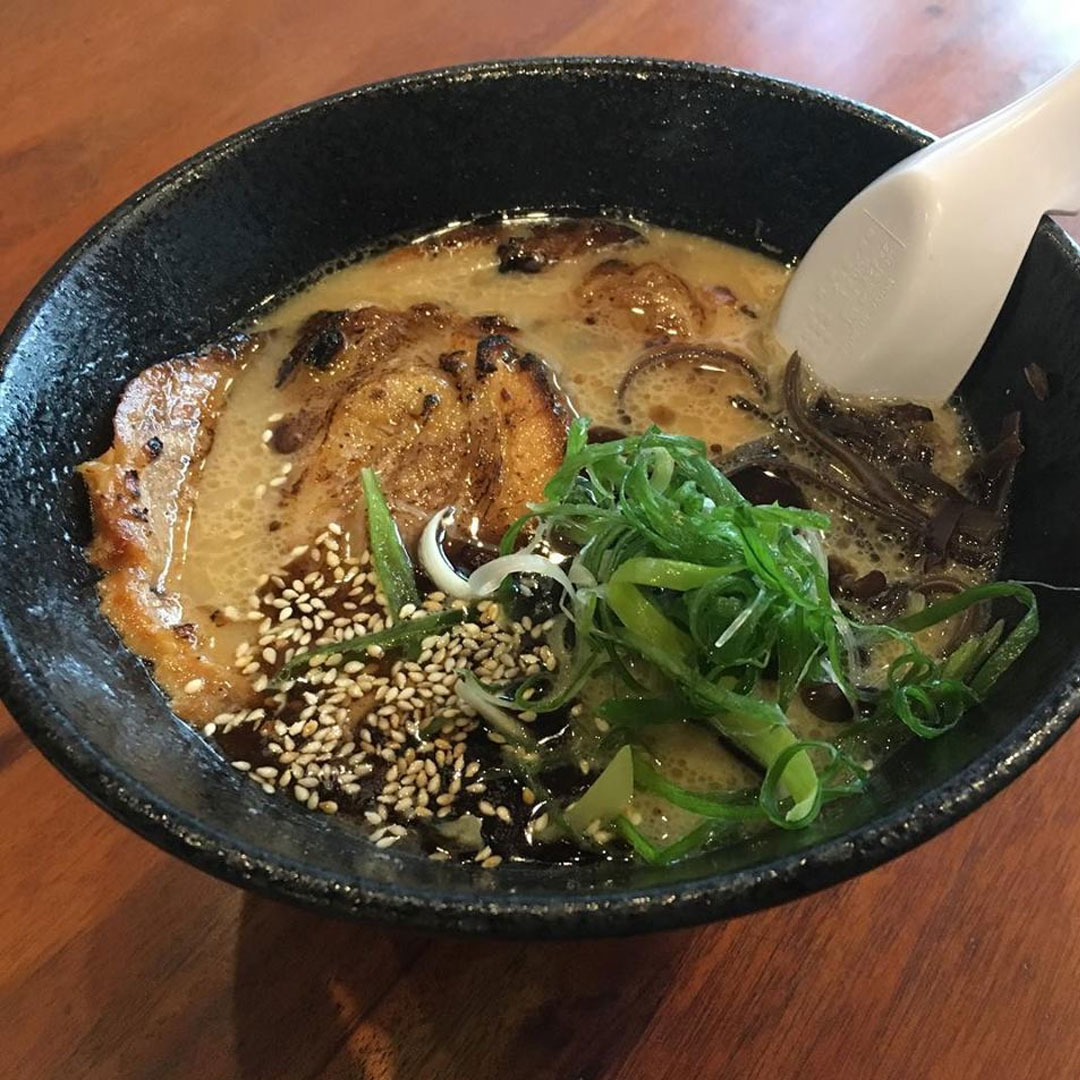 Bestseller: Shoyu Ramen (P350)
Tonkotsu broth cooked for 16 hours leaving you with rich flavors that will definitely stay with you up until the final bite, that is Butamaru's Shoyu Ramen. But wait there's more! To complete your Butamaru adventure, wait 'til you experience the melt-in-your-mouth serving of their tender meat slices. All-in-one, a unique way to taste and enjoy your all-time favorite ramen.
Branches:
Westgate Center, Filinvest Corporate Center, Muntinlupa City
Ortigas Technopoint Building, Doña Julia Vargas, Ugong Pasig City
(Read: Shake Shack Manila: A Look At The Menu, Prices, And Branches)
16. Kichitora of Tokyo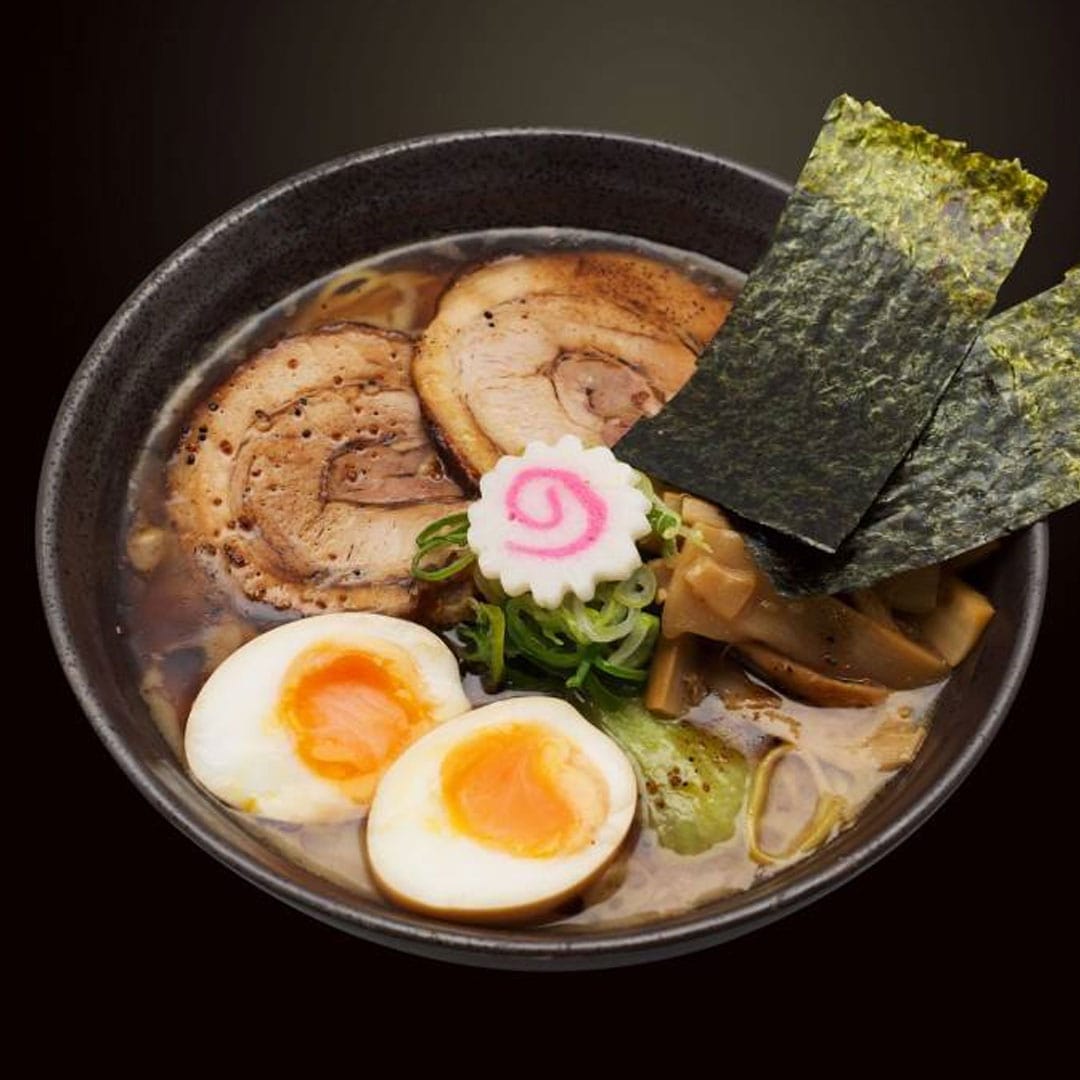 Bestseller: Paitan Ramen (P360) or Kichitora Paitan Ramen (P440)
Mostly known for their chicken-based broth, Kichitora of Tokyo is one of the first batch of ramen shops that opened in the Philippines. Their first store opened in 2012 and as of today, their name is still present when you talk about ramen craze.
With just the right amount of oil in their chicken-flavored soup, the crunchiness of vegetable toppings in every bite, and the firmness of their white noodles, Kichitora of Tokyo's ramen is a complete ramen meal to die for.
Branches:
SM Megamall Mega Atrium, Mandaluyong City
Central Square, Fort Bonifacio Taguig City
17. Tongara Ramen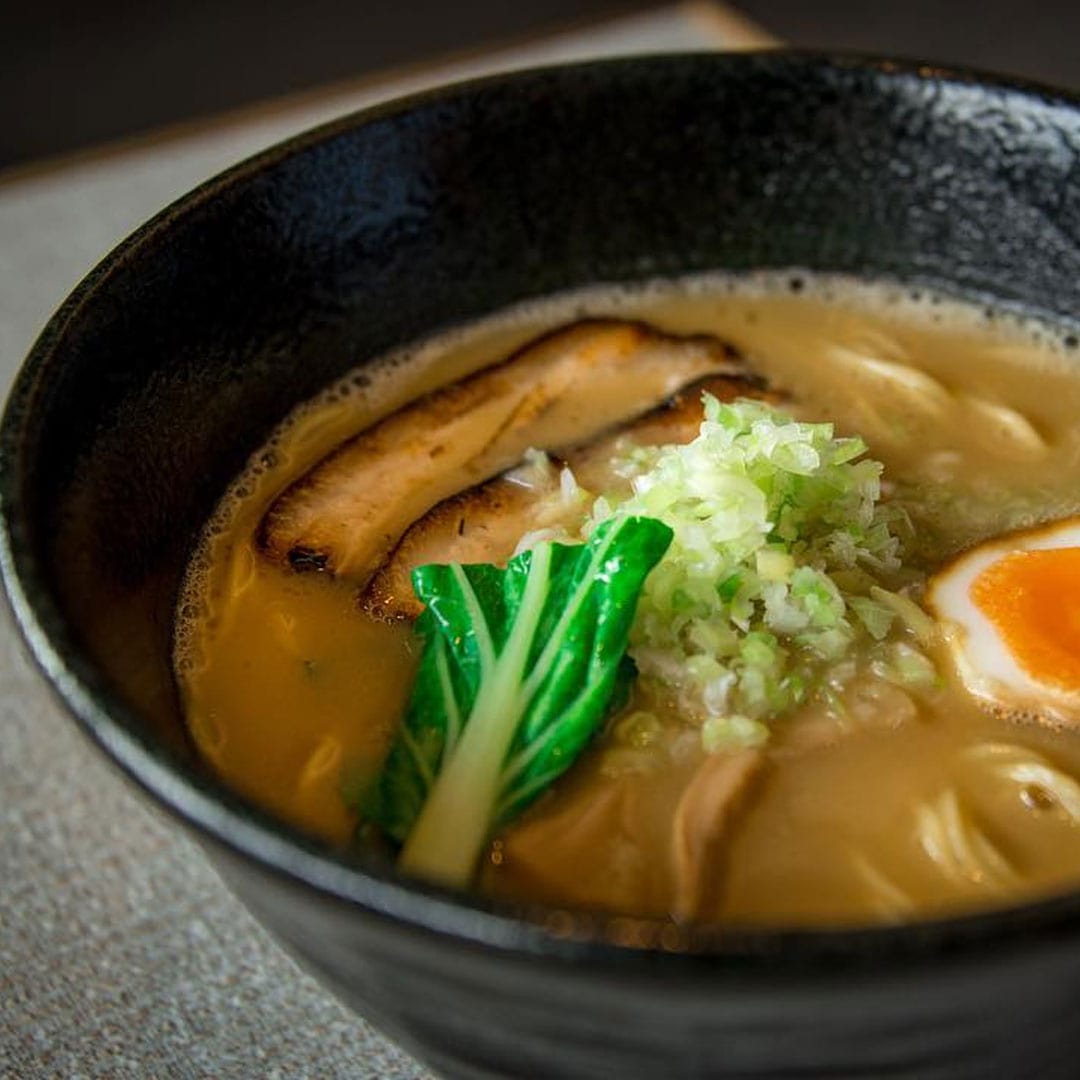 Bestseller: Shoyu Ramen (P490)
Originating from the queen city of the South, Cebu, Tongara Ramen is one of the newest ramen spots in Marikina.
What made them special among the rest is their special broth called "tongara", a combination of "tonkotsu" or pork bone-broth and "torigara" or chicken bone-broth. Their signature Tongara Ramen comes with a distinct sweet and savory flavor mixed with the usual ramen fixins like the "tamago" or soft-boiled egg, tender "chasu" or barbecue pork slices, and bamboo shoots you'll definitely leave your taste buds well-satisfied.
Branches:
Lamp Quarters, Gil Fernando Street, Marikina City
18. Oyasumi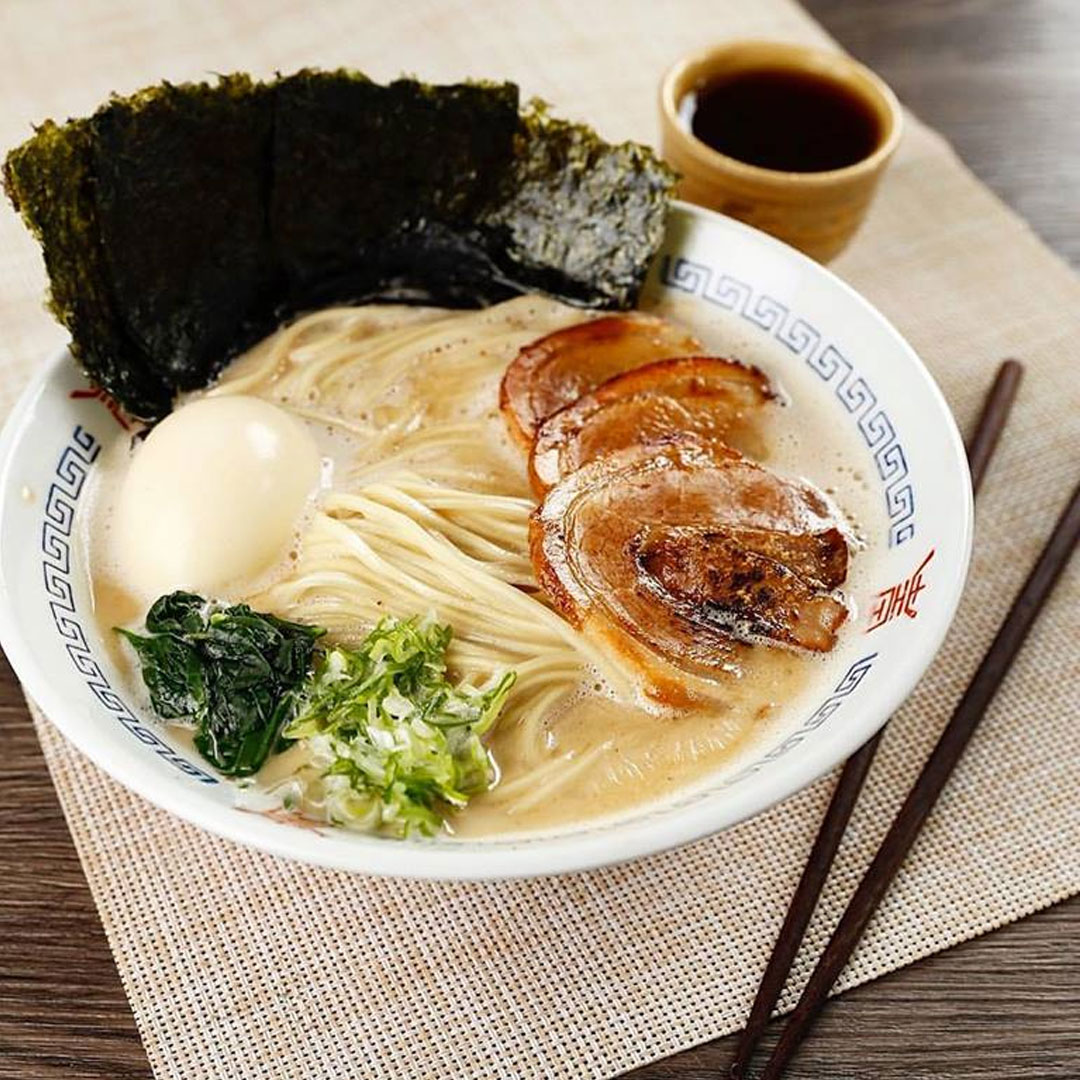 Bestseller: Iekei with plain noodles (P350)
Oyasumi serves up a fusion of Japanese and Filipino food traditions in each ramen bowl. Don't be surprised that they are using artisan noodles, freshly made everyday to perfectly mix with their bold broth flavors. Whether you want your ramen regular, spicy, or super spicy, try it the Oyasumi way.
Branch/es:
P. Guevarra Corner Seaview Street, Little Baguio San Juan City
19. Ramen Shokudo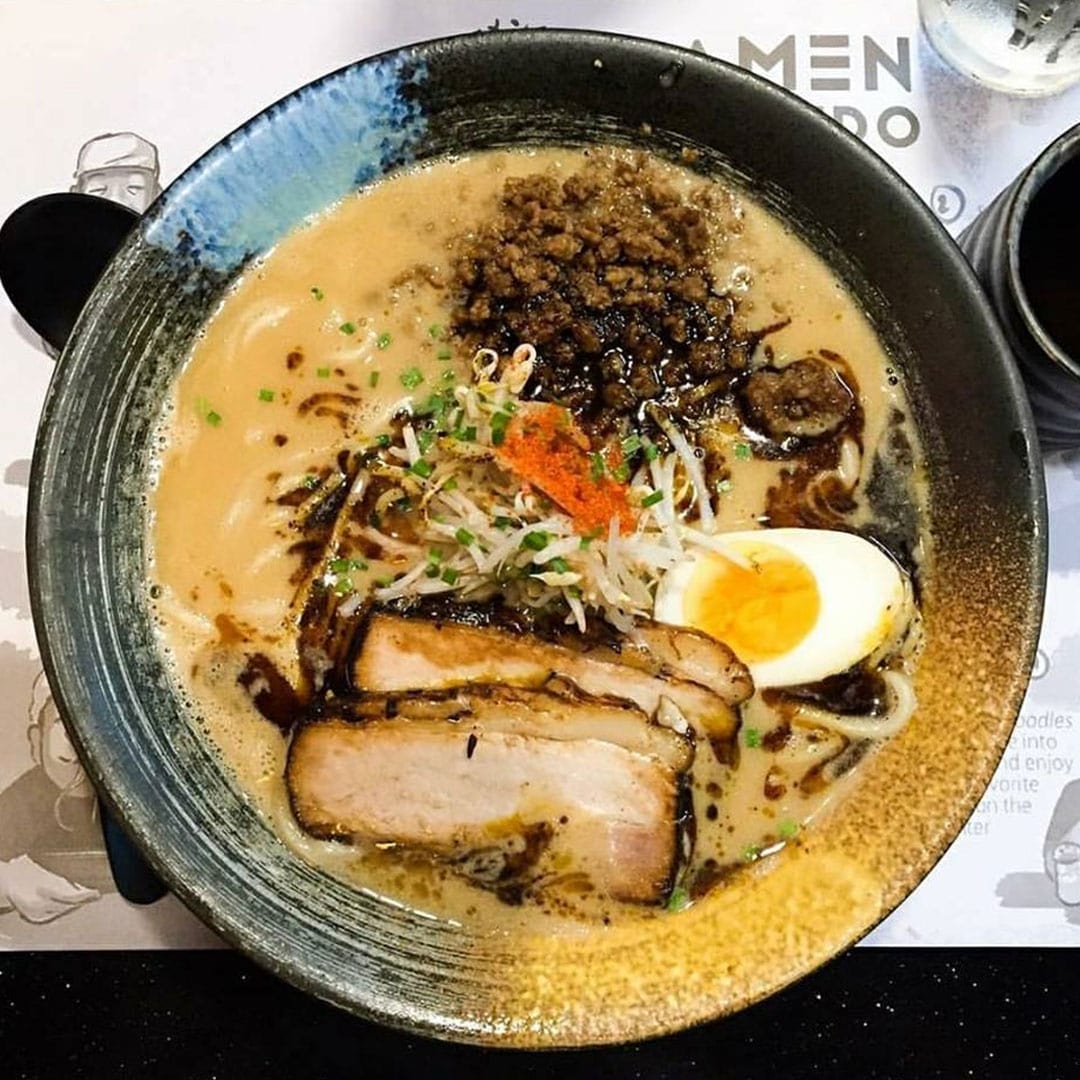 Bestseller: Toriton Shoyu (P360) or Toriton Shio (P360)
Want some real stuff? At Ramen Shokudo, you'll get good ramen without any other fancy gimmicks needed.
Their signature ramen, Ramen Shoyu, is a mixture of a subtle soy sauce base and tender slices of pork in one bowl. The authenticity and quality of the food that they serve will definitely satisfy you that you'll go home with a winning tummy.
Branches:
20. Ukokkei Ramen Ron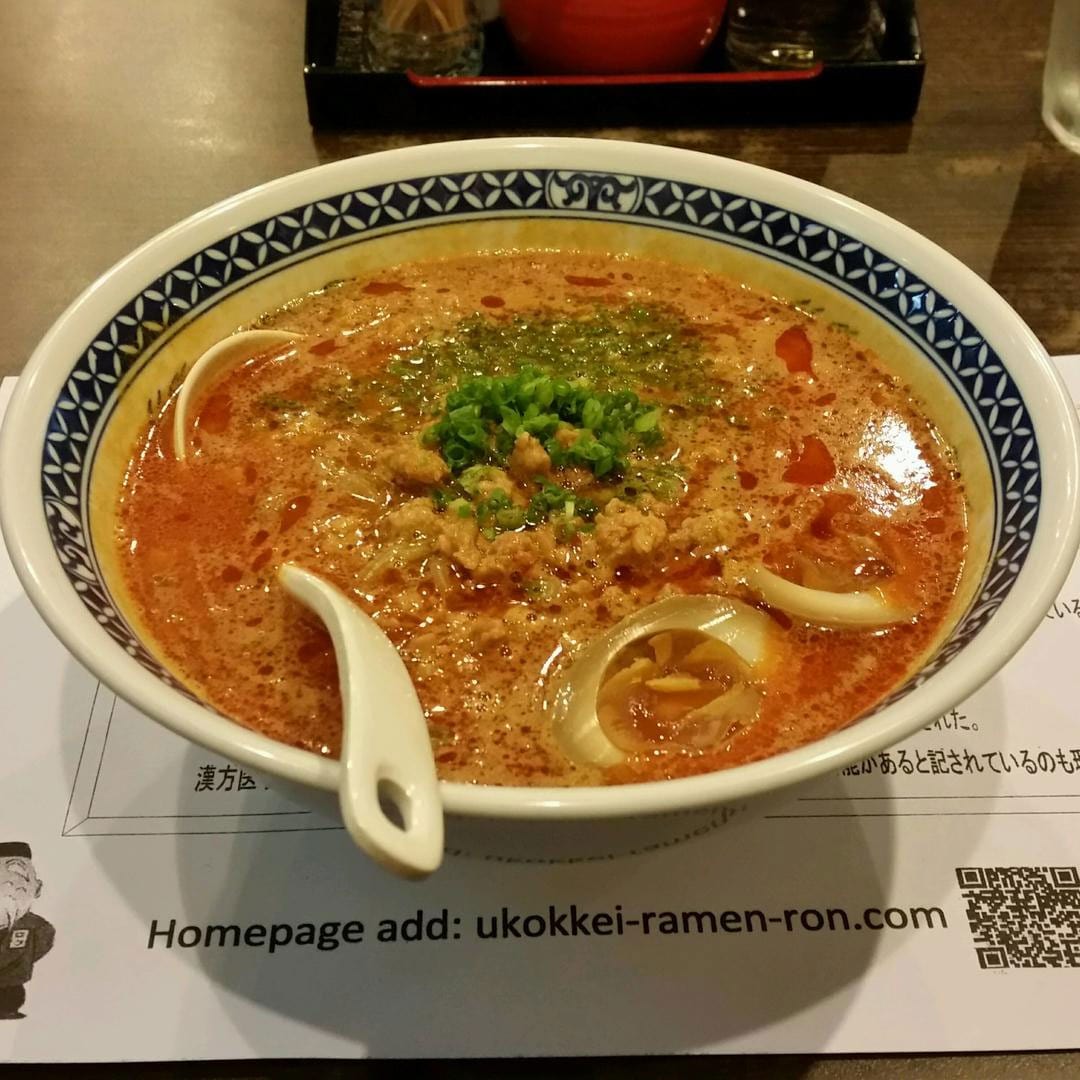 Bestseller: Shoyu Ramen (P320) or Spicy Tantanmen (P400)
Ukokkei or silky fowl is used for palace cuisine and relished by royalty and nobility. It is a medicinal chicken which has been considered as the best among a variety of Chinese medicinal animals in China. That is Ukokkei, a marvelous nutritious food richly containing alkali minerals that animals normally don't contain so much. With their soup stewed for 12 hours, Ukokkei Ramen Ron's ramen bowls is not only indeed flavorful but are also nutritious in every way. Branch/es:
Paseo Tesoro Building, Aranaiz Avenue Makati City
Tuscany Upper McKinley Hill Road, Taguig City