Top Car Insurance Companies In The Philippines
2 min read
In the market for the best car insurance company? We've put together a list of the top providers in the Philippines in terms of assets and premiums written.
What sets great car insurance providers apart from the rest? According to Beth Oba, eCompareMo's operations manager, you know a company is for keeps when it goes above and beyond their customers' expectations.
She says people stick with car insurance companies that provide the easiest and fastest claims.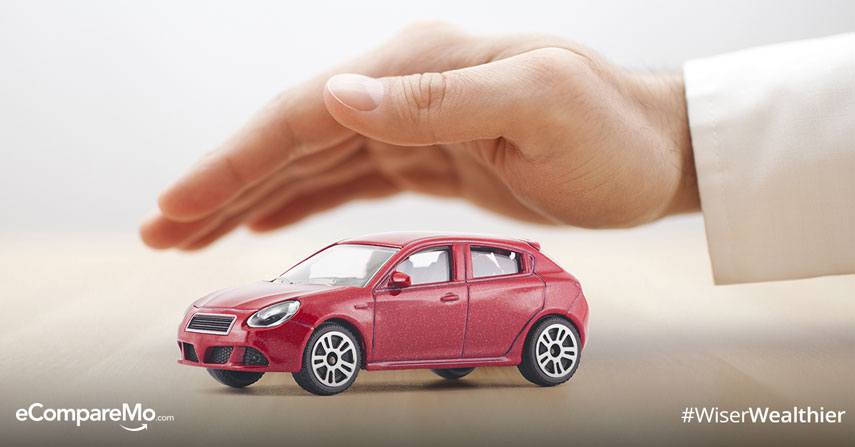 "The No. 1 thing car owners want to know when shopping for a car insurance policy is claims," says Oba. "There are dozens of insurers in the market that make it extremely painful for customers to file for claims."
(Read: How Different Car Insurance Companies Handle Claims)
She adds that customers who have had a terrible experience with some motorcar insurance providers give people a hard time making claims, citing that some insurers are difficult to reach while others take a much longer time to process documents.
For that, you can either ask around, or have a look at the hard numbers. Let us show you the top vehicle insurance providers in terms of assets and in terms of number of premiums written.
Best car insurance companies in the Philippines in terms of assets
Typically, an insurance company's assets are investments made by the insurers that will allow them to pay for the claims of their clients.
Based on data from the Insurance Commission, the following companies have the highest assets in the non-life division:
| | |
| --- | --- |
| Company name | Assets (in PHP) |
| Pioneer Insurance & Surety Corporation | 22,384,085,825 |
| Malayan Insurance Company Inc. | 18,606,256,670 |
| BPI/MS Insurance Corporation | 9,553,969,900 |
| Charter Ping An lns. Corp. (Philippine Charter) | 8,702,736,239 |
| Prudential Gtee. & Assce. Inc. | 8,081,529,686 |
| PNB General Insurers Company Inc. | 5,948,829,763 |
| AIG Phil. Ins. Company (Chartis Phils. Inc.) | 5,329,408,001 |
| FPG lnsurance Co. Inc. (Federal Phoenix) | 5,117,010,977 |
| UCPB General Insurance Company Inc. | 4,032,171,285 |
| Standard Insurance Company, Inc. | 3,848,888,434 |
(Read: Car Insurance: Everything You Need To Know About Participation Fees)
Top car insurance companies in terms of premiums written
In insurance parlance, premiums written is the total amount of premiums a company can collect throughout the coverage duration of their customers' policies.
Premiums written is divided into two: gross and net, with the latter excluding the commission of agents and reinsurance payments.
According to the Insurance Commission, these are the non-life insurance companies with the highest premiums written:
| | | |
| --- | --- | --- |
| Company name | Gross premiums written (in PHP) | Net premiums written (in PHP) |
| Malayan Insurance Company Inc. | 8,713,430,978 | 3,896,685,300 |
| Prudential Gtee. & Assce. Inc. | 7,246,797,934 | 3,676,008,629 |
| BPI/MS Insurance Corporation | 5,623,175,144 | 2,694,064,594 |
| Charter Ping An Ins. Corp. (Philippine Charter) | 4,904,238,679 | 2,210,691,083 |
| FPG Insurance Co. Inc. (Federal Phoenix) | 4,129,682,973 | 2,164,342,747 |
| Pioneer Insurance & Surety Corporation | 7,033,849,190 | 1,994,070,798 |
| Standard Insurance Company Inc. | 3,214,091,387 | 1,947,610,166 |
| MAPFRE Insular lnsurance Corporation | 2,214,820,736 | 1,502,702,645 |
| UCPB General Insurance Company Inc. | 2,511,158,028 | 1,460,203,900 |
| Commonwealth Insurance Company | 1,230,943,948 | 1,205,123,832 |