This Is How Accountants Are When It Comes To Their Personal Finances
4 min read
You know accountants. They crunch numbers on a daily basis and are expected to be meticulous down to the last zero.
But do you ever wonder if this extends to their own finances? Are they so good with money that they never had to take out a personal loan unlike the rest of us?
You may be surprised. We talked to five accountants about their money habits and asked for some advice on savings and investment.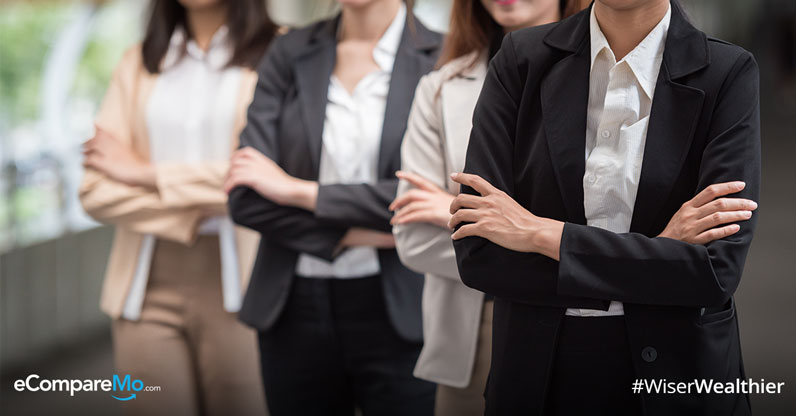 The common denominator we observed: Do not spend beyond your means.
See what else they had to say.
Marj, 24, associate, SGV & Co.
Every payday, I separate savings money and money for bills payment. The excess will be my allowance for the rest of the month.
My advice is to set a definite amount that will be part of your monthly savings.
I put half of my savings in investments in stocks, and half in time deposit. This way, you can leverage the market by investing money on profitable stocks and at the same time earning interest in time deposits.
Vianne, 25, accountant, private firm
Do it the accounting way: Earn more, spend less.
1. Know your expected income—salary, allowances, etc.
Maximize your salary by avoiding all possible salary deductions such as:
Budget your leaves, especially if these are salary deductible. If you want to travel, use the long weekend as much as possible; avoid using SL as "Sakit Sakitan Leave" and use it only during real emergencies.
Avoid being late. Every peso counts.
Avoid absences. If you are earning 15,000 a month for 26 days of work, a P437.02 deduction is a substantial amount. (Think: Two Venti Starbucks Coffee with some cash left.). If you're earning P30,000, a deduction for one day equals P794.57. That could fill up a grocery basket!
If you want to supplement your salary, try to invest in the stock market and dabble in small business like selling cosmetics, e-loading, and buy and sell.
2. Apply this formula:
Income – Savings   =     Expense
Income – Expense =    Savings
3. List all your expenses from basic necessities to vices (if you have any), and keep to this list as much as possible
Rent
Utility bills
Transportation
Food
Books/travel/vices.
Others
4. Save as much as you can and consistency is key. The younger you start to save, the better. If you want to be a millionaire, you must constantly collect a single of P1,000 bill until you have 1,000 pieces.
5. Invest. There are many investment options out there such as stocks, time deposits, insurance, mutual funds, or you can even invest in a small-time business.
Yance, 28, accounting officer, private firm
I go by the book. Literally. I make a monthly statement of income and expenses with an allowable deviation on both.
Income is the root of all, so aim to grow your income.
Prioritize important expenses, skip or delay unnecessary ones. Also, accept that there will some unexpected expenses. It will be good to set aside some funds for this.
Income = Expenses + Investment + Savings + Emergency Fund
P100 = P70 + P10 + P10 + P10
Save consistently. It doesn't matter how big or little it is, for as long as you are consistent. Make it a habit, not only when you feel like it.
Where do you put your money? Talk to your banker about the investment vehicle that suits your risk appetite (stocks, time deposit, mutual funds, and insurance)
Beth, 57, accountant, Local Government Unit (LGU)
Every month, I prepare a list of expected income and expenses. I have to ensure I have a source of funds for the expenses.
It is always a matter of knowing your financial performance and, of course, cash position. Do not spend beyond your means. In fact, you have to set aside some savings for expected family activities or holidays.
Set your goals for the next five years. It helps to have a good plan and budget. If you cannot increase source of income, the best way to do is to cut your expenses.
Also, set priorities. Sometimes, you have to give up something in exchange for another that is more beneficial.
I believe in the saying, "Do not put your eggs in one basket."
I personally go for savings accounts, time deposits, and insurance. But I am now in the process of evaluating putting my money in a business because this will potentially give me more earnings.
Leng, 32, budget officer, LGU
In our household, we practice the 70/30 savings method. 70% of our earnings goes to fixed expenses and 30% goes to an emergency fund, savings, and tithes.
I believe in the old saying, do not spend more than you earn, because it really works.
Insurance, mutual funds, and bank deposits are the main streams of our savings. But if you have the ability and time, managing your own business is still the best way to grow your income! Growing your money depends on how much of a risk-taker you are.
Struggling with numbers? Apply for a Citi Personal Loan online and get approved in as fast as 24 hours. Enjoy low-interest rates and absolutely no collateral, no guarantor needed.