Third Telco Player Mislatel Is Now 'Dito Telecommunity Corporation,' Acquires Permit To Operate
2 min read
Mindanao Islamic Telephone Company or Mislatel Consortium now known as Dito Telecommunity Corporation, received their permit to operate yesterday.
Dito received their Certificate of Public Convenience and Necessity (CPCN) from President Rodrigo Duterte yesterday in the issuance ceremony at Malacañang.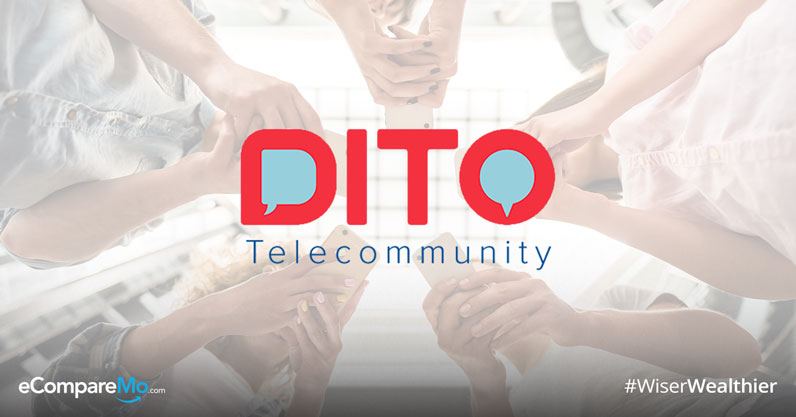 With this, Dito Telecommunity Corporation led by rising businessman Dennis Uy is now officially the third major telco player in the country.
During the ceremony, the president challenged the company to break the existing duopoly in the telecommunications franchise between Globe Telecoms and Smart Communications.
According to Department of Information and Communications Technology (DICT) Undersecretary Eliseo Rio, after receiving its CPCN, Dito Telecommunity Corporation can now begin their plans to extend service.
Three is better than two
The CPCN grants Dito the license to operate as the country's third telecoms service provider under a legislative franchise acquired from the congress.
The corporation has posted a total of P25.7 billion as a performance bond for its commitments under its new status to go head-to-head with Globe Telecoms and Smart Telecommunications in a highly competitive industry.
Undersecretary Rio explained that the DICT decided to grant Dito license to operate after it complied with the requirements set by the government, including the posting of the performance bond.
The government will forfeit the bond if Dito fails to deliver on its commitments as stated in the Terms of Reference, he added.
(Read: Third Telco Search: DICT Says Mislatel Franchise Not Revoked Yet)
The commitment
President Duterte said that if Dito could stay true to its promises and commitments, it would be the start of a more affordable, reliable, and secure telco services for the Philippines.
When Dito Telecommunity Spokesperson Adel Tamano was asked about their plans, he said that they are very confident that they will be able to provide the country with a 5G connection.
"First thing is that what we're rolling out is the 4G network — but a higher version of 4G. This is 4G VOLTE, or voice over LTE. So, this is 4G, high definition voice. Alright, so that's the first thing," he said.
"We're not rolling out 2G. We're not rolling out 3G. We're rolling out 4G VOLTE. But it's ready for 5G," he added.
(Read: How Will A Third Telco In The Philippines Affect Your Mobile Bills?)
Dito Telecommunity Corporation has committed to provide an internet service with a speed of 27 megabits per second (Mbps) to 37% of the population on its first year of operation.
As stated in a 2018 SpeedTest report, the current internet speed in the country is only limited to 15.06 Mbps. This is way below the global average speed of 26.12 Mbps.
The Philippines has the 16th slowest download speed among 87 nations as reported by Opensignal last May. Currently, the country has an average mobile internet download of 7Mbps and an average upload speed of 2.2 Mbps. This is again below the global average which is at 17.6 Mbps.
As the third telco player, they are expected to get their first subscribers from highly populated areas in the country such as Cebu, Davao, and Manila as early as November this year, but as per Spokesperson Tamano, the can start accepting subscribers by 2020.
Sources: CNN Philippines, The Philippine Daily Inquirer