The Philippines Has Credit Scoring – What Does This Mean For You?
3 min read
Credit monitoring has arrived in the Philippines, with banks and other lending institutions now able to make quicker decisions on granting loans. Credit monitoring means that financial companies will now have access to your credit history, credit scores, and financial behavior reports allowing for more accurate creditworthiness evaluations.
"For the first time in the history of the Philippines, we will have credit bureaus available to the public and to the general business community," Credit Information System Corporation President and CEO Jaime Casto Jose P. Garchitorena announced during the Financial Infrastructure Development Network (FIDN) Conference on Credit Infrastructure. This is in compliance with Republic Act No. 9510, known as the Credit Information System Act, which provides for the creation of a centralized credit information system for the country by mandating banks, insurance firms, and financial institutions providing credit to forward credit data to the Credit Information Corps (CIC).
In this post, we here at eComparemo are here to help you understand this new act and figure out just what it is that credit monitoring will mean for you and your finances.
Fast facts
To deliver to fruition the national credit information system, the CIC has given accreditation to six firms to act as special accessing entities (SAEs) to date. These firms are the local firm Credit Information Bureau, Inc. and five foreign companies, the Credit Bureau Singapore, South Africa's Compuscan, Italy's CRIF S.p.A., Dubai's Dun & Bradstreet South Asia Middle East Ltd. and the United States' TransUnion.
Accredited SAEs will be granted access to the CIC's credit data, which will be utilized for statistical models and various financial products, as well projecting credit standing. These SAEs will also have various markets for their products – serving banks and the unbanked sectors alike.
"The accreditation was done both to assure the quality of services that the SAEs will deliver and to change the public's perception about borrowing and utilization of credit," Garchitorena said. The CIC is administered by the Governance Commission for GOCCs (GCG), an entity that serves as steward for procedures and operations.
What to expect on your score and how it works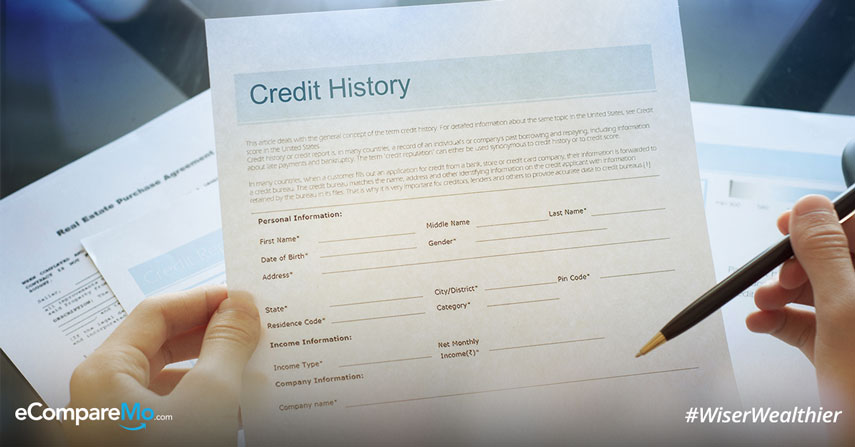 Your credit report is a comprehensive record of your financial history. This includes detailed information of your borrowing and spending activities, projections of your payment trends, as well as your basic contact information. Your credit report will also show your money-involved activities such as account opening, skipped dates of payment, inquiries of financial products, and all past and current debts.
Accredited firms collate this data from institutions and public records, which partner banks can request from the firms. The banks and lenders will still make the final decision but the firms will provide information to help them arrive at that decision. Accredited bureaus will price the credit information products from P120 to 150 for every credit report as per CIC regulation.
"Our selling price to them, as agreed by the Board of the CIC, is P55 for the basic credit report. Now what they do is put their value-added services on top of that and of course, charge a fee for that," Garchitorena said.
For instance, you're applying for a loan. Your current bank, BPI, will have submitted all your banking activity to their partner credit bureau firm. When you try applying for a loan to BDO, the latter will request from the credit firm a report of payment activity with BPI. That is why, it is crucial to maintain a clean slate with your banks to get a better standing.
Debunking popular belief
Many do not see the use of credit scoring as, in the Philippines, as many citizens are more reliant on loans they get through unmonitored sources.
"Invisibility is used by SMEs, because they were funded by family, friends. Invisibility means less regulation, taxes," explained by Garchitorena. "There should be a change in mindset, (they should try) to take advantage themselves."
"Eighty percent to 85 percent of businesses are SMEs, the rest– 15 percent to 20 percent are big, public companies. But these 15 percent to 20 percent hold the money," said SEC chairwoman Teresita Herbosa adding that the hope is that such modification in finance infrastructure will aid SMEs to become more robust.
The CIC also claims that credit score is an advantage for overseas Filipino workers. "All foreign credit bureaus have a presence in economies where there are large OFW markets," said Garchitorena. Tapping a credit bureau which has presence in both Philippines and a foreign country makes translation of credit ratings easier to fit in context of location.