The Highest-Paid Musicians In The World Right Now
3 min read
The 59th Grammy Awards are here, and fans are more than happy to see Adele, Beyonce, newcomers like Chance the Rapper, and icons like David Bowie reap awards. One thing is for certain: these winning acts will bump up their value further.
Last year, pop superstar Katy Perry was hailed by Forbes as the highest-paid musician. The 32-year-old performer behind chart toppers like 'Roar' and 'Dark Horse' became the entertainer with the most expensive price tag of $135 million in 2015. However, the queen was toppled by artists who are just as hungry as her for fame and dominance.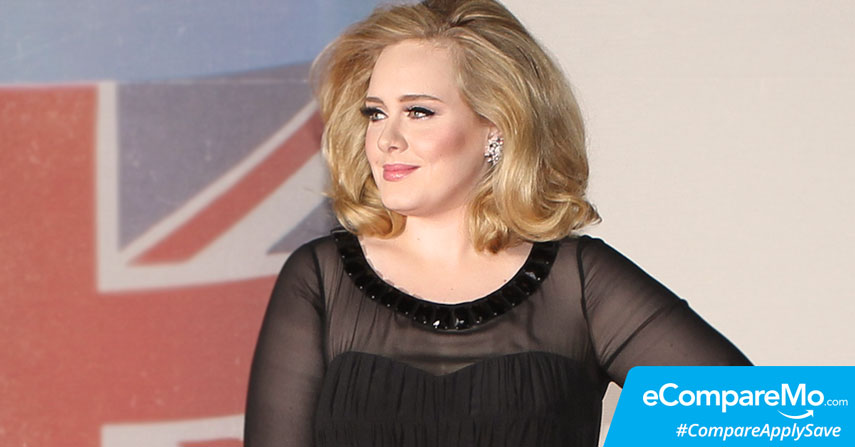 With the Grammy Awards drawing near, it's time to look how our favorite stars fared last year in terms of income. Who knows, maybe you'll become filthy rich someday you can now afford these acts in the future.
10. Diddy
$62 million
Despite undergoing four moniker changes already, real-life Sean Combs is still raking in money as if it's still the '90s. Fresh off the Bad Boy Family Reunion Tour with acts like Faith Evans and DMX, the veteran hip-hop act gets his income from his clothing line Sean Combs and a deal with the uber elite vodka Ciroc.
9. Calvin Harris
$63 million
Probably the most famous DJ in the world, Calvin Harris isn't just renowned for becoming a name in one of Taylor Swift's blank spaces. The producer behind club blazers such as "Summer" and "How Deep Is Your Love" is busy hustling as a resident spinner in the hottest clubs in Las Vegas.
8. Rolling Stones
$66.5 million
Fifty-five years of rocking hard and like one of their singles, the Stones still "don't stop." Last year, the veteran English rockers just played 12 sets according to Forbes. However, the Rolling Stones still have their magic as they could still fill up stadiums of fans eager to see living legends play their smashing hits.
7. AC/DC
$67.5 million
One of the grandfathers of metal is still as electrifying as before, and AC/DC can still draw crowds to watch them play "Highway to Hell" and "You Shook Me All Night Long." Despite benching vocalist Brian Johnson for his health problems, the show goes on for the band as Axl Rose fills the void.
6. Garth Brooks
$70 million
Garth Brooks may not be famous in these parts, but the 54-year old country superstar was filling venues along the way during his two-year comeback tour, both in the US and other parts of the country. In addition to that, his ninth album Man Against Machine was certified gold and platinum.
5. Rihanna
$75 million
With the hunger to constantly reinvent herself and surprise her fans, the 28-year-old Barbadian singer is no doubt one of the most in-demand performers of this era. On top of touring, her album Anti went No. 1. The singer also landed endorsement deals with Dior, Puma, and Samsung.
4. Madonna
$76.5 million
Remember when Madonna went here during the leg of her Rebel Heart Tour to promote her 13th album? Filipinos were more than willing to pay more than P50,000 to see the Queen of Pop. That's one of the reasons the singer raked in $76.5 million last year. And did we mention that Madonna also has a clothing and perfume line?
3. Adele
$80.5 million
When her much-anticipated album 25 hit the shelves, fans immediately immersed themselves in the British singer's gut-wrenching tracks, causing the sales to reach record-breaking sales of more than three million units in one week. In addition, Adele Live 2016 filled up arenas and had a total attendance of 1.53 million people.
2. One Direction
$110 million
Despite the departure of Zayn Malik from the sensational boy band group, One Direction proved to their fans that nobody could drag them down with their On the Road Again Tour. Their last journey took the group to 80 venues around the world, earning a total revenue of $208 million.
1. Taylor Swift
$170 million
Love her or hate her, T-Swizzle knows how to capitalize on her success and controversy—and turn it to profit. Aside from her successful album 1989 and the tour to promote it, Swift also has different endorsement deals with huge brands such as Diet Coke, Apple, and Keds.