The Bucket List: Best Travel Experiences To Cap Your 2017
4 min read
Your 13th-month pay and Christmas bonus are on their way and about to slide safely into your bank account. But at the same time, there are all these airline seat sale promos and discounted tour packages, tempting you to use that extra money to give yourself a well-deserved travel break.
If you are thinking of capping your year with one last exciting travel experience, make it a good one. Stray from the well-worn paths, like the Chocolate Hills of Bohol or the peak of Mount Pulag, and go on a real adventure. Here are some new horizons to explore and add to your Bucket List of travel experiences.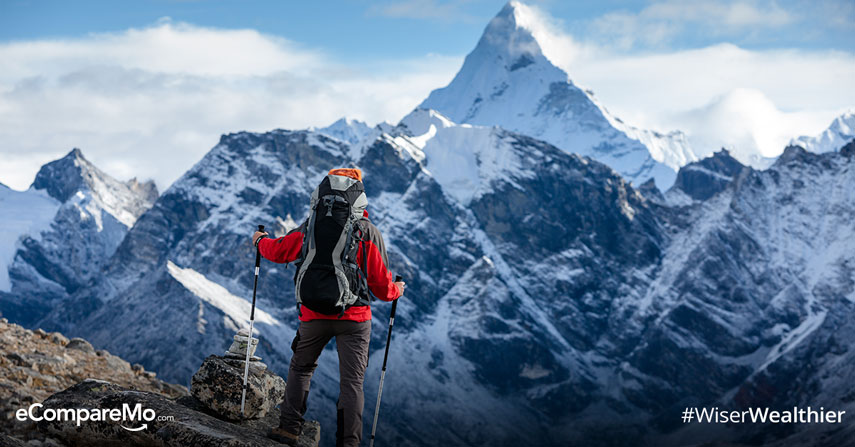 Conquer new heights
As a child, we dreamt of defying gravity. However, as we grew older and discovered the perils of falling, many of us suddenly developed a fear of heights or flying. Being hundreds and thousands of feet from above the ground makes us dizzy and sick to our stomach. Face your fears, walk that thin line between adventure and danger and feel really alive – and like a child again – with these riveting activities.
Feel the air friction when skydiving in Dubai, United Arab Emirates
Stand on the edge of the world at Preikestolen in Norway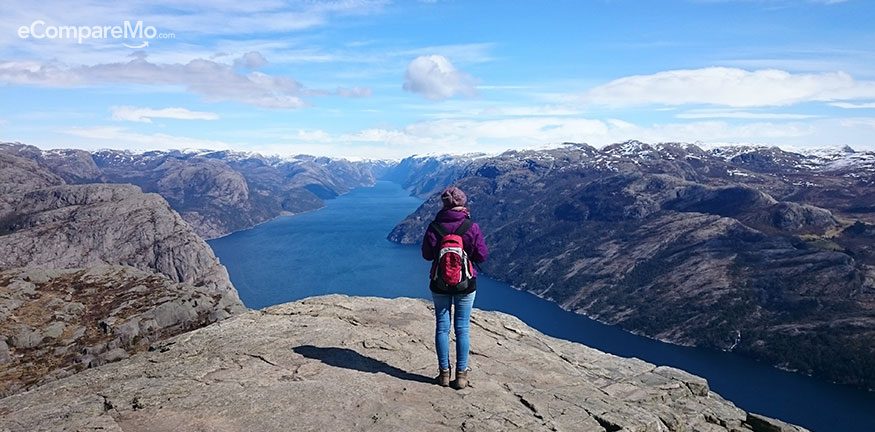 See the fairy chimneys during a hot air balloon ride in Cappadocia, Turkey
Slide down the snowy slopes of the Swiss Alps on a ski adventure
Get a glimpse of top of the world during a trek through the Himalayas
Gaze in awe at the world's phenomenal wonders 
Spending days in the office surrounded by mountains of work and enduring long commutes stuck in traffic can be really draining. Many of us crave a quick get away from the urban bustle and long to retreat to where we can feel the cool wind and see lush greens. Getting back to nature provides us with an escape to keep us sane and heal our souls. Appreciate the beauty of nature while it lasts and gaze in awe at the wonders below.
Lounge in a glass igloo and watch the Aurora Borealis
Admire the pink waters of Laguna Salada de Torrevieja in Spain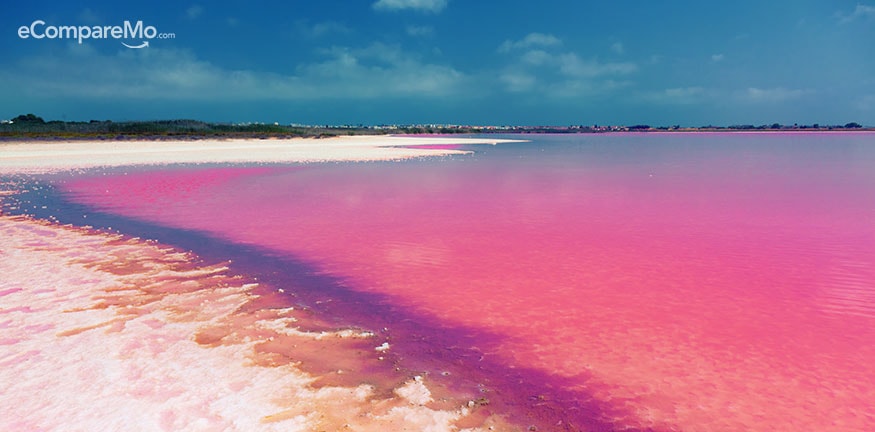 Appreciate the naked rock formation of the Grand Canyon & Horseshoe Bend in Arizona
Watch the changing of the colors in Seoul, South Korea during autumn season
Be stunned by the gradient hues of the grand prismatic hot spring in Yellowstone, Wyoming
Allow your jaw to drop upon seeing the Waitomo Glowworm Caves in New Zealand
(Read: Steal My Itinerary: Chasing The Northern Lights And Other Things To Do In Finland)
Visit Holy Places and wander into temples
Reflecting back and praying solemnly are essential to maintaining our spiritual balance and wholeness. Calm your mind and regain your spiritual health by visiting temples, pagodas, and other holy places.
Remember the passion of Christ and stroll the Holy City of Jerusalem
Contemplate the temples and gardens of Kyoto, Japan
Watch the sunrise in the sky behind the temples of Bagan, Burma
Marvel at the ivory-white marbled walls, minarets, and dome of the Taj Mahal in India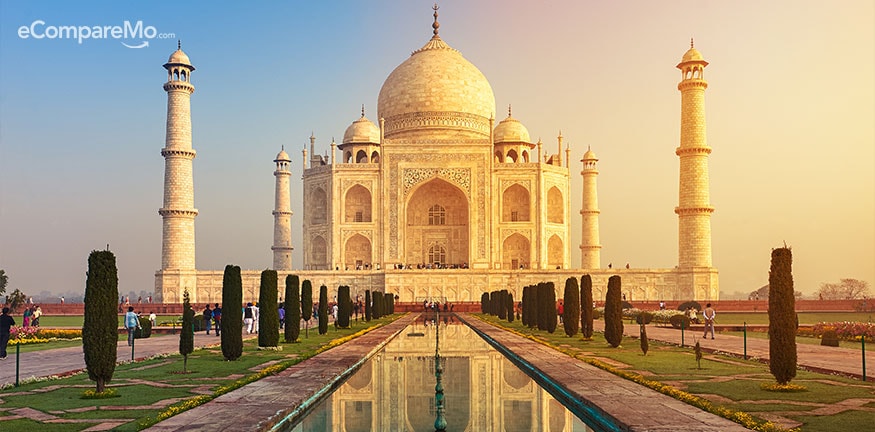 Test more waters
Staying constantly plugged in causes stress and even depression. To help you re-center, go off the grid and savor the sun, sea and sand. It has been scientifically proven that sunshine can make us happier and also aids in improving bone and mental health. Let the water wash away your burdens and plunge into aqua adventures.
Soak in the famous Blue Lagoon, a natural hot spring in Iceland
Float freely in the Dead Sea in Israel
Lounge in luxury at the Katikies Hotel Cave Pool in Greece
Swim under the sea with sharks in the Bahamas
Dare to sunbathe (or skinny dip) on a nudist beach in the French Riviera
Experience the wild
A nature trip is truly unforgettable and enlightening when it includes respectful close encounters with exotic beasts and charming creatures. Getting to see the animals and safely interact with them through feeding and petting activities helps you better appreciate the magnificence of nature,
Take an elephant bath and shower in India
Meet wild cats and cubs at the Tiger Kingdom in Chiang Mai, Thailand
Visit the Elephant Nature Park in Chiang Mai
Watch pandas play up-close at Chengdu, China
Ride the jeep and follow animal migration routes while on safari in Africa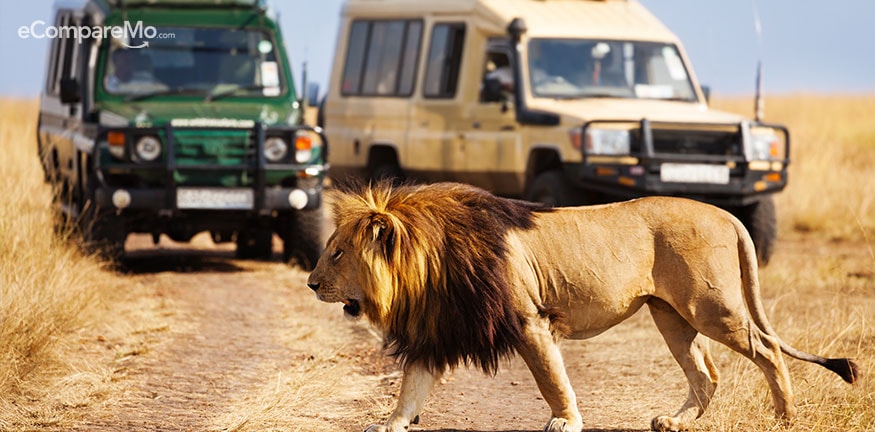 (Read: Updated: 31 Countries Without Visa Requirements For Pinoys)
Immerse yourself in the glories of other cultures 
Going to a foreign place exposes you to other ways of life as presented through new music, food, art, history, and customs.  Recognize and embrace both old and new cultures and feed your senses in these places.
Learn to dance the Hula like Moana in Hawaii
Treat your taste buds to wine tasting in Napa Valley in California
Go on gastronomic explorations and experience La Dolce Vita in Tuscany, Italy
Stand on the remnants of the ancient civilization of Greece
Listen to stories of the pharaohs in Egypt and marvel at the structures they left behind