The Best And The Worst Airlines In The World
4 min read
The Holy Week and Labor Day long weekends may finally be over, but vacation season is still wavering. Whether you're thinking of exploring the pristine beaches in the country or experience new cultures outside our borders, there's no shortage of destinations to tick off your list.
For some people, the means to get to your destination is not a top priority, even when your chosen airline is constantly late and has a reputation for having rude attendants.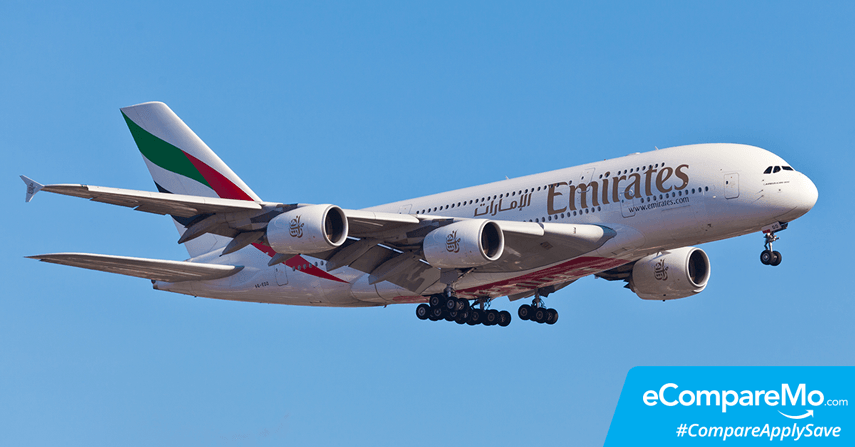 However, others put a premium on their air travel and make sure they fly like kings and queens. In this day and age where customer opinion matters the most, there are ways to know which carriers are worth your money.
Flying five-star hotels
What separates a great airline from a merely good one? Like most service-oriented industries, an awesome carrier will take care of everything you need—from the moment you buy your ticket to the time you exit the plane, in style.
Aside from top-notch service and an accommodating crew, having a first-class plane with luxury amenities will improve their reputation with customers.
To find out which carriers in the world fly like oases in the sky, international air transport rating organization SKYTRAX has made a list of the best airlines in the world. This should help you make wise decisions when flying.
Emirates
Flights in and out of MNL? Yes
TripAdvisor, SKYTRAX, Conde Nast Traveler—these are just some of the big companies that shower Emirates with praises. Emirates exudes of all the luxuries offered by its homebase, United Arab Emirates.
First-class flyers experience the luxury of flying with a private full suite, mini-bar, and seats that extend to flat beds. They offer a smooth experience for those flying business class and economy, with squeaky-clean facilities and courteous staff.
All Nippon Airways
Flights in and out of MNL? Yes
Knowing the draw of cultural significance of franchises such as Pokemon and Star Wars, ANA decked out some of its planes with characters from the said titles and paraded them proudly.
What made ANA earn the praise of flyers and critics are features like "slide forward" seats to avoid intrusion with other flyers, as well as tons of in-flight amenities such as USB and power ports even in economy class.
Qatar Airways
Flights in and out of MNL? Yes
The Doha-based airline has been consistently on the top of best carriers lists in the world, and for good reason. Travelers looking for something above the economy class will be in for a treat.
Consistently earning awards for having the best business class, their seats are hailed to be more comfortable than the rest. Couple that with a top-notch entertainment system, impeccable food selection, and world-class service from their highly trained staff.
Singapore Airlines
Flights in and out of MNL? Yes
People may find flight attendants just constantly passing by, especially if you're thinking of retreating to your business class seat
However, if you're flying Singapore Airlines, you'll be more than happy to have their in-flight staff assisting you in every step—from fixing your table when you order food up to serving you round after round of Singapore Sling.
In addition, Singapore Airlines' homebase at Changi International Airport is considered as one of the best airports in the world.
Cathay Pacific
Flights in and out of MNL? Yes
Cathay Pacific is known for its reverse herringbone seats in its long-haul fleet, offering more legroom and increased privacy than the standard layout of business seats. For flights than can stretch up to 15 hours, having a comfortable seat with a premium on privacy is a plus, a feat where Cathay Pacific takes pride in. Inflight dining selections range from international fares like Australian prime beef tenderloin to Chinese-inspired dishes like wok-fried prawns with black truffles and vegetables.
Without flying colors
If these airlines are known for their superior service to their passengers, others have notorious reputations for their below-average services.
Using the same criteria to judge all carriers in the world, SKYTRAX revealed the carriers that received a pretty mediocre score in their rankings.
Apart from North Korea's state-owned Koryo Air owning a one-star review, the following airlines received mildly unsatisfactory ratings—or two stars in the SKYTRAX parlance—from the organization:
Bahamasair
Biman Bangladesh Airlines
Bulgaria Air
China United Airlines
Cubana Airlines
Iran Air
Lion Air
Mahan Air
Nepal Airlines
Onur Air
Pegasus Airlines
Rossiya Airlines
SmartWings
Spirit Airlines
Sudan Airways
SyrianAir
Tajik Air
Turkmenistan Airlines
Ukraine International Airlines
Yemenia
Whether you think the flight matters or not whenever you're on a holiday, make sure that your choice airline will not just carry you from point A to point B. Keep in mind that service matters, and that inconvenience cannot be allayed by free iced tea and some crackers.