Step-By-Step Guide To Travel Insurance Claim Process
2 min read
Travel insurance acts as the safety cushion of every traveler from financial mishaps.
Lost, damaged and delayed baggage, delayed or missed flights, sickness or injury during flight, lost or stolen credit card or money, lost or stolen personal items, lost or missing passport ID, or rental car breakdown—all these are covered by your annual or one-time policy.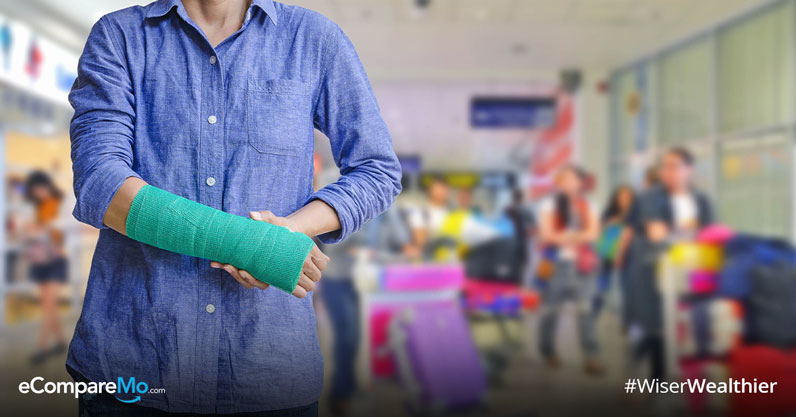 In case you encounter problems while on your travel period, these are the steps to fulfill successfully file a claim with your travel insurance provider.
1. Notify
Claim process begins only after you report an incident to the insurer. It's important you do this immediately to avoid denied claims. In case of lost baggage, immediately notify the airline's customer service.
2. Report
Call your insurer and register the claim telling the information of incident to determine the nature of claim.
3. Fill up the form
Fill up the claim form available online or nearest office and bring the necessary requirements
Accomplished form
Policy information
ID proof documents
Police report
Travel documents
Statement of witnesses
Medical bills and reports
Specifics about lost/stolen items
Proof of loss documentation.
4. Submit
Submit the claim form with valid IDs and supporting documents containing flight information such as tickets, boarding pass, flight number, etc.
5. Wait
Wait for the insurance representative's update as per the turnaround time. Follow up from time to time if you don't get an update. Note that processing time is usually 7-10 working days.
6. Get approved
Wait for a call from the insurer for confirmation once approved.
If your request is rejected, you can escalate further to an appellate authority. To ensure the approval of your travel insurance policy, below are some points you need to steer clear from.
Negligence. Your claim will be turned down if the incident is due to your carelessness or inattention to your personal belongings, or inability to pay attention to and check in at the time of your flight.
Filing poor paperwork or fallacious claims. Providing falsified information or submitting incomplete documents can cause you to be rejected.
Case isn't covered. Depending on the type and amount of your insurance policy you availed, there's a possibility that your incident is not included. Get an insurance policy that is comprehensive and suitable to your needs.
To ensure you get a foolproof insurance coverage, it is crucial to make the right choice of insurance purchase. Here are the important pieces of advice to put to mind.
Compare to save. Doing research online and looking for reviews before choosing a financial product will save you from future transaction hassles and waste of money. Use our Travel Insurance Wizard to compare travel insurance policies to find the most suitable one for your trip.
Read and understand the fine print. Before signing up and buying a policy, carefully go through the contents of terms and conditions. Doing so will ensure that you maximize your chosen coverage and lessen the chances of your future claims being denied.