The 4 Most Common Car Insurance Scams In The Philippines—And How To Avoid Them
3 min read
Car insurance scams are a rising concern in the Philippines as some of the most common insurance fraud activities have already reached our shores.
In 2016, the Philippine Insurers and Reinsurers Association (PIRA) said that the vehicle insurance industry lost around P700 million in fraudulent claims.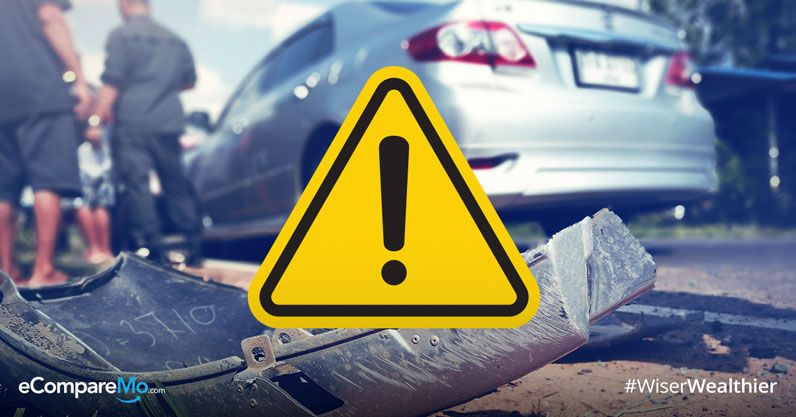 "My own guess is fraud accounts for more than 10 percent of the entire losses for motorcar insurance. Ten percent of the total motorcar losses for last year translates to about P700 million," said PIRA corporate secretary Arturo B. Reyes in a report by BusinessMirror.
Since car insurance scams have become more prominent in the Philippines, it's time for you to know the most common types of car insurance fraud.
If you want to protect your money as well as keep yourself insured in case of an unfortunate accident, you must know how to spot and avoid these car insurance scams.
1. The Fake CTPL scam
When you register your vehicle for the first time or renew your motor vehicle registration, one of the requirements you need to procure is compulsory third-party liability (CTPL) insurance. This type of insurance covers you from the financial obligations of third parties.
You can get CTPL from non-life insurers. However, some fly-by-night "insurance providers" just take your money and disappear.
If you get in an accident and your CTPL insurance provider is nowhere to be found, you have to shell out money from your own pocket for the expenses of the third party.
To avoid this type of car insurance company scam, get your CTPL only from trusted insurance providers.
2. The "Hood jumper" scam
If you go through some dashcam videos uploaded on YouTube, you'll see that this is one of the most hilarious yet alarming ways people scam drivers for some money.
Here's the deal: A scammer will deliberately throw himself at a slowly moving car to feign collision. He will then demand money from the driver for the "injuries" he sustains—or threaten to press charges. If the vehicle owner isn't aware of the scam, he'll agree just to make things go away.
The best way to protect yourself from this is vigilance and a dashcam to prove that you are not actually responsible.
3. The "crash for cash"
Sometimes, insurance scams are committed by other drivers themselves.
Similar to hood jumpers, "crash for cash" perpetrators do the same thing but with vehicles. Their MO usually involves forcing the victim to rear-end their car to extort money for vehicle repairs and sometimes, medical bills for fake injuries.
Since most rear-end collisions are usually the fault of the rear driver, scammers take advantage of this flaw.
There are many ways to avoid becoming a victim of a forced rear-end collision. For starters, never tail another vehicle too closely so you'll have some braking allowance. If a driver ahead of you switches to your lane abruptly, slam the brakes and leave some room for the vehicle in front of you to accelerate. Finally, the dashcam, once again, is your best friend.
4. Fraudulent claims
If you're planning to scam your insurance company for fraudulent claims, you better think twice. The insurance company will definitely find out.
Insurers send a claims adjuster to investigate the nature of the damage. He is tasked to make a thorough inspection of all the pertinent documents as well as the car's damage before he provides a letter of authority for claims.
Keep in mind that if your claim has been proven to be fraudulent, there is car insurance fraud punishment you'll get under Section 232 of Republic Act 10607, or the Revised Insurance Code.
Aside from being slapped with a fine twice the amount you're filing a fraudulent claim for, you can also get imprisoned by up to two years. Would you really want that much hassle just for thousands?
If you want to know how to report car insurance fraud, you may call PIRA at 811-4587 or 815-1064.
Sources:
https://businessmirror.com.ph/1-in-10-car-insurance-claims-fraudulent-pira/