DOTr Imposes Sanctions On People Who Are Caught Doing The 'In My Feelings' Challenge
2 min read
"In My Feelings." #DoTheShiggy. "Kiki, Do You Love Me?" However people call it,  the highly popular but insanely dangerous challenge based on Drake's song has caught the internet by storm. But the dance craze's risky stunt has also caught the attention of the different government offices.
One government office in particular, the Department of Transportation (DOTr), has taken note of the popularity of the challenge and is obviously not happy about it.
The challenge and the catch
The "In My Feelings" challenge has netizens dancing and creatively interpreting lyrics from an eponymous song by Canadian rapper Drake.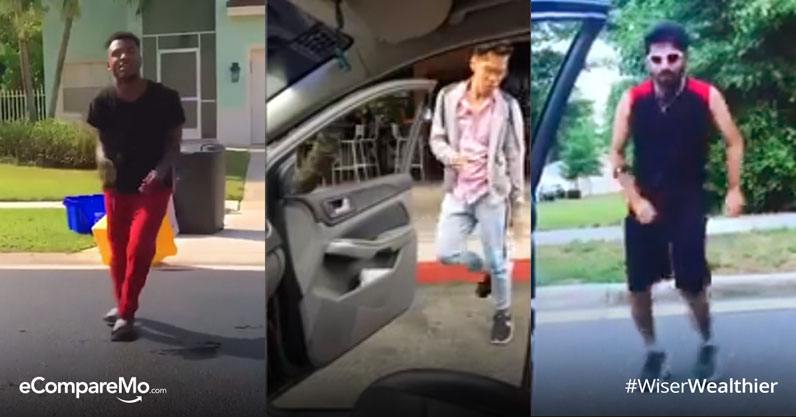 The only catch, and the danger, is that the participant has to be filmed through the open door of a moving vehicle. So, you're basically dancing in the middle of the road, next to a moving vehicle that can knock the subject down.
Guidelines turned into stern warnings
The DOTR immediately released guidelines advising the public about the dangers of doing the challenge.
They included three reminders:
Take the challenge on a private road or at a safe place.
Be sure that there are no other cars on the road.
Observe safety and be sure to keep in mind the Anti-Distracted Driving Act.
In a much more recent Facebook post, the transportation office put up a refined version of their advisory. This time, they announced warnings to the public, discouraging them from participating on the said fad.
According to them, fines and charges are being imposed to prevent danger in any form. Here are the three sanctions included in the guidelines:
Those who will be caught doing it in a public road will be charged with reckless driving.
Possible revocation of driver's license.
Violation of the RA 10913 or the Anti-Distracted Driving Act with a carried fine of P5,000 to P15,000.
A global internet (and law enforcement) challenge
Aside from the Philippines, many other countries have also released warnings and caution about the challenge such as the Mumbai Police in India, the police in Spain, and the US National Transportation Safety Board. In the United Arab Emirates, those caught doing the challenge will be slapped with a fine amounting to P29,000.
Although the challenge has begun to cause controversy, it's also driven the popularity of the single around the world. Drake himself has expressed his sincerest gratitude to his fans as the song is currently at the top of the United States Billboard Hot 100.
Nonetheless, netizens should always keep in mind that before following a trend, their own safety and that of other people should be of utmost importance.
Sources:
https://news.abs-cbn.com/trending/08/01/18/on-public-roads-in-my-feelings-may-lead-to-charges-fines
http://cnnphilippines.com/lifestyle/2018/07/31/Dance-with-caution-in-my-feelings-challenge.html