Visa-Free Privilege For Filipinos Going To Taiwan Extended Again Until July 31, 2020
2 min read
Taiwan has a lot of must-see tourist spots and is the original home of some of the best milk tea we've tasted. Now, Filipinos who want to visit the country can take advantage of the fact that our visa-free travel privileges have been extended till July of next year.
On July 2, 2019, Taiwan announced that they are extending their visa-free travel privilege for Filipinos until next year as a display of their amity with the Philippines.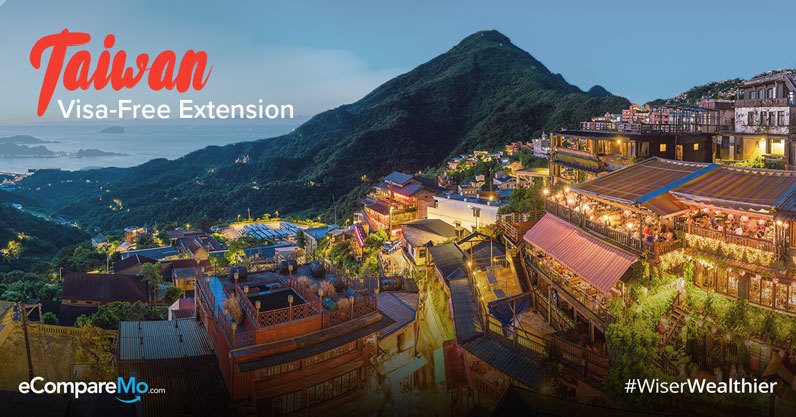 Taiwan initially included the Philippines on its list of countries with visa-free travel back in 2017. From an initial eight-month period, it was extended to July 31, 2019. The visa-free extension was spurred by the positive impact the initial visa-free period had on both business and tourism for Taiwan.
A deepening of relations
"The government of the Republic of China (Taiwan) announced on July 2, 2019, that the visa-free privilege for the nationals of the Philippines will continue for another year from August 1, 2019, through July 31, 2020," reads a statement from the Taiwanese government.
"This privilege is a display of Taiwan's amity with the Philippines as the country continues to boost the travel convenience for Filipinos to visit Taiwan for leisure, business, or other short-term purposes,"
"The visa-free privilege also aims to deepen Taiwan's multifaceted relations with the Philippines, particularly in the fields of tourism, trade, investment, education, agriculture, fisheries, and healthcare, etc." it added.
While we relish this good news for us Filipinos, this travel agreement with Taiwan is not mutual. The Philippines still requires visas from Taiwanese travelers.
In terms of reciprocity to the visa-free extension, however, the Taiwan government urges the Philippines to do the same and grant the visa-free treatment to Taiwanese nationals visiting the country.
(Read: A Guide To South Korea Visa Application: Accredited Travel Agencies, Requirements, And More)
Terms and conditions apply
In line with the announcement, Republic of China (Taiwan) government added this terms and conditions from their announcement last year.
Philippine travelers may enter Taiwan and stay for up to 14 days without having to apply for a visa should they comply with the conditions listed below:
Traveler must carry a regular Philippine passport with remaining validity of at least 6 months from the date of entry.
Should hold a confirmed return plane or cruise ship ticket, or ongoing tickets and visas to other destination.
Must be supported with hotel confirmation and reservations or an address and contact details for their stay in Taiwan.
Must present a financial statement.
(Read: Japan Travel Guide: Multiple-Entry Visa Application; Departure And Accommodation Taxes)
Should have a clean criminal record verified by the immigration upon arrival at any airport or seaport in Taiwan.
All Filipinos are eligible of this privilege including former OFWs in Taiwan and those who have never been able to travel abroad for the purposes of attending functions or events, business, transit, tourism, and a visit to relatives.
Should only stay in Taiwan for 14 days which shall begin the next day of their arrival. NOTE: Not extendable. Visitors must depart before the end of the said duration.
Those who intend to stay in Taiwan for more than 14 days for the purpose of study, employment, and other activities that require permits or qualifications must obtain appropriate visas before traveling to Taiwan from the Taipei Economic & Cultural Office (TECO) in the Philippines. What can you say about this article? Don't forget to share your reactions in the comments.
Sources: Rappler, Taipei Economic and Cultural Office in the Philippines