Taiwan Travel Guide: Don't Miss These Places On Your Next Trip To This Now Visa-Free Country
2 min read
It's official–Taiwan is now visa-free for Philippine passport holders!
The Taiwanese government has finally approved visa-free privileges for Filipinos. Now that the grandeur of Taiwan has been made more accessible, you can start booking your flights now as we've already prepared an itinerary for you trip.
Here are the places you shouldn't miss on your upcoming Taiwan trip:
Wulai Old Street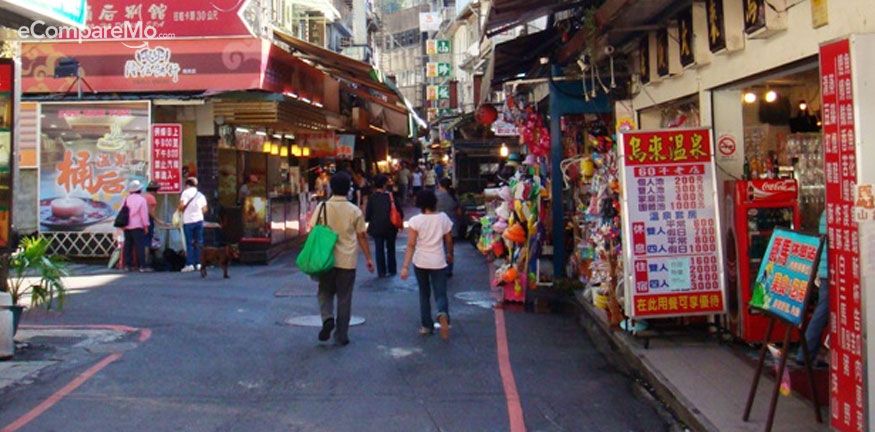 Experience the authentic taste of local delicacies in this shopping district situated in Pubu Road and Huanshan Road. The stores in Wulai Street mainly sell native products and delicacies from the indigenous locals such as roasted boar sausage, hot spring eggs, peach rice, bamboo rice and other traditional Taiwanese snacks. Aside from a taste of the areas signature food, get a peek into the culture of the Atayal people which can be seen and admired in the area's store designs and stoned-paved roads.
Tamsui Old Street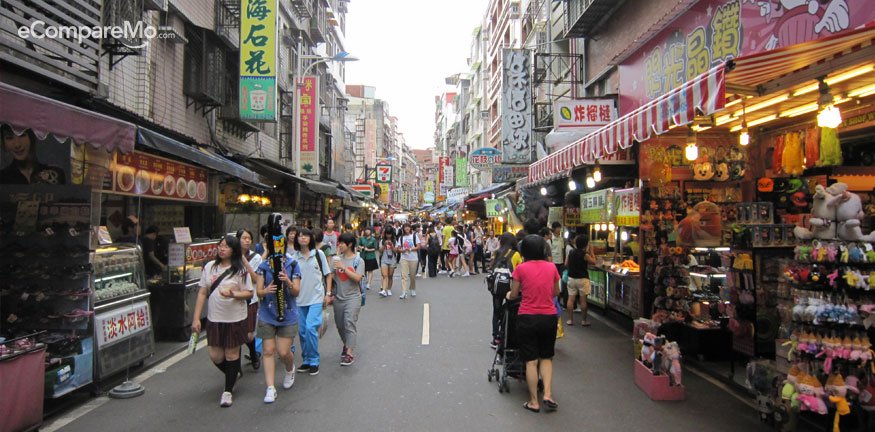 Aside from several varieties of fish balls, the culinary specialties found on Tamsui Old Street are iron-hard preserved egg and fried fish crackers. You also really shouldn't miss the oily bean curd stuffed with bean starch and matched with sweet chili sauce. Just five minutes of walk from Tamsui MRT station, you can also find numerous interesting antique stores, art shops, coffee shops right next to the riverbanks.
Jiufen Old Street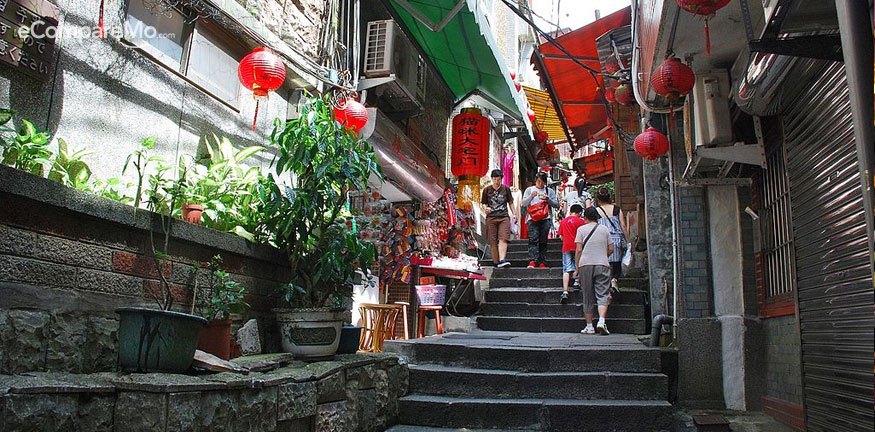 If Greece has Santorini, then Taiwan has Jiufen, with its snaking small alleys and lanes. The mysterious charms of this former mining town inspired the Japanese anime "Spirited Away". Tourists just love strolling along the cobblestone steps of Shuqi Road.
Enjoy views overlooking the mountains and sea whilst sipping a cup of tea and eating good food. You should definitely taste the tea eggs and taro balls and try to bag some traditional pastries and dragon fruit before you go.
Long Shan Temple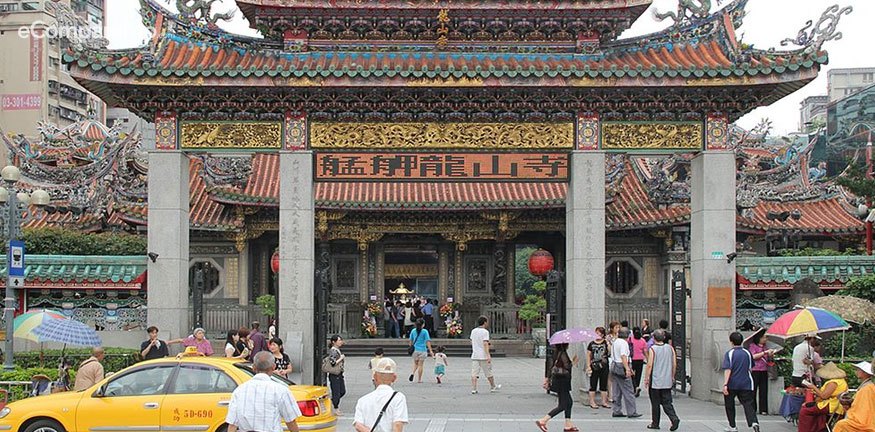 One of the most popular temples in Taiwan, Long Shan Temple was founded in 1738 by Han immigrants from Fujian. Aside from being a place of worship, it has also been a municipal hall and defense center. Prepared to be awed by more than a hundred vibrantly carved gods and goddesses and other religious effigies. After spending some time in tranquil mediation, stroll to the nearby night markets to experience more of Taiwan's gastronomic delights.
Chiang Kai Shek Memorial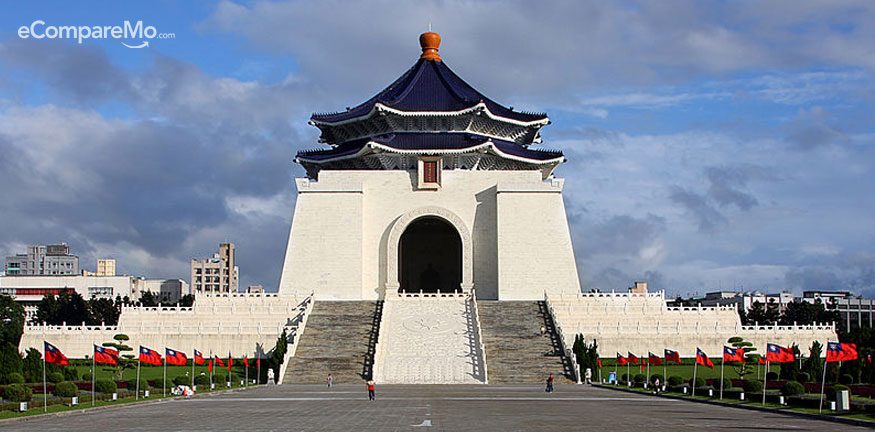 Taiwan is synonymous to the name Chiang Kai Shek, who brought the Chinese Nationalist government to the country. Situated in the heart of Taipei, most travelers make this building the first stop of their trip as it is conveniently accessible to the MRT station. It is also surrounded by the National Theatre Hall and the National Concert Hall, so you might also be lucky enough to catch an event or cultural performance when you visit.
National Revolutionary Martyrs' Shrine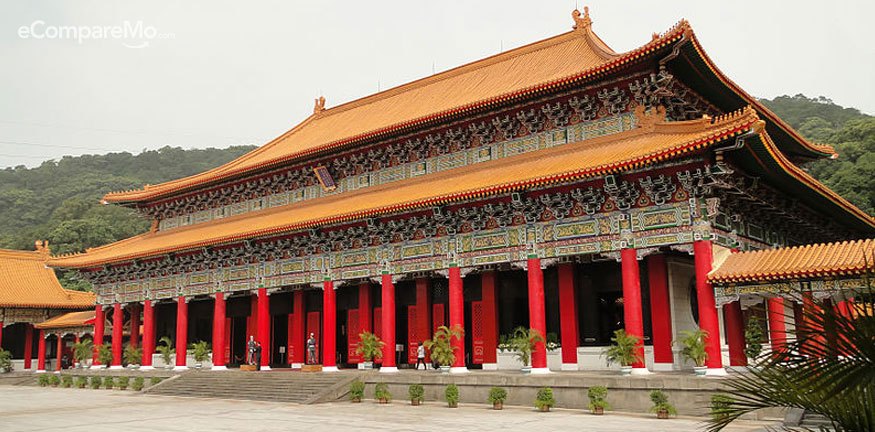 This Forbidden City-inspired palatial shrine was built in honor of Taiwan's war dead. Situated on the hills of the Qing Mountain, the National Revolutionary Martyrs' Shrine houses spirit tablets representing the souls of more than 390,000 brave soldiers who died during the Xinhai Revolution, the Sino-Japanese and Chinese Civil Wars and the First and Second Taiwan Strait Crises. You should make sure to try and catch the hourly changing of the guard ceremony.