Just How Rich Is Manny Pacquiao Right Now?
2 min read
After 12 heart-pounding rounds of dancing around the canvas with Jesse Vargas last Sunday, Manny Pacquiao has proven that he still has grit inside the boxing ring. The pugilist-turned-politician deposed the 27-year-old WBO welterweight champion via unanimous decision, and now he brings home more than just another "W" on his record.
As in the good ol' days, Pacquiao is also expected to have bagged a big purse. But just how much? And how will this affect the wealth he has amassed over the years?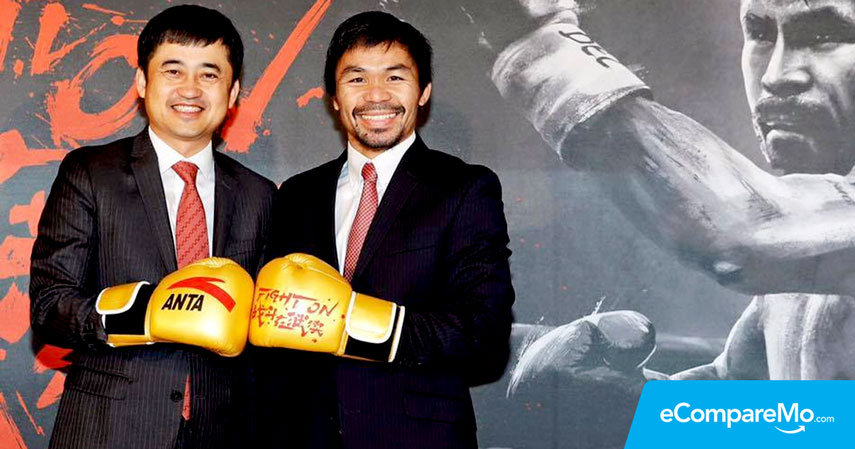 Eyes on the prize
Pacquiao's retirement was cut short when he accepted the bout with the young American pro boxer. The match, which followed by his third bout with Timothy Bradley Jr, was said to merely be a financial move since the senator was already broke. However, he dismissed rumors that he already exhausted the fortune he built from his boxing career, endorsements, businesses, and entertainment projects.
"I've been fighting for the past 21 years and recipient of so many of what I consider as "jokes" perhaps, to disarm me every time I will fight," Pacquiao told PhilBoxing.com. "But, I'll tell you, this joke that I'm broke is the funniest and most annoying.
"Last year, as member of the Lower House, I was adjudged as the richest congressman based on the statement of assets, liabilities and net worth (SALN) I filed for year 2015," he continued. "How can that happen? Did I spend all P4 billion I earned from the years I've been boxing?"
The recently concluded bout between Pacquiao and Vargas, however, may not be a huge payoff for the Filipino boxer. In a report by ABS-CBN News, Bob Arum said that Pacquiao isn't expected to earn $20 million from the fight, as opposed to Vargas earning $2.8 million for staking his welterweight belt.
"No, he is not earning $20 million. He is earning a lot less because…he is fighting largely on percentage," Arum told Be Llorente of ABS-CBN News.
The speculation of earning $20 million comes from Pacquiao not pocketing less than $20 million per fight since his superstardom.
In a tweet, Yahoo Sports' Chris Mannix assured the fans that Pacquiao was going to bag a minimum of $4 million from the fight. The rest of his earnings will come from his pay-per-view earnings, as confirmed by Arum.
Pacquiao's true net worth
True enough, Manny Pacquiao was hailed as one of the highest paid congressmen of 2015.
According to the 2015 SALN report by the House of Representatives, the boxer is still the richest congressman with a net worth of P3.27 billion, which is a quantum leap from his SALN in 2014 at P1.69 billion. This can probably attributed to his bout with Floyd Mayweather Jr., which made Pacquiao earn at least $120 million in purse earnings alone.
Other sources have a different estimate of his net worth, which may include his properties in the US as well as other assets not listed in his declaration.
Before his showdown with Vargas, Celebrity Net Worth estimated Pacquiao's net worth to be around $190 million (P9.25 billion), while The Richest has bigger projections of his net worth at $250 million (P12.16 billion).
After signing an endorsement deal with leading Chinese apparel brand Anta, we can expect Pacquiao's net worth to go up this year.
As American rapper Juicy J once said: "If you're broke, you don't want to rap about being broke; you gonna rap about hustling and getting that bread."
Manny Pacquiao is doing just the athletic equivalent of that.