Should You Use Credit, Debit, Or Cash?
3 min read
Shop like a pro with this essential consumer spending know-how.
Can you ever save money while spending? If you're fully aware of the ins and outs of the financial facilities at your beck and call, the answer would be yes.
Knowing how and when to use credit, debit, and cash will greatly improve your spending habits as well as your knack for budgeting. Get a load of these tips and tricks and avoid making the wrong decisions at the payment counter ever again.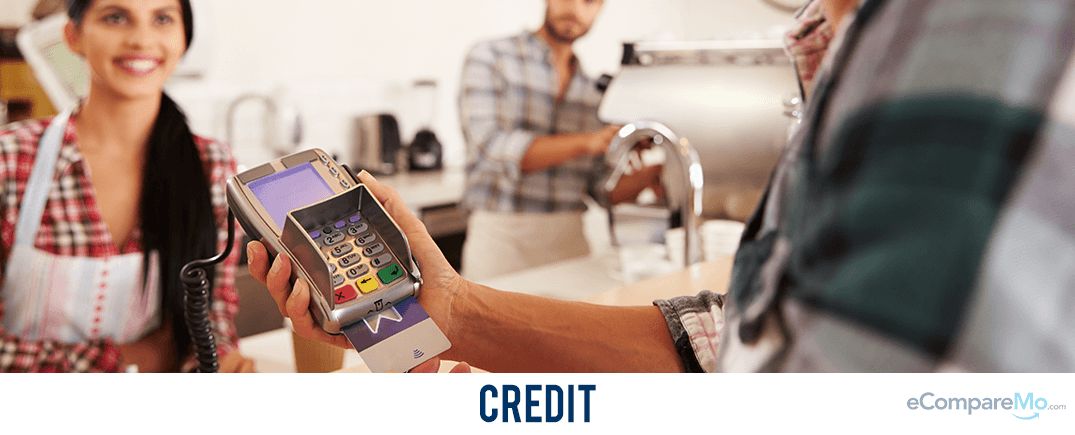 Installment purchases
Most credit cards offer 0% installment plans for a certain payment period. This is common for appliances, and other huge purchases you might find steep to pay in cash.
Benefits: rebates, points, rewards
Stay updated with your credit card issuer(s)' latest promos. This will be of advantage if you shop at the banks' partner merchants and they have an exclusive sale or promo for their cardholders.
Online shopping
It is but practical to use a credit card for online shopping as it provides better consumer protection on purchases–especially when products may turn out to be defective or not as described.
Most merchants send their purchase records to the banks by batches, and if you made a mistake you can request to void the transaction or file a chargeback/dispute to your card issuer. What's more, online merchants undergo security standards (look up PCI-DSS) by the biggest card brands such as AMEX, MasterCard, Visa, Discover, and JCB, adding another layer of protection from fraudulent transactions or identity theft.
Traveling
From booking your flight and accommodation to cashless shopping everywhere you go, using your credit card is more practical than carrying a wad of cash. If you're a frequent traveler, you can opt for a card that offers the lowest foreign conversion rate. In the event of robbery or fraudulent transaction, you can call your bank to suspend your account or file a chargeback/dispute.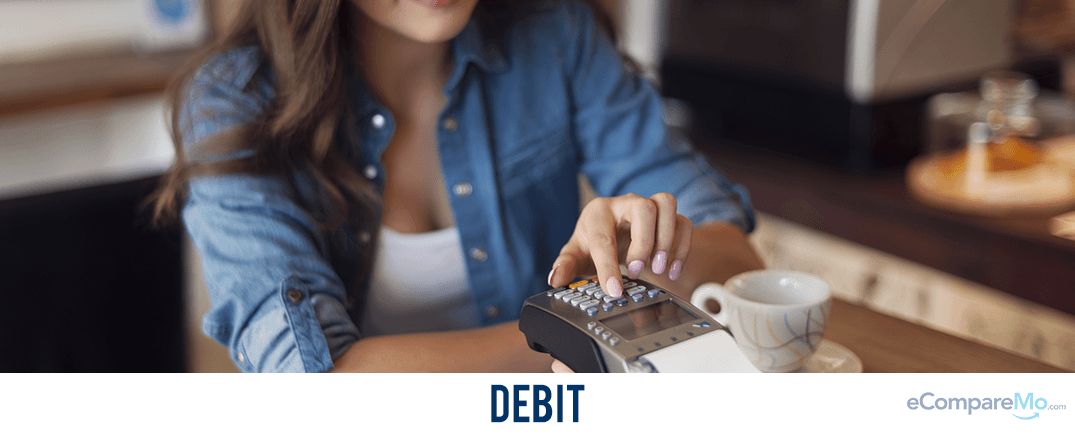 Auto debit
If you're subscribed to a company that offers auto debit, it's better to pay using your debit card. This saves you from the hassle of long queues or even missing your due dates.
However, be mindful of overdraft charges in the event of insufficient balance. Some banks charge at least 25% of the cost of your overdraft purchase per annum.
If you think about it, this is also another way for you to manage your finances because you always need to make sure that it has an available balance of all your purchases or payments due.
Regaining your credit standing
If you're currently building a good credit record, one of the best ways to do so is to use a debit card. You're better off using a prepaid card if you're having a hard time managing your finances and living within your means. This way you can still conduct cashless transactions without worrying about incurred interest and overspending.
Another advantage of using a card, whether credit or debit, is being able to record and keep track of your purchases. There are even money manager apps like Mint that lets you securely connect your bank accounts including credit/debit cards, loans, investments, and mortgages. This lets you monitor your finances such as receiving alerts for unusual or suspected fraudulent transactions, paying your bills, and setting up a budget.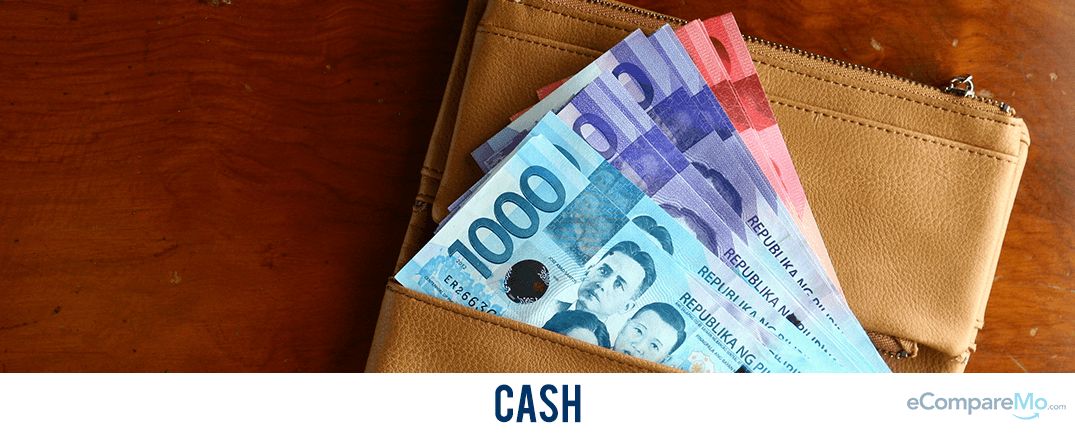 Sticking to a tight budget
Science backs it up: If you want to cut down your expenses, use cash instead of a charge card. Dr. Priya Raghubir and Dr. Joydeep Srivastava, professors at Robert H. Smith School of Business at the University of Maryland, conducted a study of 114 people using different payment methods and found that "people are willing to spend or pay more when they use a credit card than when using cash." And because "cash is viewed as the most transparent form of payment," according to Dr. Raghubir, people tend to use it deliberately.
Farmer's market, local stores
While mobile payments and Point-of-Sale (POS) Machines get more popular in smaller markets, it's still less common to see it being used at farmer's market and local stores. This is one of the best reasons to go traditional—or rather, use cash instead of plastic.
As you go through managing your finances, you will eventually learn the right opportunities to use a credit card, debit card, or cash. It's basically a matter of practicality and convenience. –Kristel Serran