Shop More, Pay Less: Tips on How To Enjoy Your Credit Cards Interest-Free
2 min read
Credit cards offer us the convenience of paying easier and faster, as well as not having to think about carrying any cash in your pocket.However, the common issue of having a shiny Master or Visa card is the payment of interest for every unpaid bill.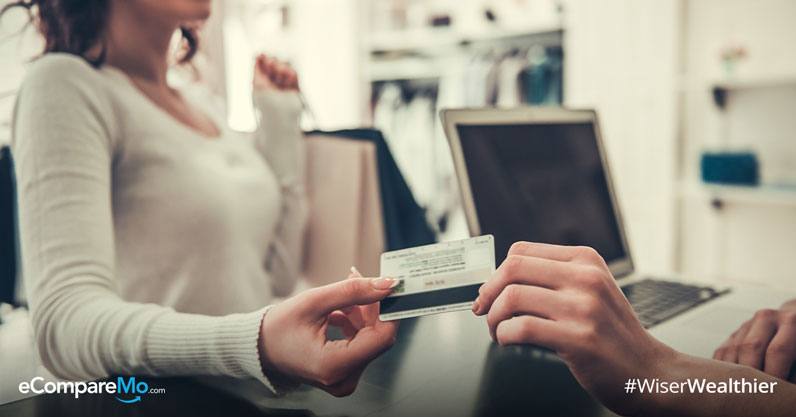 In 2011, MarketManila.com reported a data from the press that there are over Php 18 Billion credit card receivables for the past due payment or around 15% of the overall outstanding for June 2010.
The same article also, surprisingly, noted that more than half of Filipinos have an outstanding credit balance for more than 180 days. Today, we want to help you enjoy your credit card more, without having to worry about the interest rate. Here's what you need to do:
Remember to pay on time
The initial step of avoiding your credit card interest is by remembering the exact due date on when you should pay your bills, and the exact amount of the cost you've used. Leaving a small amount to pay later on your next billing statement can incur arrear fee. In addition, having unpaid charges can affect any loan application you want to process in the future.
Swipe within your limits
Owning a credit card requires full responsibility, not only in remembering your due date but also in taking note of your expenses. When you swipe a Master or Visa card, you are in full charge of the amount you loan to the bank or card publisher. The common mistake of some holders is that they spend more than their ability to pay. By the time their bills come, they're losing their heads on how to pay their charges.
Avail of the promotions and installment options
Most banks today spoil their customers by offering various promotions, such as earning points that you can redeem for a prize or discount, or the very persuading 0% interest per installment feature. Most of the exciting credit card promos offer a high percentage of discount on bank partner's restaurant and stores, or a freebie when you use the card upon purchasing a certain amount on their selected brands.
For the installment option, you can take advantage of 0% interest, especially when you need to purchase expensive goods such as television or any appliance or furniture for your home. It allows you to get the item without buying it at full price. However, be reminded that you still need to calculate the monthly installment multiply by the number of months to pay (6 or 12 months) versus the full price of the item to see how much was added on top of the original price. You also need to consider whether you're capable of paying the monthly payment and still save some cash.
Although there's not enough data out there showing the real reason/s for high maintenance of credit card, we believe that it's in your hands on how you can properly manage your expenses. Remember what the Spiderman movie taught you, "with great power comes great responsibility." Be a smart credit card holder by responsibly handling your finances and remembering your due date on time. How do you manage credit card payments?
Related Links
Compare a wide range of best credit card promos
Compare credit card from various banks and products