The Senior High School Voucher Program: How To Apply For Financial Assistance For Your Child
3 min read
Worried about tuition fees this coming school year? Well, if your child is entering senior high, they could be eligible for some financial support from the Department of Education (DepEd).
Prospective applicants who wanted to pursue their Senior High School (SHS) education can now apply for the Department of Education's (DepEd) financial assistance project.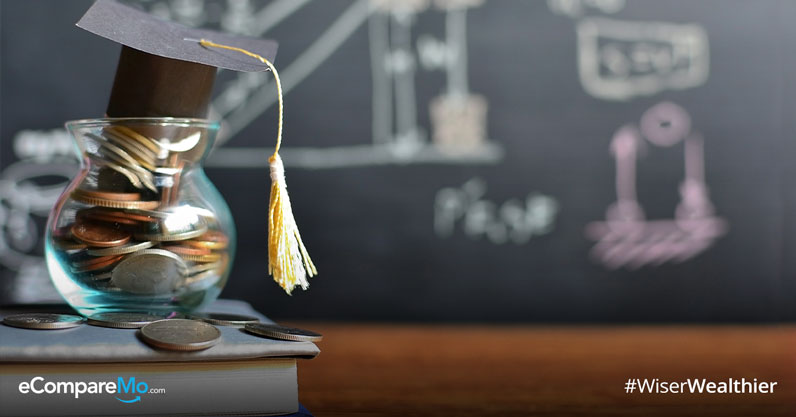 The Senior High School Voucher Program (SHS VP) for School Year (SY) 2019-2020 is provided by DepEd in coordination with the Private Education Assistance Committee (PEAC). This is the third year that this program is being implemented.
Assistance of up to P22,500
The SHS VP which is one of the several initiatives of the government to make basic education accessible and affordable for Filipino learners nationwide. It will provide voucher assistance of up to P22,500 to qualified beneficiaries which they can use in entering participating local and state universities (LUCs and SUCs) as well as contributing private schools and colleges.
While those students who finished their Grade 10 at public schools and those who completed their Grade 10 at private schools and are grantees of the Education Service Contracting (ESC) are automatically qualified for the said program, other Grade 10 graduates who are in need of financial aid can manually process their applications from May 26-31, 2019.
An online application is also possible and is very strongly encouraged. Online submissions will be accepted until June 2, 2019.
(Read: A Closer Look At The Cost Of College Education In The Philippines)
How To Apply For SGS VP
Here are the procedures and list of requirements for manual and online applications that you need to complete and submit in order to be qualified for the claim.
Manual Application Procedure
Download the Voucher Application Form (VAF-1) via https:ovap.peac.org.ph.
Accomplish the application form.
Complete all the requirements: • Completely filled-out Voucher Application Form (VAF-1) • Photocopy of Grade 10 report card • 2pcs. Of recent identical 2×2 photos • Certificate of employment of parent/legal guardian • Certification of Tax Exemption or Municipal Certification of Unemployment
Mail or personally submit your applications and the complete documents at PEAC National Secretariat, 5th-floor Salamin Building, 197 Salcedo Street, Makati City.
(Read: How To Save Up For Your Child's College Education)
Online Application Procedure
Access the Online Voucher Application Portal (OVAP) at https:ovap.peac.org.ph and follow the instructions to create an account. A valid and working email address is needed to create an account.
Wait for the confirmation email to be sent to the submitted email address.
Upon receipt of the confirmation email, click on the link provided to access the OVAP as a registered user.
Complete the electronic Voucher Application Form (VAF-1)
Scan or take a picture and upload the following:
Printed Online Application Confirmation Slip
Certificate of Financial Assistance from the school, if applicable
2 pcs. Of recent identical 2×2 photos
Original Philippine Statistics Authority (PSA) Certified Birth Certificate
Photocopy of Grade 10 report card
Parent consent form
Proof of financial means of the parents/legal guardian, or the person who is helping send the student to school as shown in the table below:
If the concerned person is:

Required Document

(choose 1 if there are more than 1 choices)

Where to obtain the document

(if not readily available)

Employed in the Philippines

(including self-employed)

Latest Annual Income Tax Return

Bureau of Internal Revenue

Certificate of employment

Employer

Employed abroad

Certificate of Employment

Employer or Recruitment agency

Unemployed and without income

Certificate of non-filing of Income Tax Return

Bureau of Internal Revenue

Municipal Certificate of Unemployment

Mayor's office

(not from the barangay or the City Assessor's Office)

Unemployed but with other sources of income

Affidavit of financial support

(stating monthly support provided)

Notary public

Affidavit of Unemployment
6. Submit the application when the VAF-1 and the required documents are complete. OVAP automatically confirms receipt of application.
Online applicants will have until May 31, 2019 to create their accounts on the Online Voucher Application Portal (OVAP). Complete the online procedure and submit these requirements on or before June 2, 2019 in order to qualify for the claim. Applications submitted after the deadline will not be accepted. Results will be announced on June 17, 2019.
For further inquiries, you may call the PEAC National Secretariat at ‪(02) 840-6000‬ local 130-132 and ‪840-6007‬ or send an email to ‪shs.vms@peac.org.ph‬. ‬‬‬‬‬‬‬‬‬‬‬‬‬‬‬‬‬‬