SEA Games Traffic Scheme, CALAX Partial Opening, And Other Motoring Stories You Need To Know Today
4 min read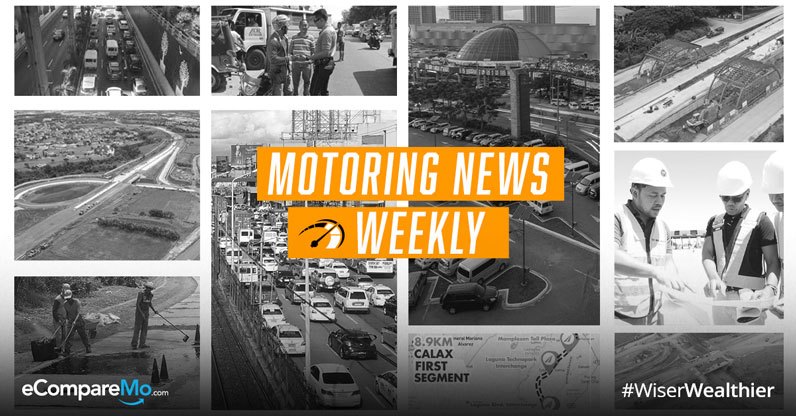 DPWH: CALAX partially operable this week
Department of Public Works and Highways (DPWH) Secretary Mark Villar announced that the Cavite-Laguna Expressway (CALAX), which starts from Mamplasan Barrier all the way to Sta. Rosa-Tagaytay Interchange, will be partially open to the public this October 30.
This means that the first portion of the CALAX will be usable to the public in time of the upcoming long weekend.
According to Villar, 90 percent of the expressway is already complete, with the remaining 10% needing "to be harmonized."
"We will open the entry and exit points at Mamplasan, Binan Laguna and Sta-Rosa Tagaytay Road. Approximately 10,000 cars are expected to enter and exit through these 2 access points. This section will approximately be 10 minutes to drive. A big cut on travel time compared to the 45-minutes it currently takes to travel Mamplasan to Sta. Rosa-Tagaytay road," he said in a report by the Manila Bulletin.
The DPWH plans to complete the expressway by June 2022, decongesting highways such as Sta. Rosa-Tagaytay Road, Governor's Drive, and Aguinaldo Highway. The end-to-end trip from Kawit, Cavite to Sta. Rosa, Laguna on the CALAX will only take up to an hour.
(Read: LRT-2 Westbound Extension, Cavitex-C5 Link Toll Hike, Politicians To Take Public Transportation, And Other Motoring Stories)
MMDA to implement "no-road-reblocking and no-weekday-mall-sale" next month
To make our roads — especially EDSA — less congested, the Metropolitan Manila Development Authority (MMDA) ordered utility workers and malls not to conduct their repairs and weekday sales, respectively, from November 11 to January 10 next year.
After conducting a meeting with mall owners and utility companies, MMDA General Manager Jojo Garcia said that the parties involved were more than happy to suspend their activities to accommodate the increasing volume of vehicles during the holiday season.
"Following the said meeting, the MMDA announced that it will be implementing its new plans beginning November 11 until January 10 of next year. Traffic is already bad and we expect it to get worse as the number of vehicles increases daily," Garcia said in a report by Top Gear Philippines.
While these activities will be suspended, government flagship projects such as the ones under the Build Build Build program will not be included in the directive.
(Read: Will Modified Holiday Mall Operating Hours Help Ease Metro Traffic?)
LTO to make eight-hour driving seminars mandatory
Earlier this year, the Land Transportation Office (LTO) revealed that "good" drivers can get up to ten-year validity on their driver's license.
In exchange, drivers who will renew their license must undergo an eight-hour seminar prior to an examination.
LTO Region 1 director Teofilo Guadiz III said that starting January next year, driving schools that will meet their requirements will be turned into LTO-accredited driving academies.
At these academies, student permit applicants must get 15 hours of seminar and non-professional applicants eight hours of practical driving exams and seminars.
"There are requirements to be complied with. There will be a specific size of a classroom; there must be an area where their students can drive and they must have different types of vehicle. And they will be required a cash bond of P3 million," Guadiz said.
"For the renewal of driver's license, starting January 2020, those who will renew their license will be required to attend eight hours of actual seminar. How will LTO know that you really attended the seminar? You will need to have your biometrics before entering the seminar room, and biometric will also be required when you leave the room," he added.
(Read: SLEX Fare Reduction, Update On The 60-Day Road Clearing, And Other Motoring News)
"Stop-and-go" traffic scheme to be implemented during SEA Games – MMDA
To allow the delegates of the Southeast Asian (SEA) Games to arrive on time, the MMDA will implement a stop-and-go traffic scheme during the entirety of the event.
According to MMDA spokesperson Celine Pialago, the agency make the traffic halt to pave way for the convoy of the SEA Games delegates. Once the convoy has passed, traffic will resume to normal operations.
Members of the Philippine National Police-Highway Patrol Group will escort the delegates' convoys while around 2,000 MMDA personnel will be deployed near competition venues.
Pialago said that no rerouting will be implemented despite the event.
"Wala ho tayong guguluhin sa regular traffic na nararanasan sa EDSA or other primary roads. Patitigilin lang po sila kapag nandiyan na 'yong convoy. Paglagpas ng convoy, balik-normal na ho ang sitwasyon," Pialago said in a report by ABS-CBN News.
In Metro Manila, some of the venues to be used during the event are the following:
Makati Coliseum
Manila Polo Club
Ninoy Aquino Stadium
SM Mall of Asia Arena
World Trade Center
PhilSports Arena
Filoil Flying V Centre
Amoranto Sports Complex
Outside Metro Manila, provinces like Pampanga, Batangas, Cavite, Laguna, Zambales, and Tarlac will also host certain events.