RFID Fee Refund, Road Accountability, Araneta-Aurora Intersection Closure, And Other Motoring News
3 min read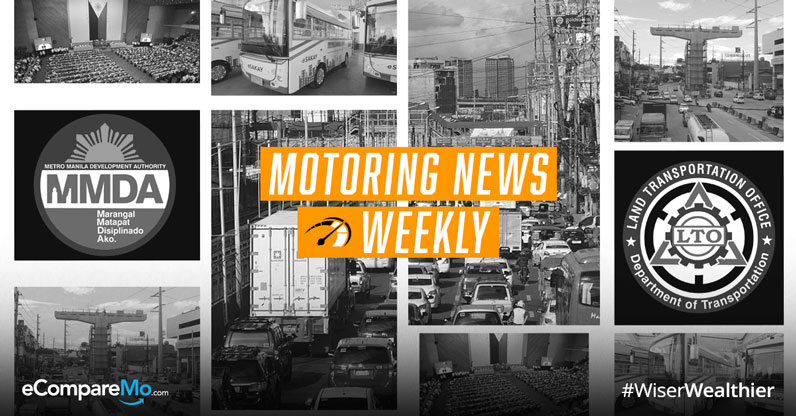 LTO now issues refunds for RFID fees
If you're one of the 85,657 motorists who coughed up a fee for the Land Transportation Office's (LTO) botched radio frequency ID (RFID) project, then you're up for a refund starting this month.
In 2009, LTO struck a P2.45-billion deal with Stardom to supply RFID stickers to the former. However, the Supreme Court ordered the project to be stopped; the deal was deemed unlawful since it did not go through the public bidding process.
According to the LTO Memorandum Circular 2019-2170, all car owners who paid RFID fees in accordance with the RFID deal between the agency and its private contractor, Stardom Corp., are eligible for a refund. They will get P350 plus interest of P9.
To get your refund, go to the LTO branch where you paid your RFID sticker fee, fill out the RFID fee refund form, and submit it along with a valid government-issued ID.
(Read: Metro Manila Road Cleanup, 2020 Mitsubishi Montero Sport Unveiled, And Other Motoring News)
Lawmaker says EV law ready by end of the year
Senator Sherwin Gatchalian gave an assurance that the country will be friendlier to electric vehicles before the year ends, thanks to his Senate Bill No. 174, or The Electric Vehicles and Charging Station Bill.
Gatchalian, who also heads the Senate Committee on Energy and Economic Affairs, said that the bill is one of his priority laws and is in line with President Rodrigo Duterte's campaign for "environmentally clean and ecologically safe energy sources in addressing the country's energy needs."
According to a report by BusinessWorld, the law would create a roadmap for electric vehicles, discussing issues surrounding the industry such as fiscal and non-fiscal incentives, infrastructure, and other perks that would benefit manufacturers, importers, and consumers.
(Read: 60-Day Metro Manila Cleanup: What City Mayors Are Doing To Clear The Roads Of Obstructions)
Solon wants to update 'antiquated' road accountability rules
A proposed measure to make culpability more balanced, making sure that drivers are not the ones who are always liable to any road mishap, is in the works.
House Bill No. 1987, which will be known as the Philippine Responsible Driving and Accountability Bill, aims to insulate drivers involved in an accident if proven that they have the right of way against pedestrians, cyclists, and other drivers.
Some of the conditions that will exonerate the first party under the proposed bill will include a victim under the influence of alcohol or illegal drugs, not using proper safety platforms such as pedestrian lanes and footbridge, not wearing protective gear, among others.
Because of this, the initial culpability will no longer rest on the assailing driver. Authorities must first get statements from both involved parties and witnesses to determine who is the one at fault.
Congress wants to solve Edsa traffic within one year
After Duterte ordered the government to fix Edsa perennial traffic woes, members of the House of Representatives want to do their share on this exercise.
According to Samar Representative Edgar Mary Sarmiento, congress is currently in talks with both members of the private sector and other agencies to hold discussions on how to resolve the infamous traffic.
"Speaker Cayetano wants our traffic problem on Edsa solved within one year. Edsa's traffic problem is causing too much economic losses for the government and for our people on a daily basis," the representative said in a report by the Philippine Star.
Some of the measures eyed by the House include consolidation of all bus operations in Metro Manila, allowing a centralized authority to do synchronized dispatching to prevent them from clogging up the roads and service passengers in the middle of routes.
(Read: Bill Seeks To Regulate Parking Fees, MMDA Announces Test Run Of Bus Ban, And Other Motoring News)
Araneta-Aurora intersection closed to motorists
The Metropolitan Manila Development Authority (MMDA) advised motorists to avoid Araneta Avenue corner Aurora Boulevard at night due to the construction of Skyway Stage 3.
Starting last week, the said intersection will be closed to the public to install the Skyway's girder on the area. The MMDA said that up to 18,000 vehicles will be affected by the closure every day.
If you're one of the people dependent on this portion of Aurora and Araneta, you should take alternate routes such as N. Domingo Street, Santol Street, Old Santa Mesa, and other reroutes for your convenience.