#ProGuide: 7 Shiny New Technologies Every Dentist Should Acquire
2 min read
If you're a dentist, nothing feels better than seeing a patient smile with full confidence. But for you to achieve a world full of smiles, it's important to ensure that you are equipped with the right tools so you can work more efficiently.
New dental equipment may come at a cost, but with the right financing, acquiring new gizmos promises sure returns.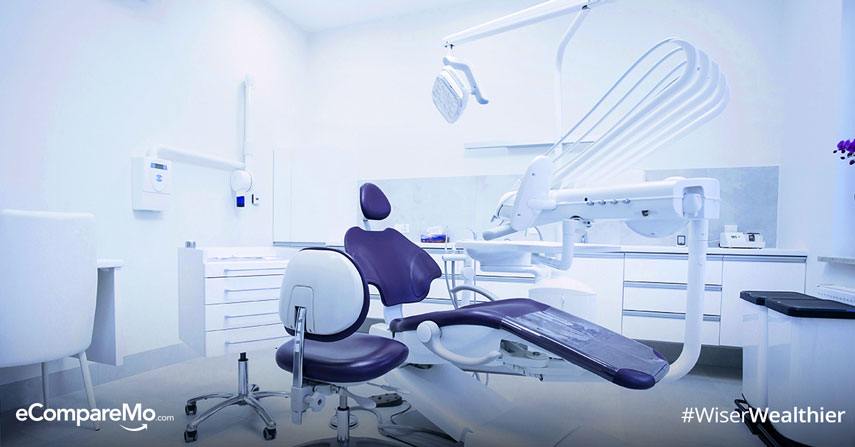 1. VELscope Vx
Using a special type of visible blue light, the VELscope Vx allows dentists to examine a patient's mouth for signs of abnormalities such as early forms of cancerous tissue.
Unlike standard oral examinations that require blue dyes and other lengthy procedures, the device allows the dental professionals to see abnormal tissue changes during routine hygiene exams.
2. 3D x-ray dental machine
Digital x-ray machines can zoom in and out and provide complete visual information about a patient's dental region. They also contain up to 80-percent less radiation than outdated X-ray machines.
Best of all, anyone can revisit digital x-ray scans, which means images are there for a lifetime.
3. Invisalign
Invisalign Treatment, as opposed to traditional metal braces, uses clear aligners that are custom-made for their cases. Aside from being virtually invisible, this state-of-the-art dental alignment technology can give you perfect teeth in half the time.
4. Waterlase
The drill is probably one of the biggest reasons people avoid dental clinics. Due to the heat, vibration, and pressure, people tend to feel the pain even with anesthetic shots.
But by using a laser instead of traditional dental drills, dental professionals can perform precise cutting through teeth and gums virtually without causing pain. Waterlase also continuously sprays water as it works to keep the tooth hydrated and cool, preventing heat that causes pain.
5. healOzone
Ozone is said to be harmful to the environment, but it is now used to aid dentists in more effective root canal treatment.
Instead of removing inflamed pulp, dental professionals can now use healOzone to kill bacteria and fungi that cause caries and tooth decay. With the bacteria eliminated, the tooth will now be ready for remineralization. And how long does it take to use healOzone on a tooth? Around 20 seconds!
6. DIAGNOdent
Lasers have multiple applications in dentistry, and one of them includes detection of caries in hard-to-reach-places.
When the explorer won't just cut it, a laser diagnosis device such as DIAGNOdent will do the job more conveniently.
By dispersing laser light in the target area, affected portions of the tooth will exhibit fluorescence, which is then reflected on the scale readings. This will allow dental experts to perform procedures like a root canal with much more accuracy.
7. Orascoptic Endeavour XL
Surgical headlights should provide the same level of performance all throughout the procedure. This means consistent light output and long battery life are crucial for unerring performance.
Good thing medical visual solutions maker Orascoptic did a follow up to their Endeavour: the Endeavour XL.
Designed to provide up to 85 lumens of light across the wearer's field of view for 24 hours, the Endeavour XL will be your perfect buddy during time-consuming procedures. In addition, the new light is equipped with capacitive touch controls for more precise light level control.
Keep your clinic up-to-date the most advanced technology. Need cash? Apply for a Citi Personal Loan and get approved in as fast as 24 hours.