Productivity-Boosting Apps Every Working Adult Needs Right Now
4 min read
Adulting is tough. You have tons of workload, bills to pay, hellish traffic to go through every day . . .  the stress can really hit you hard. The good thing about being an adult in this day and age is, whatever we need, there's probably an app for that.
We live in a time when hundreds of mobile applications are being launched or updated every day. Some are purely entertaining, providing a needed break from stress, but others are really useful and can help you cope with stressful working situations. Many apps provide you with better, more innovative ways to conduct important business. They offer solutions that will enable you to be more productive and organized.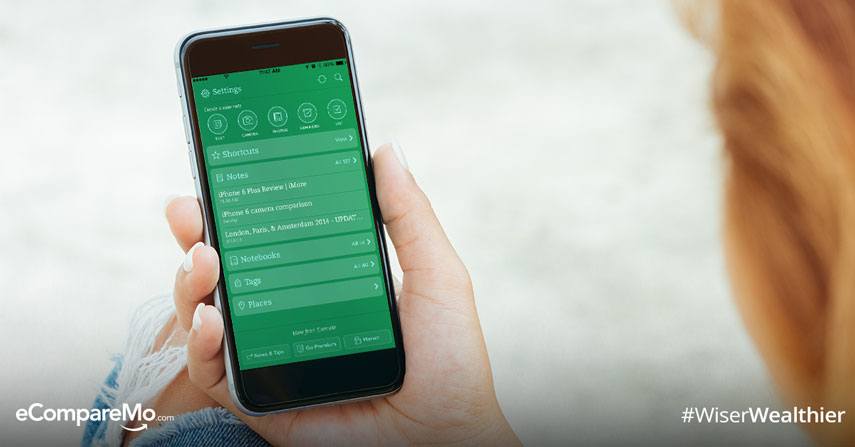 Let technology shed some light on life's dilemmas and put some order to your routine.  Below are productivity-boosting mobile applications that you need to install right now.
Evernote
No pen and paper? No problem! Evernote allows you to quickly and easily jot down everything on your mobile device.  You can take notes by typing them in or by handwriting them.  This cross-over platform can also record voice notes to transcribe into text. Evernote can be conveniently synced with your important accounts in Google Drive, iCloud, and DropBox so you have access to notes and documents that you need whenever and wherever you need them.
Cam Scanner
Scan and share important documents with Cam Scanner. This app allows users to scan and digitize paper documents in either PDF or JPEG format. You can also fix the quality of your scanned documents through smart cropping and auto enhancing.  Another useful feature of Cam Scanner is its optical character recognition feature that allows the app to recognize text in a document image. It can then extract that text for editing, searching, and sharing.
Workflow
Workflow is hailed as the best productivity boosting app currently available in iOS. Why? It's like having your own personal assistant who is handling and organizing your day's busy itinerary. Workflow collates your chosen tasks from various apps, coordinates them, and automates every app to sync into a single workflow. From calculating tips to hailing a scheduled Uber ride, your day will definitely work out as planned when you have your own virtual assistant at your fingertips.
Mint
Trying to take a hold of your finances? Mint collects all your financial information, including your bank accounts, credit cards, and even investments. The app enables users to create a budget plan and tracks the history of your purchases. It also provides financial reports on where your cash went.
Freedom
Your smartphone can be a convenient way to keep track of important events, store important documents, read and answer e-mails and perform other functions to keep your day running smoothly. However, if you use it wrong, your mobile – with all its entertainment apps and games and convenient access to social media – can also hinder your productivity.  If you need some help disciplining yourself, downloading and installing Freedom is the answer.  For a span of time, Freedom can lock specific apps and websites and unlock them afterwards.
Dashlane
In this day and age, you need a username and a password for many of your online activities. For social media, email accounts, banks and billing, you usually create different usernames and passwords for each to beef up your security and avoid getting hacked. However, doing so can make it hard to remember all your different passwords. Many times, you completely forget and won't be able to retrieve the one you really need when you need the most. With Dashlane, you just have to remember one password. Dashlane is one-stop, securely encrypted cyber-lock where you can keep all your usernames and passwords. Users also have the option to synchronize the usernames and passwords of different accounts to multiple devices.
Lastly…
OfficeSuite
This Microsoft bundle is an essential app to have on your mobile device. No excuses, you need to have it. Why? Who knows when you'll next be stuck in the traffic with an emergency project you need to submit? Well, with OfficeSuite, you don't have to worry about that scenario.  You can create and edit Word documents, PowerPoint presentation, and Excel files using your mobile device anywhere you are.
Milanote
Are you a creative professional, designer, engineer, or part of an agency or startup? Then this tool might just be the one you need to make your creative ideas happen and streamline your team's productivity. Milanote is a user-friendly web, tablet, and mobile app that lets you organize your thoughts and projects into nice-looking visual boards.  From moodboarding, storyboarding, and collaboration to project management and remote working, this tool has got it covered for you. It's in fact used by creative professionals and CEOs from companies around the world, including Uber and Chanel.