Philippine Magnates' Feng Shui Practices and Lucky Charms
3 min read
With 2018 already on its first leg, many are looking to make amends and avoid last year's letdowns by starting afresh.
On New Year's Eve, many follow traditions and superstitions to attract prosperity and drive away bad luck – like wearing polka dots for money. With February 16, the start of the Chinese calendar looming, many are also starting to think about the Feng Shui do's and dont's, especially those for boosting wealth.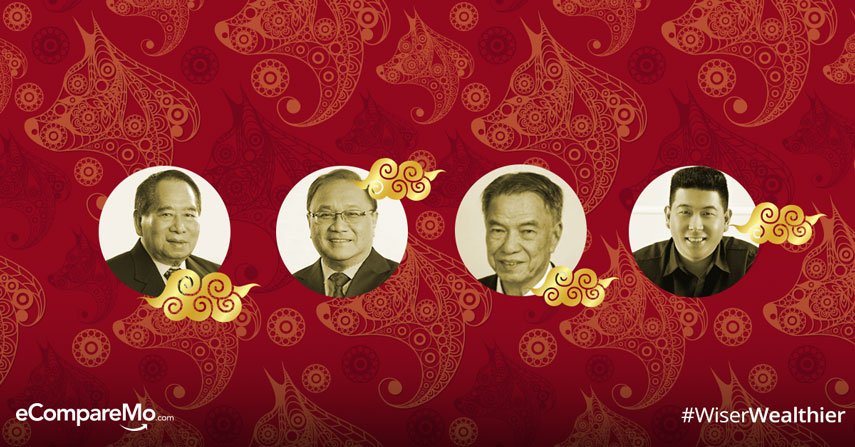 Feng shui is the art of arranging one's surroundings to allow the flow of positive energy and create harmony in the environment. Since many of the wealthiest people in the country are Chinese, many Filipinos are looking into emulating these Chinese traditions to be wealthy like them.
Injap Sia and the lucky business name
The name "Mang Inasal" is simply suggestive of an Ilonggo barbecue food chain – but it almost wasn't called that. Injap's father had wanted a shorter name like Jollibee and Chowking, one with a lucky number of eight letters. On the brink of agreeing, Injap noticed that Banco de Oro (now BDO) has ten letters yet is at par with the success like of the aforementioned companies. He stuck with Mang Inasal.
Henry Sy and the family's hundred-years wealth
It is said that Sy's late grandfather's tomb, situated in their ancestral village in Fujian province, is an auspicious "feng shui tomb" which promises unwavering prosperity for a long time.
In the Chinese tradition, families do not move or make any alteration on their ancestors' tombs if the burial site is believed to be auspicious for the clan's wealth.  "The Sy family shall enjoy great wealth that will not fade away for 100 years and the family shall even produce government officials," said Wilson Lee Flores' in his column.
Lucio Tan, Lucia and the dragon's head
This business tycoon is notorious for following feng shui and it certainly seems that it hasn't hurt his business prospects. The self-made billionaire's estate in Quezon City is said to be sitting on the area believed to be "the head of the dragon" which is supposed to be lucky.
It was also said that a Feng Shui master advised Tan to marry someone with a partial disability. Lucia aka Letty, was a cashier of Allied Bank with a disability in one of her eyes when he took her as his second wife. After tying the knot, Lucio Tan's business started to take off and she soon gave birth to their first-born son Michael. In the Chinese tradition, first-born son is of high esteem in the family as he is the heir.
Manny Pangilinan and his serene living space
To de-stress from his busy schedules and work demands, MVP decorates his home in relaxing colors with cozy furniture and follows Feng shui principles.  The look and layout of his Hong Kong apartment was the product of a joint effort by both a Feng shui expert and interior designer.
The color beige represents the element of earth and invites nourishment and stability. It is a prominent element in the apartment making it a perfect relaxation getaway.
More than displaying golden buddhas, and mounting baguas, a fool-proof way to attract prosperity and wealth is through perseverance, hard-work and business strategies. Take some more advice from Lucio Tan who said, "I believe in good luck, of course. But my struggles in business showed me that the best ways to achieve luck and success are still good old-fashioned hard work, thriftiness and non-stop education. My advice is for us to focus on hard work, less on politics."
Sources: The Philippine Star, Primer, Entrepreneur Philippines, Esquire Philippines