PH Ranks 10th In Asia Pacific Sustainable Trade Rankings
2 min read
The Philippines has bettered its sustainable trade ranking, going up three notches to No. 10 in the region.
This year's Hinrich Foundation Sustainable Trade Index's latest cycle placed the Philippines at number 10, among the 19 Asia Pacific member economies.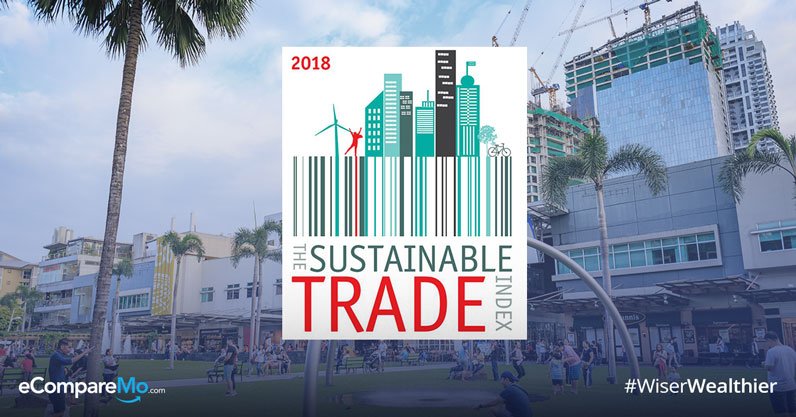 The Philippines nabs the 10th place, behind China, Hong Kong, Japan, Singapore, South Korea, Sri Lanka, Taiwan, United States, and Vietnam.
The index measures the overall preparation of each of the participant countries' economy to compete, contribute, and engage in global trade promoting sustainable growth and encouraging Foreign Direct Investment (FDI), which will, in the end,help them attract funding from the multilateral development agencies.
During the last cycle, released in 2016, the Philippines was ranked 13th.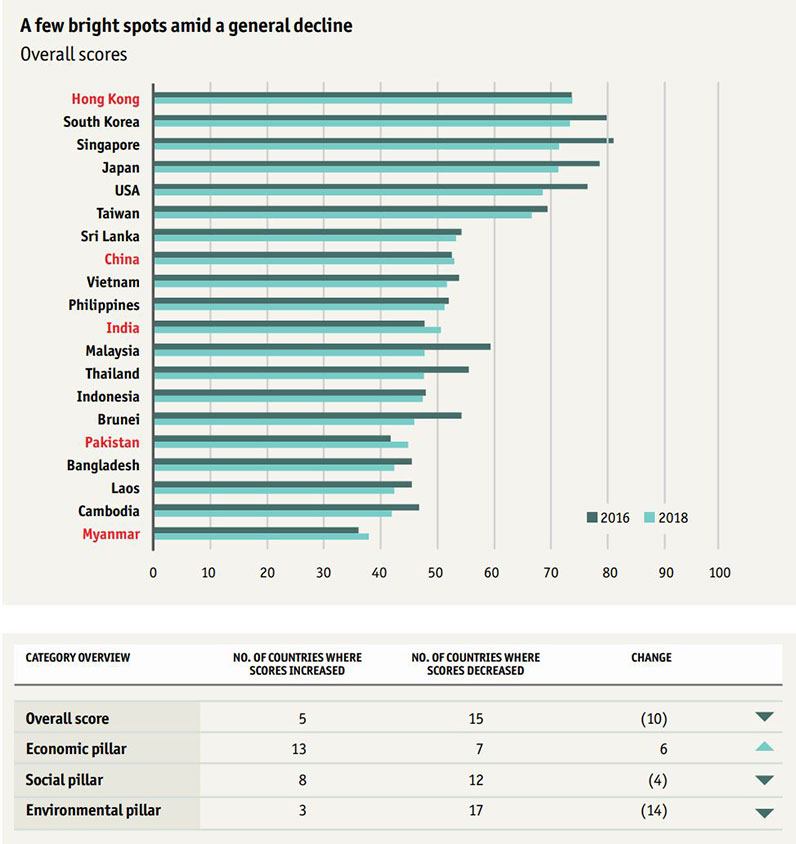 Low air pollution levels and high levels of enrollment in tertiary education
The report found that the country maintained a stable environmental pillar, coming in at sixth place among the APEC countries.
"The Philippines had the second lowest levels of air pollution on the 2018 index, outscored only by Sri Lanka. Air pollution is measured by levels of particular matter 2.5 in a country," states the report.
The report also noted that there was a ranking increase in the country's transfer emissions indicator. But this was most likely due to worsening performance by the other countries, rather than a better performance by the Philippines.
The country was also lauded for its educational attainment indicator. This indicator takes into consideration the total number of the enrollments in tertiary education. The study commended the countries laws which gave universal access to quality tertiary education.
(Read:  SONA 2018: Duterte On TRAIN Package 2, OFW Welfare, MSMEs, And Universal)
Low scores in labor force growth and high trade costs
However, the Philippines was also found to have gone down in the rankings when it comes to economic performance.
"The Philippines scored last on the growth in labor force indicator, which measures the year-on-year change in a country's labor force. A growing labor force supports economic growth and a country's ability to continue trading and could pose problems for the Philippines in the future," the report said.
The study found that the Philippines shows interest in trading, based on its tariff and nontariff barriers performance. The country also scored well in terms of the foreign direct investment indicator but registered some of the highest trade costs in the Asia Pacific.
"The trade costs indicator uses a composite of four factors—infrastructure, logistics, corruption, and legal system—to capture the extra burden to trade created by inefficiencies in the trading system. The Philippines scored in the bottom five economies for this indicator with Bangladesh, Myanmar, Laos, and Cambodia."
Source
https://businessmirror.com.ph/philippines-up-three-rungs-in-asia-pacific-sustainable-trade-ranking/