PH Makes It To List Of Top 10 Friendliest Countries In the World
3 min read
The world's list for the friendliest countries has been revealed, with Taiwan, Uganda, and Costa Rica topping the list.
One of the world's largest expat surveys, Inter Nations, released their comprehensive 2016 Expat Insider survey, aimed at their members and anyone who may be curious about staying in a foreign land over an extended period of time.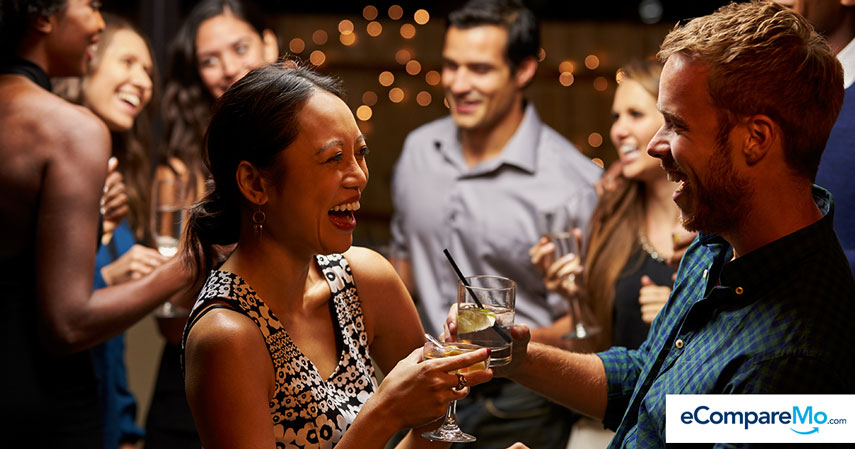 Made up of over 14,000 respondents from 174 nationalities and 191 countries, it provides insight on living and working in different countries.
The survey showed an in-depth analysis of major rankings such as The Top Expat Destinations, with more details on categories Quality of Life, Ease of Settling In, Working Abroad, Family Life, Personal Finance, and Relationships & Gender.
Below are the results:
10. Portugal
It is generally easy to make local friends in Portugal, according to 28% of the respondents. It also ranked 5th among expats with the most satisfied relationships.
9. Vietnam
Expats are very pleased with the friendly nature of the locals, with a rating of 84%. Their friendly attitude towards foreign residents was regarded very good by 41% of the respondents.
8. New Zealand
The land of the Kiwis may have fallen a few notches from the friendliest countries, but it's No. 1 for expats with the most satisfied work-life balance, ninth in having the shortest work week, and third with most satisfied relationships. Overall, NZ landed fifth on the general top expat destinations for 2016.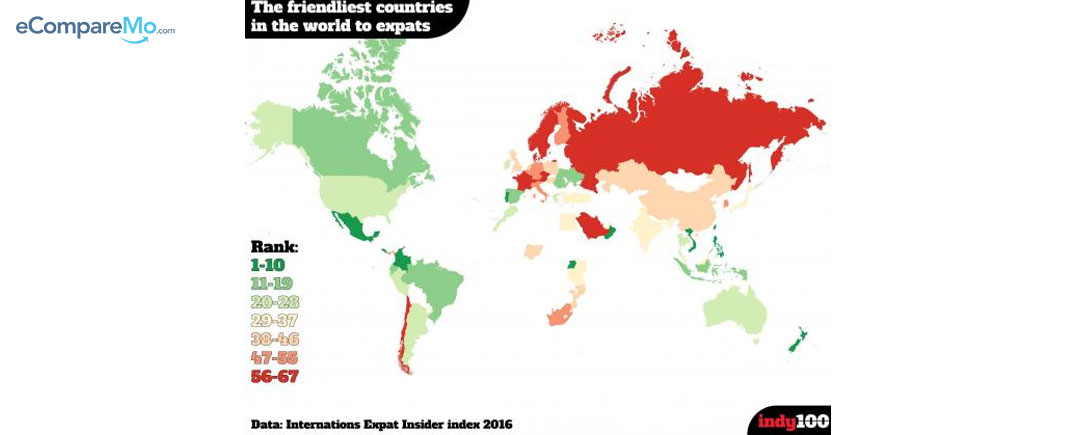 7. Philippines
Filipinos' innate friendliness notwithstanding, the country also ranked sixth on the Top Ten Most Satisfied with Relationship Index. It also has the highest concentration of expats in a relationship in the top 10 countries. Take note: Only 19% of respondents say they are still single.
6. Oman
Oman stands out among other Middle Eastern countries for friendliness. Expats say the locals are friendly, with a positive rating of 87%.
5. Colombia
The survey finds it easier for men to feel at home in Colombia than women. 78% of male respondents gave this index a positive rating, while only 66% of women agreed. These divided opinions between male and female expats are drawn in its overall index for the Best Places for Expat Women vs. Men, with Colombia ranking seventh for men, and 35th among women.
4. Mexico
Under Ease of Settling, Mexico scored the highest in Finding Friends, and second in Feeling Welcome. Expats find that they feel quite at home in the local culture, with 82% of respondents giving it a good rating. The friendliness of the population was rated very good by 53% of respondents. Meeting locals is seemingly easy, as well as communicating with them. Three-fifths, or 63% of respondents, say that it is easy to learn the local language.
3. Costa Rica
Making local friends is easy in Costa Rica, according to 28% of the respondents. An average of 89% or over nine out of ten expats say they are pleased with the general friendliness of the population, with 59% who find it "very good."
2. Uganda
Improving the most at 34th place in the Working Abroad index, Uganda owes this year's huge boost from expats sharing their satisfaction with working hours and work-life balance. Roughly seven out ten expats (71%) are generally happy with their work-life balance, and 18% say they couldn't be happier.
94% of expats find the general friendliness of the population positive, with 57% of expats saying it is very good, with no negative feedback about it.
1. Taiwan
Taiwan came in as the top expat destination, having performed well in all aspects of expat life. Thirty-four percent of expats in Taiwan are completely satisfied with their jobs, more than double the global average of 16%. They are enthusiastic about their work-life balance (30%) and job security (34%). It is also the only country in the top three with enough expats living abroad with their children. It has twice that of the global average at 21%, having ranked eighth out of 45 countries in the Family Life index.
Do you agree with this list? Share your thoughts in the comments.