How To Claim An OWWA Rebate Online
3 min read
The Overseas Worker Welfare Administration (OWWA) has allotted P1 billion to provide rebates for overseas Filipino workers (OFWs).
As of October 9, 2019, a total of P26,071,683.75 from the allotted fund was already distributed to qualified OFWs and their beneficiaries.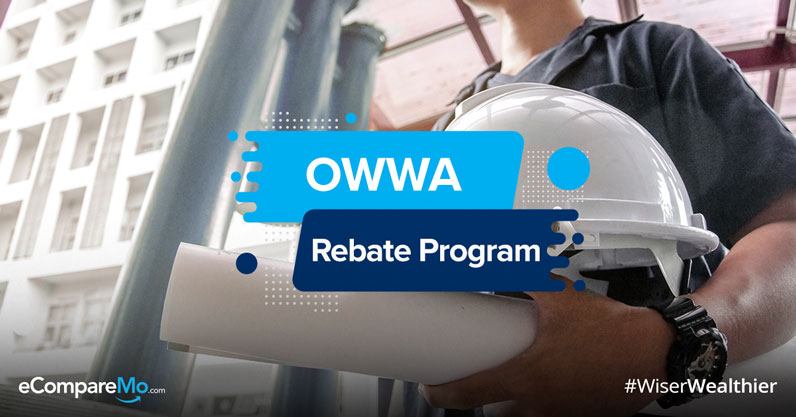 OWWA administrator Hans Leo Cacdac said 10,000 beneficiaries and affiliates already received their OWWA rebate.
If you're an OFW, read on to familiarize yourself on how to claim the OWWA Rebate online.
What is the OWWA Rebate Program?
Launched last September 1, 2019, in accordance with Section 54 of Republic Act 10801 or the Overseas Workers Welfare Administration Act, the OWWA Rebate Program is intended to help OFWs and their families.
OFWs and their qualified beneficiaries can now receive rebates amounting to P941 up to P13,000 depending on the number of contributions made.
Please take note that as reiterated by OWWA, this privilege is not a cashback of your contribution, nor is it a refund.
(Read: OWWA Benefits Every OFW Needs To Know)
Importance of being an OWWA member
One of OWWA's missions is to protect the safety of OFWs worldwide and assist their families back home.
OWWA also guarantees financial aid and helpful programs that enable the building of resources for its members.
With a membership fee of $25, an OWWA member is entitled to:
Allowance, training assistance, and scholarships through their educational programs
In case of injuries or accidents while working, members will receive a disability benefit amounting to P100,000.
If ever you decide to come back to the Philippines, they will provide a repatriation assistance program that includes negotiations with your host country and current employer, to transport services leading to your respective homes.
In partnership with LandBank of the Philippines (LBP) and the Development Bank of the Philippines (DBP), you can avail of the OWWA loan or the reintegration program. This encourages and helps finance the business of OFWs who have no plans of working abroad again.
Death benefits amounting to P100,000 to P200,000 depending on the member's cause of death.
Eligibility for OWWA Rebate Program
Please be reminded that family members of a deceased OFW can avail of the rebate, given that he/she passes the qualifications below.
Must be an OWWA member for at least ten years.
Must have made five or more contributions as of December 31, 2017.
Must not have yet claimed any form of service or benefit from OWWA.
(Read: An OFW's Guide To OWWA's Business Loan Programs)
How much will I receive from the OWWA Rebate Program?
Basically, the rebate amount you are entitled to depends on the number of contributions you have already made.
| Number of contributions | Rebate Amount |
| --- | --- |
| 5 | P941.25 |
| 6 | P1,129.50 |
| 7 | P1,317.75 |
| 8 | P1,506 |
| 9 | P1,694.25 |
| 10 | P1,882.50 |
| 20 | P3,765 |
| 30 | P5,647.50 |
| 40 | P7,530 |
| 50 | P9,412.50 |
| 60 | P11,295 |
| 70 | P13,177.50 |
(Read: POEA Services For OFWs: How To Register And Enjoy The Benefits)
How to check on and claim your OWWA rebate
Visit the OWWA website or click here: http://rebate.owwa.gov.ph/.
Carefully fill out the Rebate Verification Form.
After reviewing your information, click "Inquire"
If you qualify, the amount you will receive will be shown on the next page.
Make an appointment with your nearest and preferred branch. Click here to check the branches: https://www.owwa.gov.ph/index.php/contact-us. Keep the mobile number you provided open, as you will receive a text message containing your appointment code. Save this message.
On your scheduled date, proceed to the OWWA branch with your appointment code and one valid government ID.
Provide your bank details where the rebate will be deposited.
Take note that you may also use this amount as a donation to the Tuloy Aral Project that provides educational support to financially challenged OFW families or in the renewal of your OWWA membership if you still decide to work overseas.
For other concerns, you may reach OWWA hotline through their local hotline at 1346.
If you're outside the country, kindly refer to this link for inquiries: https://www.owwa.gov.ph/index.php/contact-us.