La Union Budget And Itinerary Guide For Non-Surfers
11 min read
San Juan, La Union may be touted as the surfing capital of Northern Luzon, but there's more to the coastal town than just big waves. In this travel guide, we're going to make recommendations on where to stay, where to eat, and where to go for nightouts, as well as tourist spots and a breakdown of expenses.
La Union is one of my favorite destinations in the Philippines, even if, I have to admit, I'm a non-surfer. What makes it stand out and keeps me and others coming back is its accessibility and quality tourism development projects.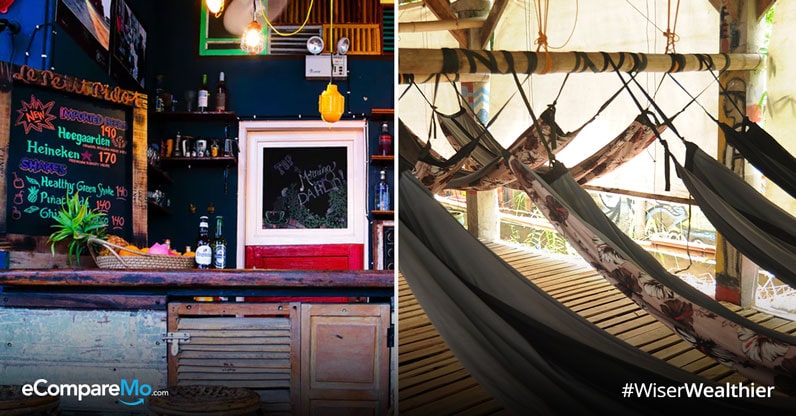 San Juan has seen way more tourism development over the last couple of years than other surf spots in Luzon. So it's no surprise that it's the go-to millennial beach destination, especially those coming from Metro Manila.
In La Union, visitors get to enjoy in a chill, relaxing, away-from-the-city setting while somehow getting an urban vibe, with lots of establishments, restaurants, and wide choices of affordable places to stay. Think Poblacion, Makati; only next to a South China Sea!
When to go: Understanding the Surf Seasons
This Ultimate Non-Surfer La Union Guide for all-seasons should start by letting you know the terms North and South Swell. Swell = "a series of waves." These are the best times for surfing.
South Swell is July to October, and North Swell is November to March.
Knowing the surf seasons will help you decide on the best time to go. Do you want to watch the surf events and competitions? Or would you rather go when the waves are flat and you can swim safely, it's low season, and there's not a lot of people?
How to go to San Juan, La Union
Driving to San Juan only takes around three to four hours from Manila, and around four to five hours by bus.
For solo travelers or groups that are planning to take the bus, here are the rides you can take:
Dominion and Viron bus terminals, Cubao
They're beside each other, along Edsa-Cubao. Every hour a bus leaves for La Union via Abra route.
I personally take the Dominion bus because the tickets are a bit cheaper. It's around P390 for Dominion and P450 for Viron.
Partas Bus, Pasay and Cubao
Fare is around P450.
(Read: Best Budget Destinations Near Metro Manila)
Best time to go
The best times to go, especially for people working on a nine-to-five during weekdays, is Friday, between 11 PM and 4 AM. This is so you avoid traffic, and you get to your destination faster.
Those leaving at 11 PM will arrive at around 3 or 4 AM, so make sure your accommodation allows for early check-in when you get there. Otherwise, it will be a long wait 'til sunrise, since most establishments already close at around 3 to 4 AM.
Travelers planning to take a day trip to La Union can go to Partas, Viron, and Dominion bus stations in Cubao as early as 6 AM. Every hour there's always a trip going to La Union.
Planning your trip: Events to look forward to
Now that you know the surf seasons, here are some of the events in La Union to watch for:
Single and Unattached. A single-fin longboard surf competition held every February.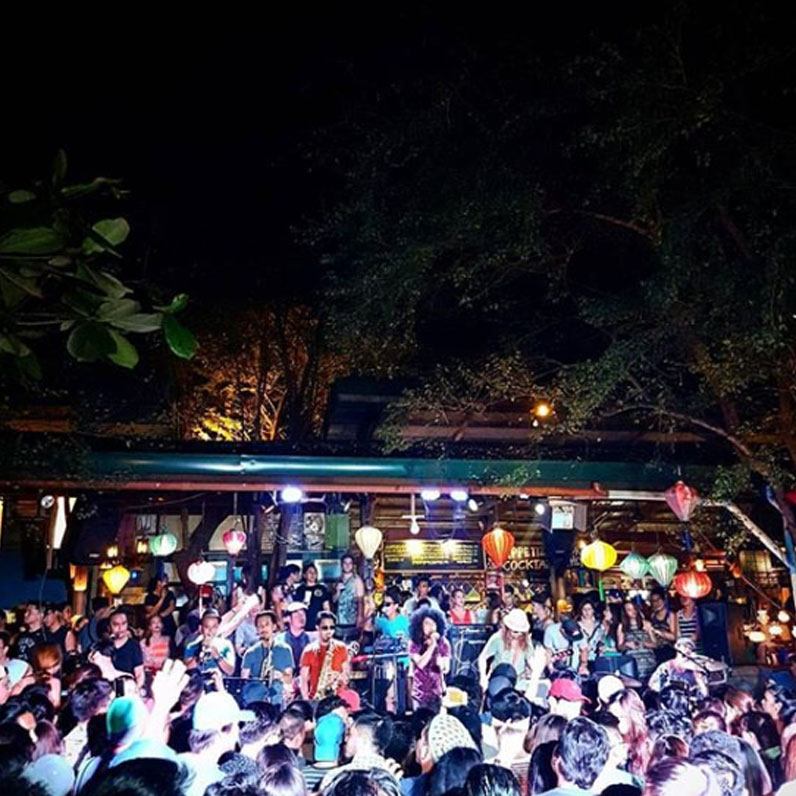 La Union Surfing Break. A surf, sport, and music event that happens every October. This is one of the biggest events in La Union. Last year saw lots of people camping by the beach, which ended up with so much trash the next day. Let's all do our part in not letting this happen again.
Jetsam Jam. Flotsam and Jetsam Hostel's year-end party. I've rung in the New Year there for three years now and have seen some memorable performances from a variety of musical acts. Past performers include Kat Agarrado and the jazz/soul/funk band Brass Pas Pas Pas in 2016, Markus Highway in 2017, and in 2018, there were no live bands but it was still this great, lively, and memorable party.
If I missed anything, let us know in the comments! But one thing's for sure – La Union is always packed every long weekend! Take note of the years special and non-working holidays (here are the ones for 2019), and plan your trips ahead.
Where to stay in San Juan, La Union
You can literally just hop off the bus, walk and ask around, and you'll easily find an affordable accommodation in San Juan.
Of course, it's always better to book ahead especially during long, busy weekends, so here are the best options you can go for when staying in La Union.
Note: We've included some room rates, according to what is posted on their social media pages, but some may have changed slightly since this article was written. It's best to inquire ahead of time to make sure of the right room rates AND of the availability of rooms.
Affordable rates
Siesta Beach Retreat. For groups or couples who want an affordable beachfront accommodation. It's located at Urbiz Garden Bed and Breakfast.
Villa Sebastian. For big gatherings, e.g. group or family. They have a swimming pool in there, too. You can book their rooms via AirBnB.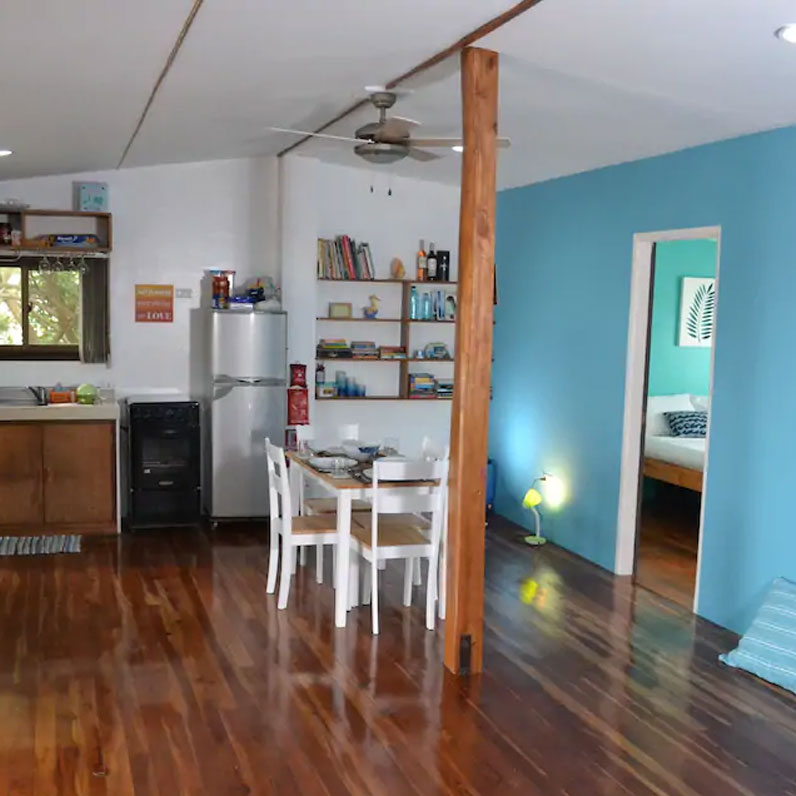 SEASCAPE – Dreams. Good for six guests, this condo has everything you need for a comfortable and fun stay in LU. Rates start at P4,200 per night.
Hostels
If you're the budget traveler or a solo traveler who's open to meet new people along the way, I recommend the following hostels in San Juan:
The Circle Hostel La Union. All-Girls Dorm is P500 per night. A Co-ed Dorm is P600 per night.
Note: This is my personal favorite. The place encourages social interaction with their Friday night games and weekend acoustic nights. Their common area is really cozy and perfect for chilling with friends, or a siesta in one of the hammocks. They also serve breakfast made up of pan de sal, jams, and bananas.
Vessel Hostel. P1,200 per night in their air-conditioned mixed-gender dorm rooms with free breakfast.
Note: It's pricier, but it's totally worth it for the traveler who wants a cozy and quieter stay. It's located at MacArthur Highway, so food and drink spots are literally just five minutes away.
Flotsam and Jetsam Hostel. Room rates start at P720 for their 8-Bed Bamboo Hut, up to P3990 for their Sea View Queen private room with balcony.
Note: Comes with free breakfast. If you want it all, this is a good place to get it. They provide comfortable bunk beds, a restaurant, a social and party hostel, and it also helps that it's located right in front of the beach.
Charlie's Hangar. Rooms start at P750 per night in their mixed eight-bed dorm rooms.
Note: Here you can have a bonfire, drink or chill in their wide activity area, or take a dip in their very own beach area. This place is totally worth it, but other establishments may be a bit further away, so make sure you got all the essentials before you settle in.
High-end accommodations
Urbiz Garden Bed and Breakfast. This has been the venue for many weddings. This Bed and Breakfast is your perfect beach house setting while in La Union.
Kahuna Beach Resort and Spa. Experience high-end accommodation in this Balinese-inspired hotel with an infinity pool. Rooms start at P5000++ for two persons.
San Juan Surf Resort. A bit pricier than most accommodation, but still made more affordable with their choices of Premium, Deluxe, and Condo rooms.
This is one of the best spots to stay comfortably in San Juan. Their restaurant Coast Call Kitchen Bar also happens to serve really good food. Try their big breakfast menu, and Filipino food choices. Rooms start at P2800 for two, with free breakfast.
Cozy Cabin. This place is best for big groups. The rate starts at P4,000 for 2 people.
(Read: Cheap Hotels And Accommodations In La Union)
Recommended cafes and quiet places to chill
Clean Beach. The eco-friendly café and restaurant
El Union Coffee. Arguably still the most popular café in all of San Juan. Best for breakfast after a night of partying.
Great Northwest. A variety of cool and unique places to eat, drink, and chill. Try the Draft Beers at Curious Creatures and the food at Papa Bear. You should also make time to go to Makai Bowls for breakfast.
Where to eat in La Union
Aside from surfers, foodies might be the ones who will enjoy La Union the most. There is a grand, food selection in Urbiztondo. Here are the best ones I've tried, and highly recommend.
My best picks
Choka. Right in the middle of Flotsam and Jetsam Hostel and Clean Beach, Choka's Kare-Kare Bagnet and all-day breakfast are a must-try. It also helps their popularity that the location is very Instagrammable.
Mad Monkeys. Their "The Classic" burger is famous for a reason. Pair it with beer, and you're good!
Olas Banditos. Serving Mexican food. My personal favorites are their Carne Asada Burrito, Beef Taco, and Cheese Quesadilla.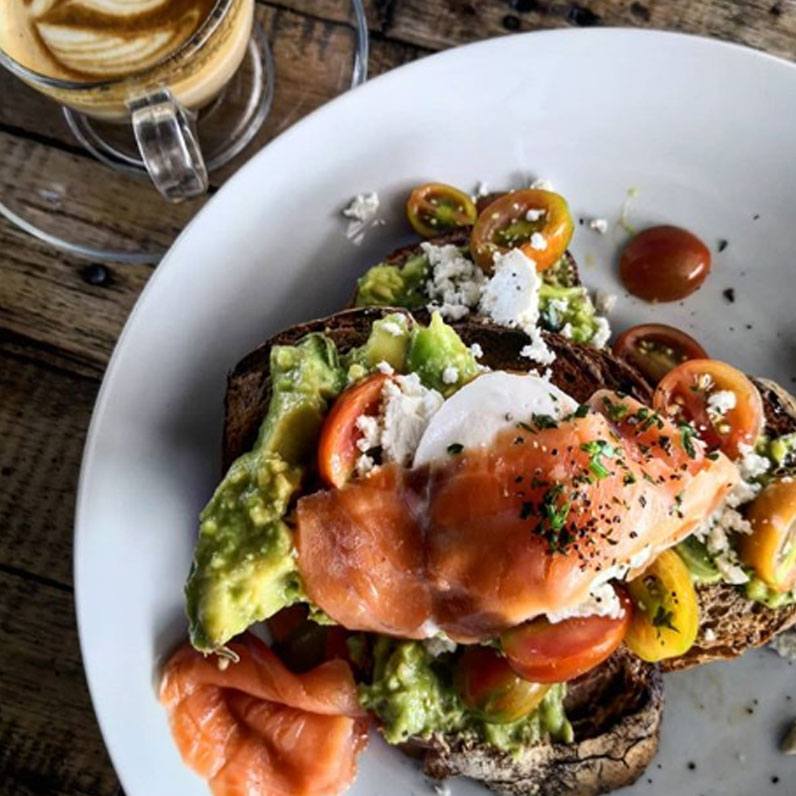 Barefoot Elyu. For the best brunch choices! Check out their Instagram page and try them for yourself.
Seafoodobo. One of the best and most affordable seafood places in the area. They let you use their videoke machine for free. You can also straight up drink here with their wide selection of booze.
Papa Bear. Llocated at the Great Northwest, come through if you're looking for some Thai flavors, or if you're just feeling adventurous and want to try something new and delicious.
Cheap but good
There's no need to put the addresses on each, as these are just walking distance along McArthur Highway, San Juan, La Union. Ask around and make some new friends!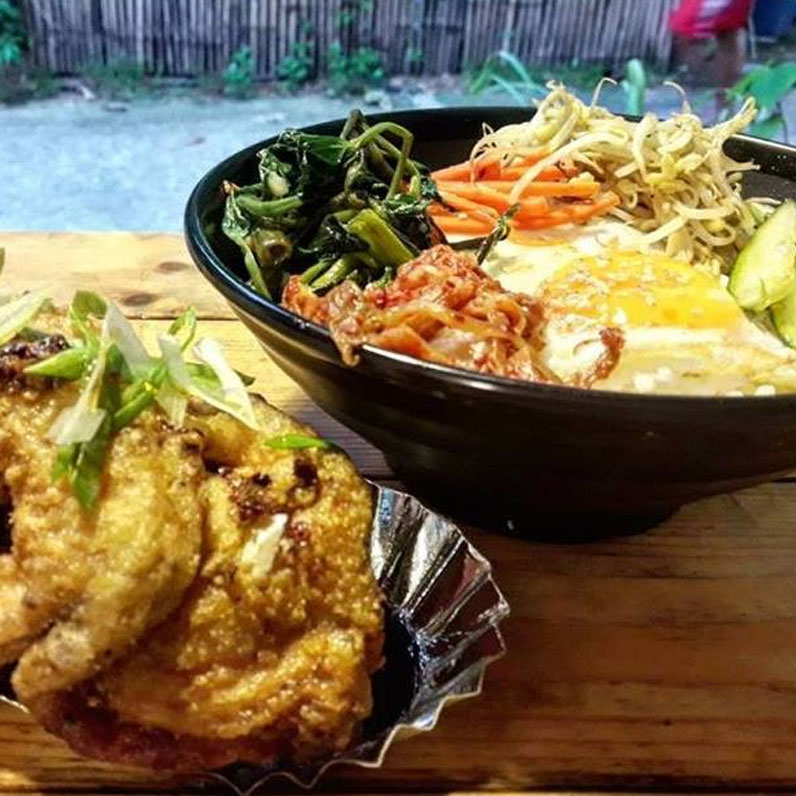 Tagpuan
Nak Nak's
MAMI King
Circle Hostel – they now serve food even to non-guests! There are also vegetarian choices in here.
Mamba's Kitchen – really good vegetarian burger. And also a place to have breakfast with their eggs, bacon, and toast!
Coast Call Kitchen and Bar – right at San Juan Surf Resort. It has the widest and best selection of Filipino and western food in town.
Breakfast places
Sebay. For silog meals, with a beach view. From here, you can watch people surfing and contemplate if you really want to try it, or not.
Tagpuan. Beside Mad Monkeys. They also have lots of affordable breakfast choices.
Mami King. Right before you call it a night, or in the morning. They're pretty much the last ones to close after a long night of partying.
Bars to check out while in San Juan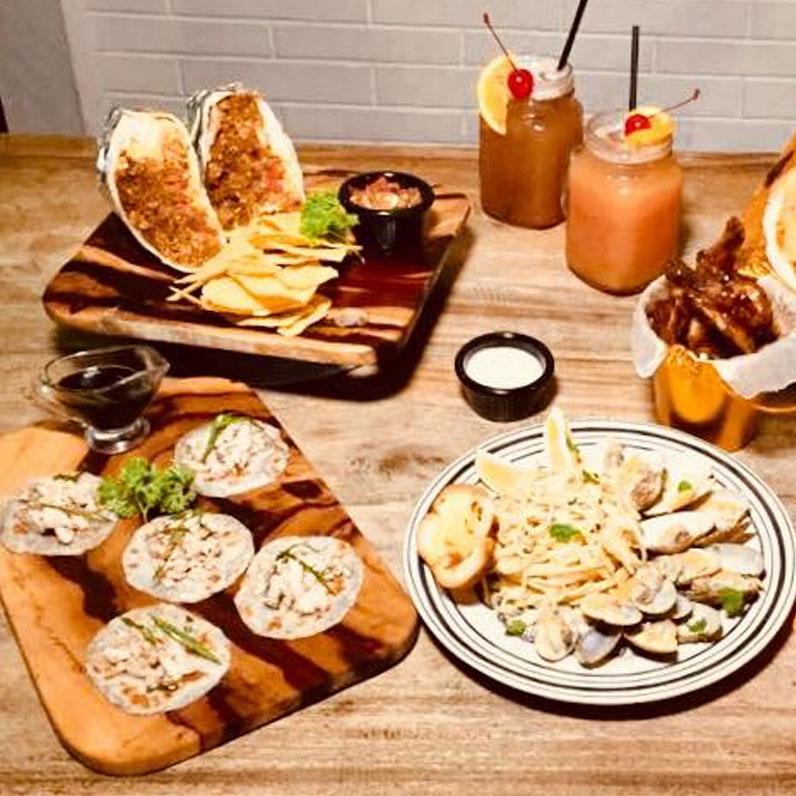 Le Point
Flotsam and Jetsam beach area for parties
Surf Shack for Live Band and their must-try, the Tuyo Pizza
Ol' Pub for the Live Band and after-party. It's beside Surf Shack and is open until around 3 to 4 AM on the weekends.
Beyond surfing and food: Other things to do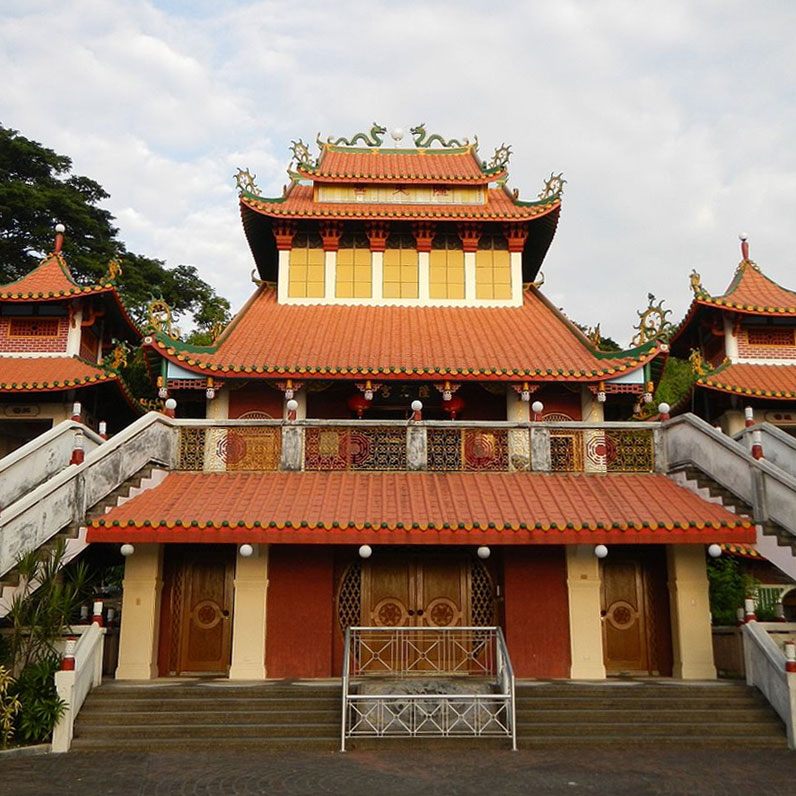 Visit Ma-Cho Temple
See the sunset, take beautiful photos, or just take a moment to enjoy the peace and quiet of this place. Make sure you abide by the rules and keep it down.
Tangadan Falls
The trail is real easy and you get to walk across rivers and streams. It's totally worth the 6AM trip to the falls. You can leave at around 11AM, just in time for lunch in San Juan.
Still need convincing that La Union is the place to go for your next out-of-town trip? I asked some friends who have also fallen in love with La Union, but don't really surf as often, how they usually spend their days in the surf town:
Charisse, 29, frequent La Union traveler
Usually this is what I do at night – dinner at Naknak's or Beach Hub, drinks at Flotsam 'til midnight then bonfire, then Le Point 'til closing. Then I go to 711 for more beers and chill by the beach with friends.
(Note: As of 2018, I've observed there are no more bonfires at LU beaches, especially at Flotsam.)
Marcus, 26, stayed in La Union for 3 months
Normal day at Circle Hostel (accommodation)? Wake up at [10AM], go to Mamba's Kitchen for bacon eggs, they give you heaps of bacon. Chill out at hostel until lunch and go to Nak Nak's. Check out the beach, or hang out at Flotsam for a sangria, or [Great] Northwest viewpoint for sunset. Dinner, then get some drinks and party [either with friends' places or at Flotsam].
Yours Truly, also a frequent La Union traveler
Somehow, I always find myself coming back here. My typical day in San Juan would be to wake up at around 9AM, try and catch the pan de sal and jam breakfast in Circle Hostel, and go to the beach to swim. After that, I go back to the hostel to shower, have lunch at either Coast Call – good Filipino food, or Clean Beach, order the Kaya Toast and Latte there, grab a lounge chair and place it right out at the beach, and just stare into space or hangout with some friends until sunset. Then I have dinner, usually at Mamba's or Papa Bear, and get beer at Circle Hostel (which then only costs P50), and head out to Flotsam to party.