Newly Launched Online Platform For OFWs Allows Them To Rate And Review Recruiters
2 min read
Due to a lack of job opportunities here in the Philippines, a lot of our kababayans tend to take their chances on jobs in foreign countries.
Leaving their families behind, they pack with them high hopes for a better life, which are sometimes dashed by unscrupulous recruitment agencies.
So to help aspiring overseas foreign workers (OFWs) find legitimate employment opportunities abroad, a new online platform, the Migrant Recruitment Advisor, has been developed. This portal allows OFWs to rate and review recruiters.
What is the Migrant Recruitment Advisor?
This Trip Advisor-Inspired website was developed by the International Trade Union Confederation (ITUC) in partnership with the International Labor Organization (ILO) Fair Recruitment. It lists thousands of agencies from different countries such as Hong Kong, Indonesia, Malaysia, Nepal, Philippines, Saudi Arabia, Singapore, and Qatar.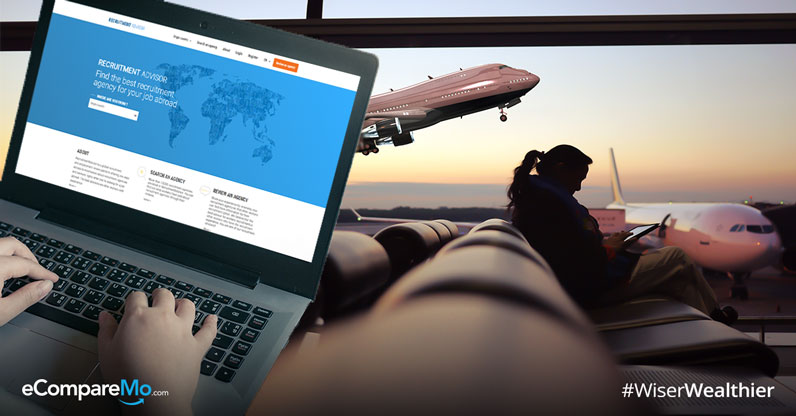 According to ITUC General Secretary Sharan Burrow, the online platform aims to inform workers of their rights and at the same time give them the options, enabling them to choose authorized and legitimate recruitment agencies and giving them the fair treatment that they deserve.
What will the aspiring OFW find inside?
The Migrant Recruitment Advisor website is designed to be an online portal of different recruitment agencies. OFWs can rate their recruiters and can even write reviews, including their experience during the whole recruitment process.
It is designed to help them choose the right agencies fit for their knowledge and skills. OFWs are encouraged to share their experiences to help their co-OFWs and the whole migrant worker community.
The OFWs can rate the following:
Conditions in the Country of Destination
Employment Contract
On Return
Pre-Departure Orientation
Recruitment Fees
With these, it can help current and future OFWs double check the legitimacy of their agency of interest.
Another important factor for OFWs seeking to use this website to ensure they can find legitimate employment abroad is that only recruiters accredited by the Philippine Overseas Employment Administrations (POEA) are listed on the website.
Agencies and recruiters who adhere to the General Principles and Operational Guidelines for Fair Recruitment of the ILO will be given credit, tipping the applicants their compliance.
In addition, the website also includes links to the different laws and policies for the migrant workers of their countries so that they would be informed of their rights as an OFW.
We all believe that our modern-day OFW heroes deserve nothing but the best, and this website is a big step to giving them the fair treatment that they need.
Sources:
Rappler, GMA News Online, Tribune, MSN, iRemit