New SSS Member Portal Launched, And It Seems To Be Working Just Fine
4 min read
The Philippines' Social Security System (SSS) has launched a new web portal (yet a beta version) to provide online convenience for Filipinos seeking to access the agency's services.
If you applied for the online services of the SSS in the past, we're pretty sure you found it a frustrating experience. The system was sluggish. The website looked outdated in general. Worse, it only worked on Internet Explorer.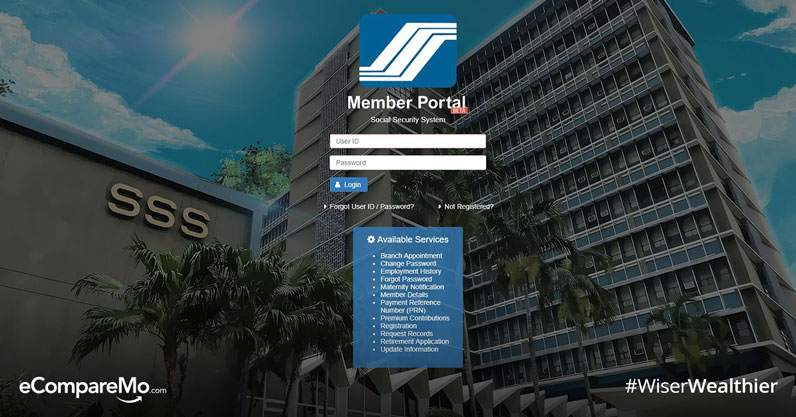 These three factors made using the old SSS websites difficult, especially for those with slow computers. Or for Apple users, for that matter, who could not use Internet Explorer on their Mac operating systems.
Fortunately, those days are over. Or are they?
More browsers, more convenience
With the new SSS Member Portal, you can access the agency's services using any browser, not just Internet Explorer. Gone are the days where you had to resurrect Microsoft's pre-installed web browser from the grave just to see your social security details.
Apart from additional support from major browsers like Google Chrome and Apple Safari, the new SSS portal's interface has also been overhauled for easier use.
It has a sleeker interface, better look, and improved user experience. This makes it easier to avail of numerous services online. The SSS Member Portal Beta is also responsive, which means you can view the portal through your smartphones.
Easier access to services
To access the new SSS members' portal, go to the members' website and log in using your online credentials. While you're there, you may want to also change your password since old ones are bound to expire.
With the new SSS website, you can do the following actions:
Branch appointment
Change password
Employment history
Forgot password
Maternity notification
Member details
Payment Reference Number (PRN)
Premium contributions
Registration
Request records
Retirement application
Update information
Test ride
The SSS website has always been the source of headaches for Filipinos, especially when trying to see whether your loan repayments are on schedule or if you can already take out your SSS salary loan.
While these announced improvements seemed promising, we couldn't help but be skeptical. So we tried using the new login page ourselves. You can see the results of our test drive below.
First, we readied four different browsers to test the compatibility of the SSS Member Portal Beta: Microsoft Internet Explorer (or Microsoft Edge as the newest version is know known as), Google Chrome, Mozilla Firefox Quantum, and Opera Browser.
(Read:  Here's A List of Mandatory Employee Benefits In The Philippines)
To test its responsive features, we also gave the website a run using Safari on iOS and Firefox Focus on Android.
Since we have add-ons and extensions that might affect the performance of the website, we used private mode or incognito mode of browsers.
So far, here are the results:
Firefox. Working, displaying properly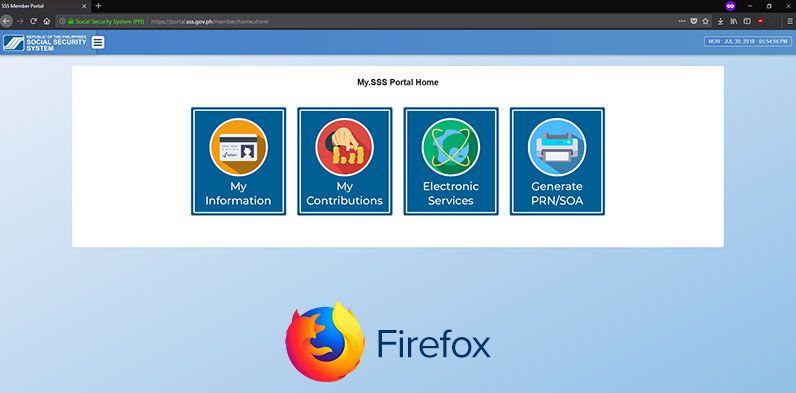 Opera. Working, displaying properly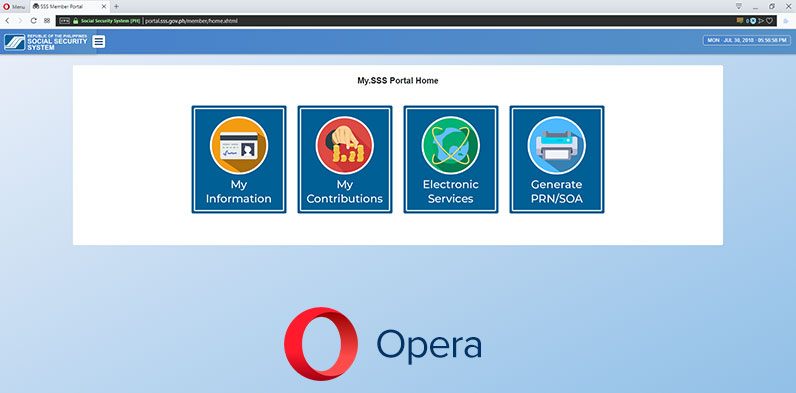 Chrome. Working, displaying properly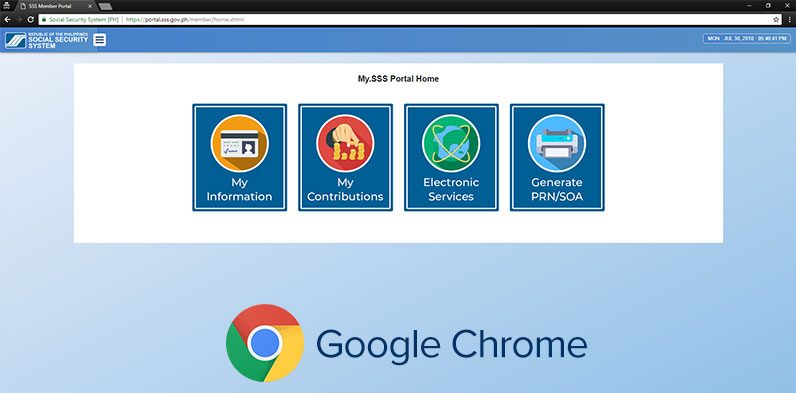 Microsoft Edge/Internet Explorer. Working, displaying properly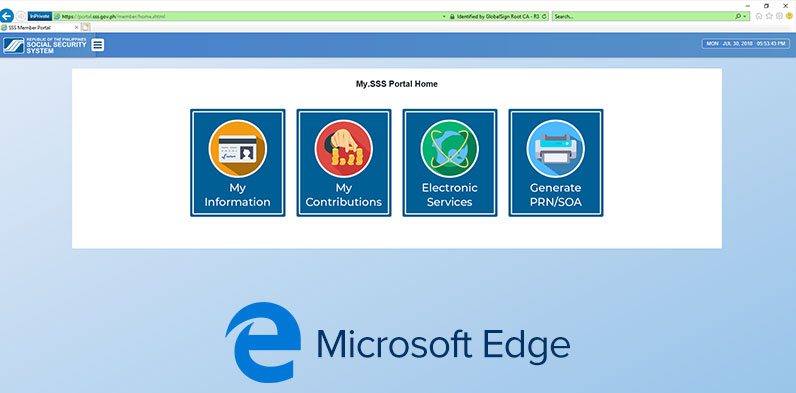 The responsive claim also proved to be true, with the website displaying properly on mobile devices.
Safari (iOS). Working, displaying properly

Firefox (Android). Working, displaying properly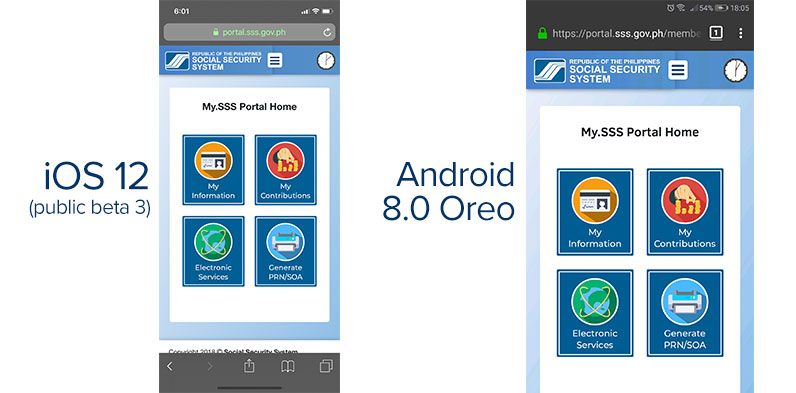 While we're expecting the website to perform poorly, we were surprised that it worked on all our tests, including mobile browsers. The responsive claim also proved to be true, with the website displaying properly on mobile devices. Site navigation is also easier with the redesign.
While testing on different browsers, we found out a kink. After trying to test it on numerous websites, we would sometimes get a login error that prevents us from accessing the page. However, one workaround with this is by logging out of your current session before you log in using another browser or device.
The basic functionalities of the new SSS portal also seem to be working. For instance, requesting records now mean no longer queueing up on any SSS branch just to get your hands on your files. We tried to get a copy of Personal Record (form E-1) and instantaneously, the request has been processed. According to the prompt, the copy will be sent to the email attached to the account.
Going in blind to an SSS branch is also in the past now, thanks to an online branch appointment scheduler built in the portal. For issues like calamity loans, benefit claims, and card enrollment, you can set a date, time, and counter for your issue.
Some applications can also be done using the platform. Concerns like maternity notification and retirement application have their own functionalities inside the portal. And if you're a guy, don't bother pranking the system by clicking on maternity notification because it only proceeds when you're a female member. We tried, of course.
However, one noticeable function absent in the SSS Member Portal Beta is the online application of salary loan. Under the redesigned platform, you can get a salary loan application by booking an appointment in one of the servicing branches of SSS nationwide. Out of all the great functions included by the website, this seems like one step back.
Overall, the refreshing update of the SSS member's portal is a breath of fresh air to the government's aging web presence. With a lot of agencies like the LTO, NBI, and others making themselves and their services more accessible to the public, expect others to follow suit soon.
Sources: