New 'Smart City' Set To Rise In Manila Bay
4 min read
Before the Philippines got dragged in the heat of the Second World War, the city of Manila was a hip, bustling city envied by its Southeast Asian neighbors. The capital, thanks to the vibrant economic activity in areas like Binondo and Santa Cruz, became the cultural and financial center of the country.
However, everything changed as postwar Manila saw its decline when businessmen took their affairs to a more promising location: Makati.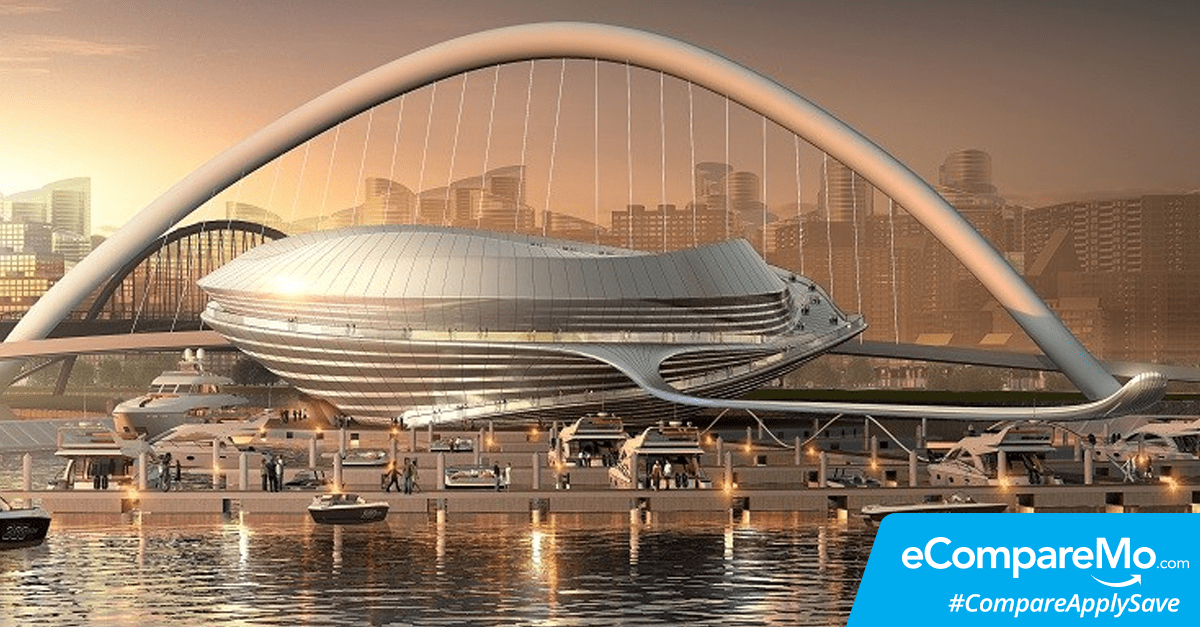 Taking cues from the Bay City, a "smart" mixed-used development will rise from the depths of Manila Bay. Will this finally put the historic capital on par with the likes of Seoul, Tokyo, and Stockholm?
Right in the middle
Last February, Manila Mayor Joseph Estrada has approved the third reclamation project that's expected to bring in billions in revenue to the capital.
The memorandum of agreement for the construction of the New Manila Bay International Community, a 407.42-hectare mixed-use residential, commercial, and tourism center, was signed by the City of Manila, Philippine Reclamation Authority, and UAA Kinming Development Corp, a consortium of Filipino-Chinese developers.
The master-planned community, which is poised to become the premiere township in NCR, will become the first "smart community" in the Philippines.
According to Ho & Partners Architects deputy managing director Nicholas Ho, the project's lead designer, the reclamation will begin in August and take four years to finish.
Meanwhile, the first residential tower will be erected in seven years. The entire project will be completed in around 20 years, with sections constructed in phases.
"None in Asia has this scale of development in such a prime location with such a visionary approach," Ho said in an interview with Property Report . "There are many townships in Asia but those townships are in the middle of nowhere. This township is extremely prime in terms of its location. This one is right smack in the middle of town, with 360-degree ocean views."
He adds: "Everything we've done on this city is based on one central theme: the smart city concept. We want it to be green, we want it to be self-sustaining, not dependent on anything or anyone else.
"We want the city itself to have hardware and software so integrated in a way that it can feed back to artificial intelligence to ensure that city operation is always at its optimal level."
A city within a city
Envisioned to reinvent Manila's image as a truly world-class city, the New Manila Bay International Community will feature both residential and commercial areas that will make the currently existing townships in the Philippines pale in comparison.
With technological advantages, comprehensive features, and a prime position, it is poised attract both local and foreign investors.
To start off, the city will be laid out in two rings, with both the inner and outer road rings connected via a network of passages for both cars and pedestrians.
The inner ring is set to have a driverless railway system that will go around the entire property, a central park, and a golf course.
Meanwhile, the outer ring is set to have a walkway where pedestrians can enjoy a panoramic view of the bay.
Aside from having an efficient transportation system within the township, the New Manila Bay will also have "water taxis" that will ferry people to other seaside destinations like SM Mall of Asia and other parts of Manila Bay. Travel time to the Ninoy Aquino International Airport via Roxas Boulevard will also be a breeze at around 20 minutes.
Instead of putting up a mall in the area, the developers opted for a three-kilometer artificial river that cuts through the entire property where retain shops will be lining the banks, integrating it with the central park and creating a "thematic integrated entertainment complex."
There will also be areas for healthcare, tourism, education, sports, and other sectors.
Reclaiming the overseas workforce
While there is no solid number yet, the magnitude of the project even just from the reclamation and construction phase is expected to open up thousands of jobs to Filipinos.
Once the first few buildings become operational, the government is expected to get revenue from taxes as well as more jobs. The New Manila Bay may be starting to look like a promising employment opportunity especially for overseas Filipino workers (OFWs)—but this is just a start of the government's plan to create more jobs.
Not far from the area where New Manila Bay International Community will rise is another reclamation project projected to become the "Dubai of Southeast Asia."
Solar City, an ultra-modern township with an integrated monorail loop, is expected to generate 100,000 jobs during construction and 500,000 jobs once completed.
The city is looking forward to P10-billion revenue in real property taxes in addition to P17 billion taxes from the commercial activity in the area.
New Manila Bay, along with Solar City and some 80 more reclamation projects in different coastal cities nationwide, is just one of the fast-tracked seaside projects rubber-stamped by the Duterte administration in hopes of creating more jobs in the Philippines—an alternative employment option for OFWs.
Other reclamation projects in the Philippines approved right now are the Mactan North Reclamation and Development project in Cebu and a 108-hectare venture in Bacolod.