Music Licensing In The Philippines: How To Legally Use Copyrighted Songs
5 min read
"Whenever you hear an unauthorized bastardized version of a popular song as an election jingle, please don't vote [for] that candidate," he said in his tweet.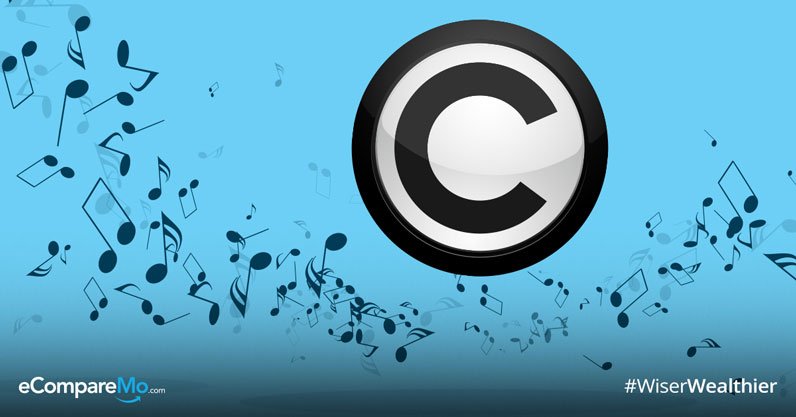 While some fans rallied behind Marasigan, others lashed out at him, saying that candidates using popular songs are giving musicians exposure. Keep in mind that they're talking to the drummer of Filipino alternative rock legends Eraserheads.
Regardless of how you stand on the issue, he has a point: Artists pour sweat, tears, and money just to craft a song. And just because they release it for public consumption doesn't mean that people already have the rights to use them without permission.
But what if you're an honest-to-goodness person who wants to use a song for, say, one of your projects or your event? How can you obtain the license to use these songs? And what are the instances where you have to obtain license to use other people's music?
Understanding copyright
When you create an original work—a song, a painting, a sculpture—you are automatically the owner of the rights to whatever you produced.
According to the Intellectual Property Office of the Philippines (IPOPHL), original work refers to "every production in the literary, scientific and artistic domain."
In addition to artistic creations, intellectual property also covers dissertations, computer programs, photographs, and other "literary, scholarly, scientific and artistic works."
To make sure that intellectual property is not exploited by other parties, copyright serves as the legal protection for all creators. In a nutshell, this means that only the author of the original work has the rights to his creation—unless he has given express permission to other parties to do so.
Copyright also allows creators to determine how and until when their work can be used by other people. This includes modifying existing work such as covering songs, remixing artwork to create your own original content, and most important of all, making it available for public through either display or performance.
The same rules also apply to songs, regardless of the scale of the artist. Unless you know the artists personally and you can expedite the awarding of license, then you have to go through the one entity that makes license application convenient: FILSCAP.
(Read: Stores Manipulate Your Five Senses To Make You Buy More–Here's How)
Making licensing easy and convenient
What is FILSCAP?
Also known as the Filipino Society of Composers, Authors and Publishers, FILSCAP oversees licensing application of entities who want to use the music created by artists and composers. Through this organization, you can get the popular music you want for whatever commercial purpose you need. This includes the use of songs for election jingles.
FILSCAP is responsible for protecting around 20 million foreign and local songs from being exploited by numerous parties. If you're going to use copyrighted music for the following reasons, then you have to approach the group:
Online content
Concerts and events
Bars, clubs, lounges, and KTVs
Mall and retail
Hotel, casino, and resorts
Restaurants and cafes
Spas, gyms, salons, and clinics
Dance schools and studios
Amusement areas
Music on-hold
Transport
Hospitals
Cinemas
Radios
Cable TVs
Terrestrial TVs
What about projects like wedding or debut videos? Unfortunately, you still have to apply for licensing for your favorite songs before you can even use them for your collection of wedding highlights, especially if it will be uploaded on YouTube or Vimeo for public sharing.
Even seasoned wedding videographers like Jason Magbanua practice this, so you may want to hold off the use of your favorite mushy Coldplay song on your wedding reel.
Is there an exception to this? Based on a ruling by Court of Appeals 14th Division, commercial establishments that have the following specifications are exempted to the rule, which was based on the guidelines by the Broadcast Music Inc. and American Society of Composers, Authors, and Publishers:
For food service and drinking establishments, they must follow these specifications:

Has less than 3,750 square foot (348.38 square meters) of space

Uses only six speakers and below, where four of these are not located "in any one room or adjoining outdoor space"

If television sets are being used, they must only have four and below, can only have one unit per room, and the screen size must not exceed 55 inches diagonally

For other establishments such as retail stores or other businesses that sell products or services, they need to abide by these guidelines:

Has less than 2,000 square foot (185.80 square meters) of space

Complies with the same loudspeaker and television requirements for food and drinking establishments
How to license music in the Philippines
If you're a commercial establishment owner or a candidate who needs synchronization rights to use a pop song for a jingle, then you must follow these steps:
Go to the FILSCAP website and check the rate card

There are various rates available depending on the type of establishment or the use of content

Find the appropriate license category for your purpose and download the application form for that use
Email the application form to licensing@filscap.com.ph
Wait for the draft license agreement to be sent to your email
Review the agreement and send it back to FILSCAP
Pay the license fee indicated on the contract
Wait for the signed and notarized copy of the license
Enjoy the use of licensed music
By getting the appropriate rights for music, you're not only respecting the intellectual property of creators but you're also helping them make money off their works. That way, artists will keep on creating meaningful work—and everyone wins.
But what if you can't afford licensing rights for certain song?
You can opt for other ways you can use music for your projects. While they may not be popular like the ones you actually want, they can add dimension to your videos or performance without breaking your bank.
For those who can pay but can't afford paying royalties to artists, you can choose royalty-free music for your works.
In a nutshell, you just have to pay a one-time fee for these tracks and you can use them indefinitely. Once you've paid the license fee, it doesn't matter how, when, and where you'll use it.
Meanwhile, tracks that are under public domain can also be your resource for free music. Basically, any creative work under public domain is no longer protected by copyright, patent rights, or trademark laws.
You can also explore songs that are licensed under Creative Commons, which means that authors of copyrighted materials have agreed to allow their works to have some form of free distribution.
If you love artists, then you should also put a premium on their creations and pay them accordingly. Especially if you're a politician.
Other sources: ASCAP