Money News Roundup: Peso Hits 51 Vs. Dollar, Uber Operation Gets Suspended, Mitsubishi Unveils New MPV
5 min read
It's the most important day of the first half of the month. Petsa de peligro, or the proverbial financial drought before the much-anticipated showers of payday, is finally over.
In other, equally impactful news, these developments in the financial, motoring, and business sectors happened too.
Uber files for motion for reconsideration after getting slapped one-month suspension
Despite the million-peso fine and fiery senate hearing, the Land Transportation Franchising and Regulatory Board (LTFRB) issued a temporary suspension on Uber that will last for one month.
According to the LTRFB, the suspension order was due to the company accepting drivers despite the ban imposed by the government. In addition, the LTFRB order wants the "predatory" Uber to extend financial assistance to the drivers affected by the government-imposed ban.
As of 6 a.m. today, customers could no longer book a ride using the Uber app on their smartphones. A number of online users, however, reported that operations resumed at around 11 a.m. today after Uber filed a motion for reconsideration.

"In response to overwhelming rider and driver demand, we have filed a motion for reconsideration with the LTFRB," the company said on their Facebook page. "This means that Uber's operations will continue until the motion is resolved. Consequently, we will be resuming serving Metro Manila and Cebu… We are looking forward to urgently resolving this matter with LTFRB in the interests of everyone who depends on Uber every day."
Sources: The Philippine Daily Inquirer, Uberpilipinas Facebook page
Mitsubishi reveals new entry to MPV category
The long-teased Mitsubishi multipurpose vehicle has finally been unveiled. The Japanese carmaker's new model, the Mitsubishi Xpander, was launched at the Gaikindo Indonesia International Auto Show.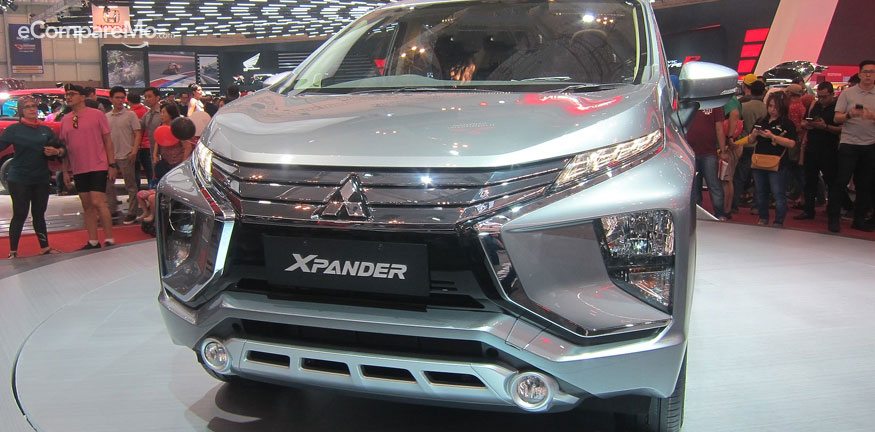 The Mitsubishi Xpander showcases the new Dynamic Shield grille that the company revealed in 2016 as part of its new design philosophy. It also features futuristic headlights and a more muscular body.

Top Gear Philippines says the boldly designed vehicle is set to arrive in the Philippines next year.
Source: Top Gear Philippines
MRT 7 construction on Commonwealth to begin this week
Motorists should expect traffic to escalate on Commonwealth Avenue as the construction of the main railway for the Metro Rail Transit (MRT) 7 begins this week. Phase one of construction begins today with the guideway from the proposed third station. It will be called University Avenue Station.
MRT 7, which is targeted to operate by April 2020, will start from a joint station on North Avenue and will fare through Commonwealth Avenue. The line goes through Caloocan until it reaches its terminal in San Jose Del Monte, Bulacan.
Source: CNN Philippines
Peso hits 51 versus USD
The peso has now hit a new low as the exchange rate hits P51.08 during the morning trade of August 12. It eventually settled at P50.98 before the day closed.
In a report by the Philippine Daily Inquirer, BDO Unibank chief market strategist Jonathan L. Ravelas said that the peso is just reacting to the geopolitical tensions between the US and North Korea. Meanwhile, Bangko Sentral ng Pilipinas (BSP) Governor Nestor A. Espenilla said that the agency is monitoring peso developments "for excessive short-term volatility."
Source: Philippine Daily Inquirer
Trouble brews over sugar-sweetened beverage taxes
Months after the government revealed its grand master plan to revise the country's tax system, sugar-sweetened beverages remain one of the sectors to be affected by the excise tax.
Finance Secretary Carlos Dominguez offered the Congress a deal to cut down on sugar tax and pass the excise tax on fuel in full instead. Senator Sonny Angara said the Senate is still studying the implications of Dominguez's proposed deal.
Source: Philippine Daily Inquirer
Skyway to open Quirino Avenue ramp next year
After delivering right-of-way to Skyway concessionaire San Miguel Corporation, motorists will finally be able to enter the Skyway Stage 3 via a ramp on Quirino Avenue in Manila. Public Works Secretary Mark Villar said the department has finally provided the requirement to SMC.
Aside from the interchange, the Skyway Stage 3 will also have on and off ramps on Buendia Avenue, Plazada Dilao and Nagtahan, Aurora Boulevard, E. Rodriguez Avenue, St. Rivera Street, and Balintawak. The said expressway will cut the travel time from two hours via usual routes to 15 to 20 minutes.
Source: Business Mirror
ADB wants 'roaming' health insurance coverage for OFWs
In a bid to take after European Union health coverage, the Asian Development Bank (ADB) wants the Philippines to provide roaming health insurance.
According to ADB specialist Eduardo P. Banzon, a "mobile" health coverage for ASEAN members will prevent overseas Filipino workers from falling into poverty in case they get sick.
The regional development bank said that it is apt for a region that serves as the source of international migrants, where 83.3 million people from Asia and the Pacific are employed.
Source: Business Mirror
Tech exports to boost GDP growth, says multinational bank
Citigroup Inc. reported a favorable boost in the Philippine economy in this year's second half as exports of tech products increases.
According to Johanna Chua, managing director and head of Asia Pacific Economic and Market Analysis at Citi, a growth of 6.5 percent starting July to December will be due to the higher overall exports of chips, as the demand is currently "on the upswing."
Source: The Philippine Star
Companies report H1 earnings
Some of the biggest companies in the Philippines reported their earnings and losses for the first half of 2017 to the Philippine Stock Exchange.
While some corporations enjoyed positive numbers from January to June, others encountered losses during the said period. If you're invested in the stock market, you may want to take note of these changes:
Ayala Corporation reaped a nine-percent growth in H1 with a net income of P8.1 billion due to its real estate and power generation businesses
George Ty's GT Capital Holdings posted a 19-percent growth after recording a net income of P7.4 billion during the first half of this year.
Lucio Tan's LT Group, meanwhile, fared worse than last year's H1, with its first half income of P4.53 billion slightly lower than last year's same period.
The Gokongwei-owned Universal Robina Corporation also booked lower net income this first half, which is down by 14.2 percent from last year's H1 at 6.25 percent.
SM Investments Corporation also experienced growth this year as it booked nine percent this first half this year with a net income of P16.6 billion.
Sources: Manila Bulletin, Philippine Daily Inquirer, Philippine Star