Minimum Wage Increase: Metro Manila's Private Sector Workers To Get P537 A Day
2 min read
The minimum wage for private sector workers has been raised from P512 to P537 in Metro Manila , as announced by Labor Secretary Silvestre Bello III.
At a press briefing held last Monday (November 5), Bello explained that the increase was applied on October 30.  This is in line with the Wage Order No. 22 in the National Capital Region (NCR).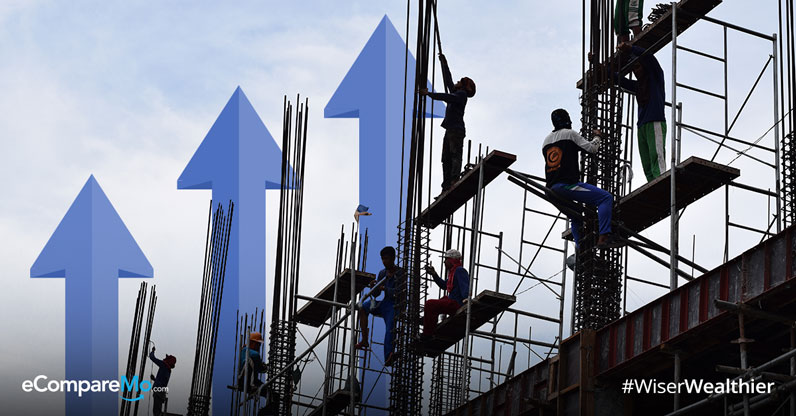 "Upon effectivity of Wage Order No. NCR-22, the new minimum wage rates in Metro Manila shall be 500 to 537 across different sectors," Bello said in a report in The Philippine Star.
There is the P25 basic wage increase and an increase in the cost of living allowance (COLA) of P10 .
"In deciding a minimum wage adjustment, the board needs to balance the needs of workers and their families with the capacity of enterprises to pay the additional labor costs without impairing business especially its capacity to continuously generate jobs," Bello said.
Wage hike not limited to Metro Manila or private sector
It's not only in Metro Manila though. There were also wage hikes in Cagayan Valley, from P320 to P360 in different business sectors. The MIMAROPA minimum wage got an increase too, from P283 to P320 in different industries .
Region 3 Central Luzon already had their wage increases earlier in the year. The provinces of Bataan, Nueva Ecija, Pampanga, Bulacan, Zambales, and Tarlac had been adjusted to an additional of P20 per day  across all sectors.
Under Wage Order No. RBIII-21, there will also be an increase to P400 from the old P380 minimum salary for non-agriculture workers . In the Province of Aurora, there's a P10 increase across all industries, from P329 to P349 specific to non-agriculture workers.
(Read: Here's A List of Mandatory Employee Benefits In The Philippines)
Wage hike inadequate?
How this will affect minimum wage earners during the time of inflation is yet to be seen, but the likes of the Metro Manila Wage Board find the wage increase inadequate.
According to Regional Tripartite Wages and Productivity Board-National Capital Region (RTWPB-NCR) worker's representative Angelita D. Señorin, "the P25 increase and integration of P10 COLA is far from an inclusive increase, given the 'amazing' real economic growth. Even as productivity has grown, there has been no real wage increase."
She added: "I dissent to the wage order. Our government and employer partners are partners only in words."
What do you think of the minimum wage increase? Tell us your thoughts in the comments.