Lower Water Bills For Manila Water Customers? Minimum Charge Waived In April, Rebate Offered In June
2 min read
Manila Water customers have been experiencing water shortages and interruptions since March. While the water service provider is still struggling to provide uninterrupted water service, customers will have some relief in the form of lower water bills.
According to Metropolitan Waterworks and Sewerage System (MWSS) chief regulator Patrick Ty, Manila Water will be giving rebates to their customers this June.
Around 140,000 Manila Water customers who were identified as severely affected by water service interruption will get a P2,197.94 rebate. Other Manila Water customers who were affected but not "severely" are entitled to a 10-cubic meter rebate of P153.93.
Severely affected customers are those who had seven days with no water for 24 hours from the period of March 6 to March 31.
Minimum Charge Waived In April
Manila Water announced earlier, on March 26, that they would waive the minimum charge for all of its 1.2 million customers.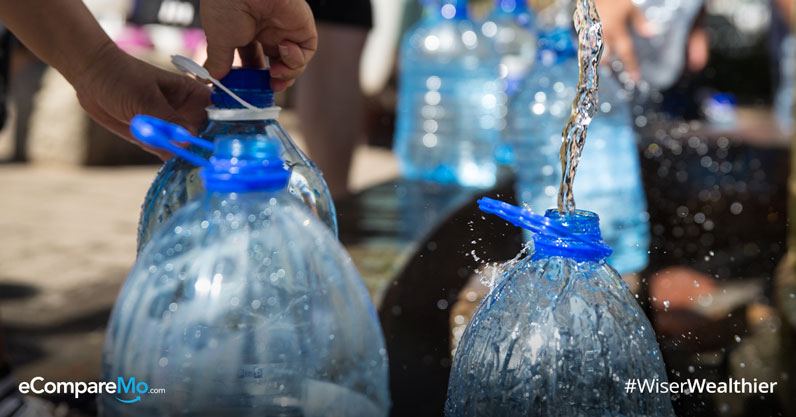 As Manila Water President Ferdinand dela Cruz explained during a media briefing, Manila Water customers are automatically charged for 10 cubic meters of water a month. This minimum charge is applied regardless of actual consumption.
The waiving of the minimum charge amounted to about P76 in savings for lifeline residential cutomers and about P656 a month for industrial customers. This was to be reflected in the customers' April water bill.
For "severely affected" customers, the April bill was to be fully waived. Dela Cruz identified "severely affected" customers as those who were without water for at least seven days, regardless of whether these days were consecutive or not.
"We are doing this to help ease the inconvenience that we caused our customers," said Dela Cruz.
(Read: Manila Water Service Interruption: 5 Ways To Reduce Water Use (And Lower Your Bill))
Aside from complaints from their customers due to constant interruptions in service, Manila Water is also in trouble with the Metropolitan Waterworks and Sewerage System (MWSS). The MWSS has said that Manila Water's inability to provide water service to their customers is a violation of their concessionary agreement with the government agency.
According to the MWSS, Manila Waters still faced penalties due to violations of their concessionary agreement.
"They are aware that there are violations of the concessionary agreement that they are going to face," said MWSS Administrator Reynaldo Velasco.
Velasco elaborated that Manila Water's waiving of the minimum charge was voluntary and will not affect the MWSS's decision to examine Manila Water's concessionary agreement.