Know The Penalties That Await Violators Of The Anti-Distracted Driving Act
3 min read
It's tempting to pull out your mobile phone, especially when you're stuck in the middle of a nightmarish traffic jam, just to pass the time. While it may make sense to check your Facebook newsfeed or tweak your Spotify playlist while behind the wheel, this may not be possible in the coming days–at least without getting caught .
According to reports, the Anti-Distracted Driving Act, or RA 10913, will finally be implemented on May 18, 2017. Any driver caught using a mobile handheld device will have to pay a corresponding fine. Learn more about it here.
No more distracted driving
In July 2016, a bill that aims to impose harsh penalties on drivers who are using their mobile phones and other gadgets while driving a vehicle was reportedly signed into a law, after former President Benigno Aquino III failed to sign it into law days before his term officially ended.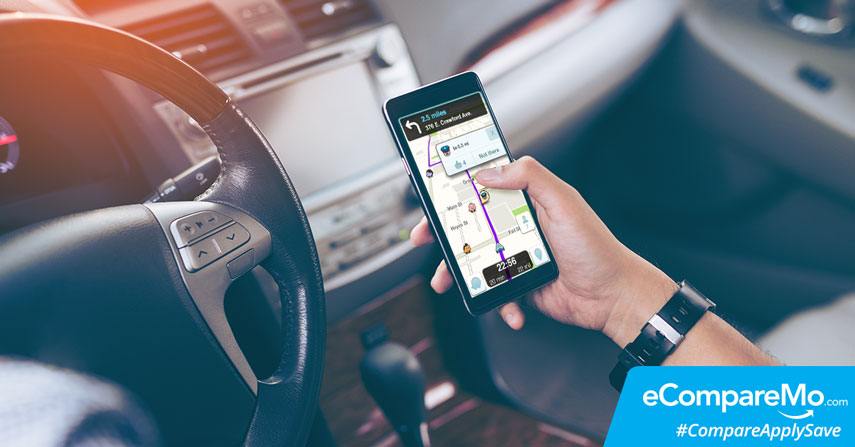 According to the said law, the government can penalize drivers who are engaged in distractions while they are behind the wheel, regardless of whether they are driving or even if they're stopped because of a red traffic light.
The new Republic Act defines distracted driving as "using a mobile communications device to write, send, or read a text-based communication or to make or receive calls" as well as "using an electronic entertainment or computing device to play games, watch movies, surf the Internet, compose messages, read e-books, perform calculations, and other similar acts."
Violators who are caught tweaking their gadgets while driving have to brace themselves for expensive penalties:
• First offense: P5,000
• Second offense: P10,000
• Third offense: P15,000 and suspension of driver's license for 3 months
• Fourth and final offense: P20,000 and revocation of driver's license
Aside from these penalties, stiffer fines await violators who drive public utility vehicles, school services, and common carriers of dangerous chemicals like gasoline, liquid nitrogen, and others similar liquids. In addition, people who are fiddling with their phones within the 50-meter radius of school are also up for higher penalties. Both cases have to pay P30,000 and suspension of driver's license for three months.
While the use of smartphones and other gadgets that can distract the driver is prohibited, the law added some exceptions where the use of phones while driving is permissible. For instance, using your phone for contacting authorities during an emergency is of course permitted.
Aside from emergency services using their electronic devices while driving, another exemption on the law is the use of hands-free devices such as speakerphones, Bluetooth headsets, and earphones while driving. If you're wondering if you can use navigation apps like Waze or Google Maps, Unbox.ph said using them "should be safe to use so long as you, again, have your hands in the 10 and 2 position while driving."
A growing problem
Despite the sluggish traffic becoming an excuse for many to pull out their phones to entertain themselves, car accidents due to distracted driving have become a growing epidemic not just in the country but also worldwide.
According to a report by the World Health Organization (WHO), mortality due to road accidents has become the fifth leading cause of death worldwide, especially among young people. While the most common factors like excessive speeding, driving under the influence, and the total disregard for traffic laws are well documented, distracted driving is still often overlooked by policymakers around the world.
"Distraction in traffic is another risk and is becoming an increasing concern among policy-makers. Most research and attention in this area relates to driver distraction, largely because of drivers' increasing use of mobile phones and other technologies," the WHO report noted.
"Its contribution to risky driver behavior and road traffic crashes is not very well known, even in countries with a good road safety record," it furthered.
With the Anti-Distracted Driving Act, the government can prevent casualties due to use of gadgets while driving and at the same time find a correlation between the expected reduced number of accidents and the implementation of the said law. This, in turn, will help in creating more substantial data to show that the use of smartphones and other sources of distraction can increase the risk of accidents.
What can you say about the Anti-Distracted Driving Act? Share your thoughts in the comments.