Is The Philippines Ready For A Four-Day Workweek?
4 min read
This week, the House Committee on Labor and Employment gave the Four-Day Workweek Bill the green light.
The bill, also known as House Bill 5068, aims to reduce the number of working days from five to four. It was authored by Baguio Representative Mark Go.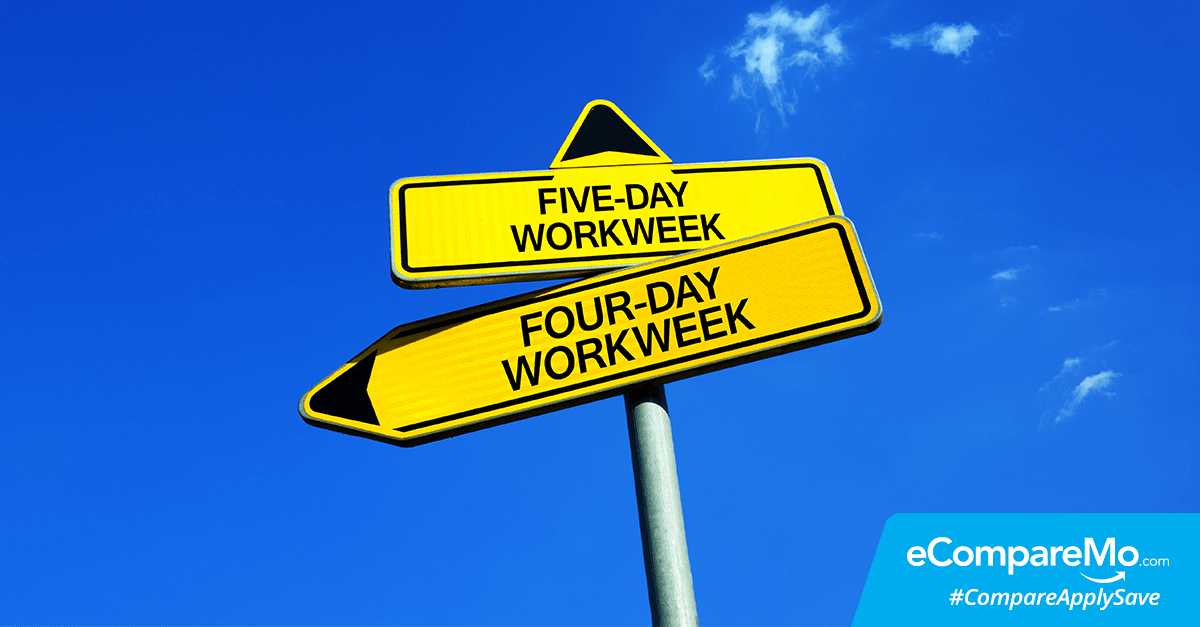 It's too early to celebrate, though, as it will take some time before the bill reaches the President's table. That is, if it survives three readings from both Houses.
How will the proposal affect the workers, companies, and even the entire country? And what are the advantages and disadvantages of this system?
A win-win for the country
House Bill 5086 will compress the required working hours, which run from 40 to 48 hours per week, to four days.
"It will give employers and employees flexibility in fixing hours of work compatible with business requirements and the employees' need for balanced work-life," Go said in a statement.
"This proposed measure seeks to institutionalize the compressed work week scheme as it proves to promote competitiveness, efficiency, and productivity in businesses and industries," he added.
However, the congressman clarified that the scheme will not be mandatory, since companies will have to take into consideration their employees' work schedules against their business requirements.
Under the shorter workweek scheme, employees will enjoy flexibility and productivity and provide a better work-life balance with longer weekends.
Thing is, workers will have to render 12 hours a day for four days, with a total of 48 hours a week.
Overtime pay
Those who opt out of the new work hours policy will retain the eight-hour workday with succeeding hours rendered considered as overtime.
Overtime pay will only be granted if the person works beyond 12 hours a day. For eight-hour daily drones, the rules stay the same.
"If they decide to go on a four-day workweek, they have to work 12 hours a day. They will only be paid overtime when they exceed 48 hours a week," Go said.
An earlier attempt at pushing the scheme happened back in 2015 when Quezon City Representative Winston Castelo proposed the same amount days rendered as a solution to the country's worsening traffic situation.
Attempt to fix a broken system
The Philippines isn't the only country looking into reducing the number of work days. Last March, Australian Greens leader Richard Di Natale called for a national debate in introducing shorter work week to Australians.
According to the senator, one out of four Australians want to work less, hoping they could spend more time with their families.
Aside from a four-day workweek, Di Natale is also open to a six-hour workday, a method that has been tried in places like Sweden.
Last February, the Scandinavian country conducted a test drive of the six-hour working period in different sectors to measure its effectiveness.
While the government admitted that it's not possible to implement the scheme in all sectors, those who were subjected to shorter work hours exhibited positive results such as fewer sick leaves, improved health among employees, and productivity boost by organizing 85 percent more activities for their patients.
Shorter work hours have been documented to be beneficial to workers. A report by the Harvard Business Review suggests that there is no conclusive evidence between the duration of working hours and quality of performance.
"There's a large body of research that suggests that regardless of our reasons for working long hours, overwork does not help us," the report found out. "For starters, it doesn't seem to result in more output."
The report found that managers could not see any discrepancies between employees who actually worked 80 hours a week and those who just pretended to.
"While managers did penalize employees who were transparent about working less, Reid was not able to find any evidence that those employees actually accomplished less, or any sign that the overworking employees accomplished more," it said.
Despite the infancy of new work schemes such as this, a lot of researchers have been advocating this setup not just for the employees but for the employers as well, citing a symbiotic gain between the two.
Journalist and digital media consultant John Boitnott revealed that more companies in the United States are starting to offer this to their workforce.
"In recent years, many businesses have begun to offer employees shorter workweeks," Boitnott wrote. "At 43 percent of companies, some or all employees are given the option to work four days a week. While the practice is still pretty new, many have found that it's beneficial, not just for employees, but for their companies as well."
However, not everyone is sold with the idea of work being crammed in a longer day yet shorter week.
Dr. Allard Dembe of Ohio State University argued that compressing more work in a single day can also lead to faster fatigue despite the promise of longer weekends.
"A four-day week causes workers to squeeze more hours than usual into a day. For workers who are already prone to overwork, the additional burden of compressing five days into four could literally break the camel's—or worker's—back," Dembe wrote.
Will this proposed scheme, once it becomes a law, be beneficial to all parties in the Philippines?
Maybe it's time for employers to explore options that will allow their workers to become more efficient—without having their time by the chokehold. We may be in for a surprise.
Share your thoughts in the comments.