#GoalGetter: How Jinri Park Made The Leap From Showbiz To Being The CEO Of Mobile App Wagtales
5 min read
Editor's note: eCompareMo's #GoalGetter series features successful young individuals in their chosen fields. More than sharing their stories, it aims to inspire everyone to pursue their own dreams by getting to know their journey and insights on what it really takes to live a fulfilling life.
---
The public has been a witness to Jinri Park's rise to fame. From gracing the covers of magazines to her five-year stint as a Monster Radio RX 93.1 DJ, to her grand appearance on TV, she quickly hit off with Filipinos and charmed us with her undeniable Korean appeal.
Lately, Jinri has also been making the headlines after finishing with a gold medal at the International Brazilian Jiu-jitsu Federation Open.
But there's another side of Jinri people that's yet to unfurl: her passion for the welfare of dogs and newfound venture in the startup industry.
Born out a simple question was Wagtales, a mobile app that serves as a one-stop hub for dog owners and lovers alike.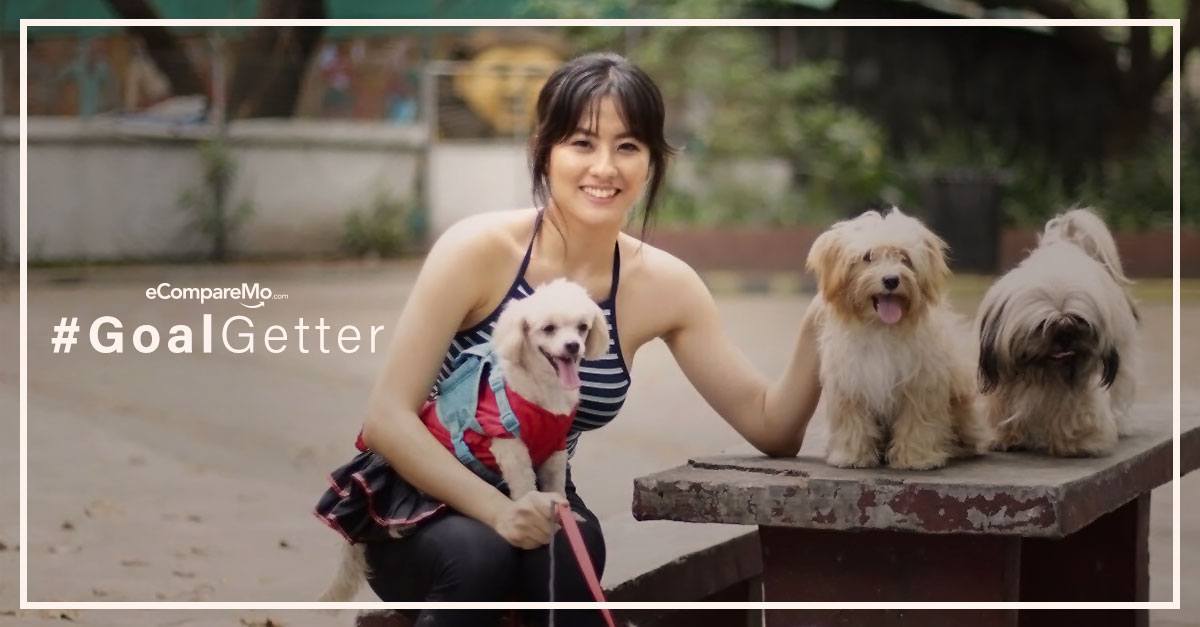 "I was once a dog owner. My dog passed away, and that's also one of the reasons I started the app because I was questioning if my dog was happy," Jinri shares. "Not a lot of people think about that. For me, it was a wake-up call."
While it seems like a quantum leap from the entertainment industry, her latest venture was a collaborative effort between her as the CEO and local developers LEENtech Systems.
Some of the awesome features packed in Wagtales are locations of vets, grooming shops, pet shops, and training schools.
In addition to this, Wagtales will also help you find a playmate for your dogs, get information about your pooch's breed, and even lets you post lost-and-found notices.
Jinri and her colleagues also teamed up with the Philippine Animal Welfare Society, Compassion and Responsibility for Animals, and the Philippine Animal Rescue Team to find adoptable dogs new homes.
eCompareMo sat down with her to hear more about the CEO life, and how she manages to squeeze seemingly all of her life goals into her busy schedule.
How long have you been working on Wagtales?
In the beginning, it just started with the question, "Why don't we have an app for dogs?" There's Tinder for people, why is there nothing like Tinder for dogs? That was my first thought.
How deep is your involvement in the creation of the app?
I'm not involved with anything technical, but all the ideas in the app are mine. I'm basically the mind behind the app. My partner is the owner of the tech that made this app so it kind of works out.
So Wagtales made its official launch not long ago. How was it?
Right before the launch, it was just hell for me because I was always a talent for an event. I was never an organizer. I've never done this in my life. I've never even had my own company. It was really hard, even from the get-go—like trying to get investors, the financial side of it—I had a very big problem with that. Good thing I had good mentors and good partners to guide me.
How did your entertainment career help you in making Wagtales happen?
Honestly, I think it (entertainment industry) helped me a lot because people know me as Jinri from TV or whatever media, they feel like they can trust me. I got invested pretty fast. My friends in showbiz helped me promote the app. I get them to video for free, ask them to do favors for free because of that connection.
How do you juggle your responsibilities with Wagtales, the entertainment industry, and jiu-jitsu?
It's not easy since I don't have just one job. Sometimes, I have to be a model, actress, CEO, jiu-jitsu athlete. There's so much going on, even within the company. Although I have two employees, I'm basically doing everything for the company. It's definitely hard but I also feel very blessed because not a lot of people in this industry get the opportunity to get their own company.
What were the preparations did you undertake when you pitched Wagtales to the investors?
First of all, I had to come up with a solid pitch—and I've never pitched in my whole life. I took up a short course because one of my partners is also a professor at the Asian Institute of Management. I took that class last year and I learned the basics on how to pitch.

How quick did you get a backer for Wagtales?
My partner rounded up some of the investors. He looked for people who are interested to invest in startups and sets up a day where they're all in one place. On my first pitch, I already got an investor so I was very happy about that.
With all the good things happening to you, how different are you from the Jinri Park people knew and loved?
I think it's the same person. That's how I became a jiu-jitsu champion and CEO because I am the same person. I'm very determined and very driven. If I see a goal, I will get it. I'm very happy where I am now because I achieved all the things I wanted to achieve.
How do you manage your finances?
I don't manage it—that's how I manage it. I just save as much as I can. I don't spend on anything, like I don't go shopping. What I do spend now is just food, gas maybe. That's it. I don't spend on a lot. I don't know if that's considered managing finances but I just don't spend on unnecessary things.
What's your productivity secret in accomplishing a lot of things even with your hectic schedule?
It's not about spending a lot of time about something. I do what I'm best at and I focus on that and build my strength on that. With Wagtales, if I have breaks during taping since I'm not going to be shooting the whole day. I call clients, my employees, I get things done, I do my work. I think it's about focusing and doing the right amount of determination in what you do.
How does Jinri Park—actress, model, CEO—relax?
My kind of relaxation is jiu-jitsu because that's where I release all my stress and anger and release it on someone else.
What are your long-term plans with Wagtales?
Probably end of this year or early next year, we're going to Silicon Valley to pitch it to some investors. We really want to have a good number of users before the so that's what we're trying to do right now. We'll do it before we pitch it to the big boys in the Silicon Valley.