Investment Dos and Don'ts For Overseas Filipino Workers
5 min read
There has been a constant demand for overseas Filipino workers somewhere in the world. Despite some setbacks, such as the repatriation of workers from Saudi Arabia not long ago, the country's overseas workforce still proves to be one of our strongest suits.
"In the Philippines, the steady stream of remittances has played a vital role in the economy—reversing the boom-and-bust cycle of the last decade," Finance undersecretary Gil Beltran said during the Inclusive Development and Migration Forum in 2015. "It led to the national savings rate rising above domestic investment rate, and the accumulation of foreign reserves. It strengthened balance of payments and bolstered the country's current account position, enabling to withstand the volatilities of the world economy."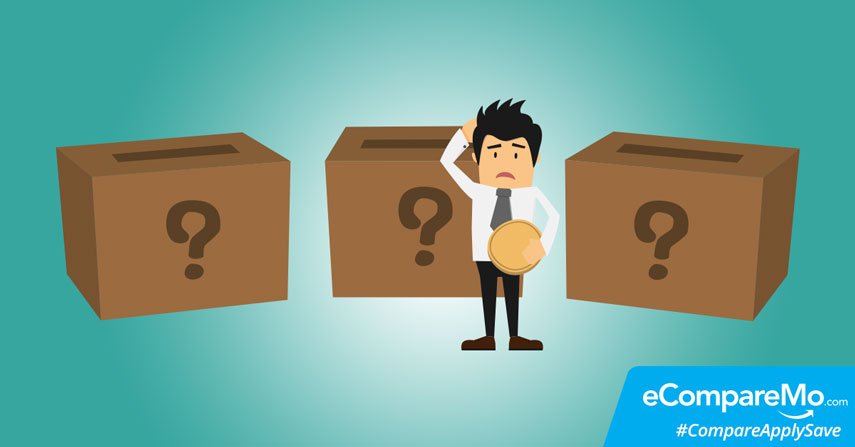 Fortunately, not everyone has to spend thousands of miles away for so long. That's where long-term investment comes in.
For OFWs, investing your hard-earned cash could mean gambling, but that doesn't mean the odds have to be stacked against you.
With enough research, the right advice, and perfect timing, you can make your money grow from a simple capital to an empire with rock-solid foundations.
If you're thinking of finally hanging up your hat and start settling back home, here are some of the best investment vehicles for OFWs.
Do: Venture in the real estate industry
Having a home to call your own is one of the biggest motivations for Filipinos to wager overseas. But more than being a homeowner, you should strive to invest in a property that yields money.
The residential real estate price index in the country is on a steady rise, with properties in NCR climbing 9.7 percent in the first quarter of 2016, and areas outside of NCR rising by 9.4 percent.
Real estate industry authority Global Property Guide concluded that the booming economy in the Philippines creates a strong industry especially for expats renting out properties in the country.
But before you venture into real estate, don't just check the sticker price or the amenities that come with it. Scrutinize the unit's rental yield to know how quickly you can make a profit off your investment. The higher the rental yield, the faster you get your money back.
Do: Start early with your PERA fund
Signed into a law in 2008, the Peso Equity and Retirement Account (PERA) Act allows Filipinos to have a retirement plan that is more lucrative than the government-owned social security pension.
PERA unlocks a wide range of financial instruments like stocks, trust funds, bonds, and others that will only pay off during your sunset years. It is accessible to all working Filipinos, but the law made sure that OFWs will get a better deal because of the following:
You can diversify your investments by up to five different products under your account.
OFWs can contribute up to P200,000 per person, as opposed to the only P100,000 for local workers. In addition, if your spouse is also an OFW, you can have a maximum limit of up to P400,000.
PERA offers five-percent income tax credit to account holders, which can be used for any tax payable to the government.
When you reach the age of 55, you can withdraw the money from your account, tax-free.
Should you need the money for hospitalization and/or disability before you reach 55, you can withdraw your money from your account without incurring any penalties.
Currently, only BPI and BDO are the ones authorized by the government to offer PERA to the public.
Do: Start a business
The government is setting up a good climate for small and medium enterprises to thrive in the coming years. According to President Rodrigo Duterte's state of the nation address last year, the government will ramp up its efforts to support SMEs, which compose 99.6 percent of businesses in the Philippines.
To kick off one of the entrepreneurial programs by the government for OFWs, the Department of Labor and Employment's national Reintegration Center for OFWs teamed up with the Association of Filipino Franchisers Inc. to come up with an "investment menu" that's more accessible for overseas workers.
Some of the companies that are easier to get due to the said partnership include names such as Lots A Pizza, Aquabest, EC Gas, Ferinos Bibingka, Seaoil, Reyes Barbecue, among others. You may secure your capital by applying for an OFW Loan online, available for sea-based and land-based workers.
Pro tip: Hungry for more franchise options? The Philippine Franchise Association (PFA) has an alpha list of brands that are open for franchising. Check out our article on the biggest franchises in the Philippines and their fees.
Don't: Put all your money in these "investments"
If there are a sound investment that is worth your money, there also are others that are, well, not as lucrative as they seem. Unfortunately, not everyone is aware of this.
If you want to retire early, you may want to steer clear of the following:
Vintage cars
"The only valid reason to buy a vintage car is you sincerely love the car," said Manila Sports Car Club associate Andy Sta. Maria in an interview with GMA News Online. They're harder to move and may prevent you from liquidating your asset when you need it the most.
Jewelry
Like vintage cars, your precious gems like diamonds and emeralds are also difficult to move, especially that the demand for such luxury items is not that stable. You can use the money to for more lucrative ventures instead.
Savings account
The government never ceased to remind the public to put their money in the bank—and for good reason. However, letting your money sleep in a savings account is a terrible way to prepare for retirement. The 0.250-percent per annum interest rate will not make you sufficient money for your golden years.
Overseas jobs are not forever; at some point, everyone has to go home. However, it's never too early to think about your retirement. Make your money come to life by investing as early as now so you can come back home the soonest and spend some time in what matters more: family.