Inspirational Quotes From Extraordinary Women Around The World
3 min read
Mother, sister, daughter, friend—this month of March, we celebrate the important role of women in our lives and society in general. In the Philippines, the rights of women continue to further advance with new policies as well as a broadening worldview. For instance, the Senate unanimously approved the Expanded Maternity Leave Act, granting working mothers with 60 more days (a total of 120 days) of paid maternity leave.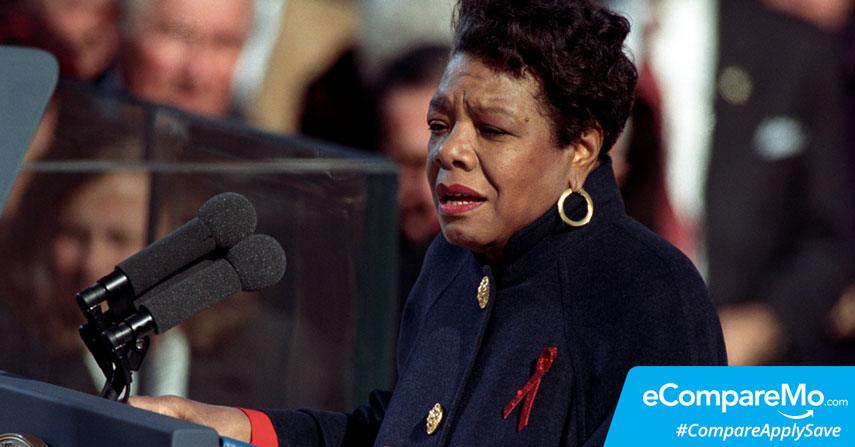 This National Women's Month Celebration, we collected some of the most inspiring quotes from influential women from all around the world. Celebrate the month with these words that will make you say, in Maya Angelou's words, "I'm a woman, phenomenally."
"Pretty women wonder where my secret lies.
I'm not cute or built to suit a fashion model's size
But when I start to tell them,
They think I'm telling lies.
I say,
It's in the reach of my arms
The span of my hips,
The stride of my step,
The curl of my lips.
I'm a woman
Phenomenally.
Phenomenal woman,
That's me."

– Maya Angelou
When Maya Angelou passed away in 2014, the whole world mourned for the void left by a phenomenal woman. Breaking the barriers of race, gender, and politics, she published numerous books that empowered those who felt disenfranchised. The quote, which was lifted from her 1995 book Phenomenal Woman: Four Poems Celebrating Women, is something worth reading this month.
"If you want a speech made you should ask a man, but if you want something done you should ask a woman."

– Margaret Thatcher
More than 20 years after her controversy-ridden leadership, both supporters and detractors still debate about the policies and actions of the Iron Lady. Thatcher rose to power in 1979 and led the United Kingdom during one of its most turbulent times. In 2011, her life became the subject of the film The Iron Lady, with Meryl Streep playing the eponymous character.
"I do not wish women to have power over men; but over themselves."

– Mary Wollstonecraft
Dubbed as one of the progenitors of women's rights, Mary Wollstonecraft became one of the earliest voices of fighting for gender equality. In 1792, she published A Vindication of the Rights of Woman, a treatise that argues for equal opportunities for women. At a time when women's roles were confined to mostly satellite roles to men, Wollstonecraft's ideas were considered revolutionary.
"At the end of the day, it's not about equal rights, it's about how we think. We need to reshape our own perception of how we view ourselves. We have to step up as women and take the lead."

– Beyoncé Knowles
Using her superstardom to inspire millions of women around the world—including the likes of Adele who delivered a heartfelt speech to her Queen during the recent Grammys—Beyoncé has gone beyond performing chart-toppers. She has now become an aspiration of what women can do. Now put your hands up!
"In societies where men are truly confident of their own worth, women are not merely tolerated but valued."

– Aung San Suu Kyi
Imprisoned and placed under house arrest for defying those who are hungry for power, Aung San Suu Kyi won not just the hearts of Burmese people but also the women of the world who stand up against injustice and tyranny. Currently the leader of Myanmar, "Daw Suu" has become one of the most powerful women in the world.
"I have the right to speak up. Even if they come to kill me, I will tell them what they are trying to do is wrong, that education is our basic right."

– Malala Yousafzai
A Nobel Prize laureate at the age of 17, Yousafzai rose to international prominence when she was injured by Talibans who were against the progressive changes she clamored. She survived the assassination attempt, which caused a chain reaction that led to petitions for Pakistan to become more protective of women's rights.
"In life, it's not a question of gender but it's a question of proving yourself and not expecting special treatment because you are a woman. If you want to be respected, compete equally and you'll be okay."

– Olivia Limpe-Aw
Her predecessors at Destileria Limtuaco, the oldest distillery in the Philippines, were both men. However, this didn't stop Limpe-Aw from heading the company and introducing their drinks to a whole new audience. In an industry dominated by men, the only way for a woman to shine is to compete at a level playing field and expect no pampering. What she did exactly.