With typhoons and flood becoming a common occurrence in the country, the best defense we can set up is saving for rainy days.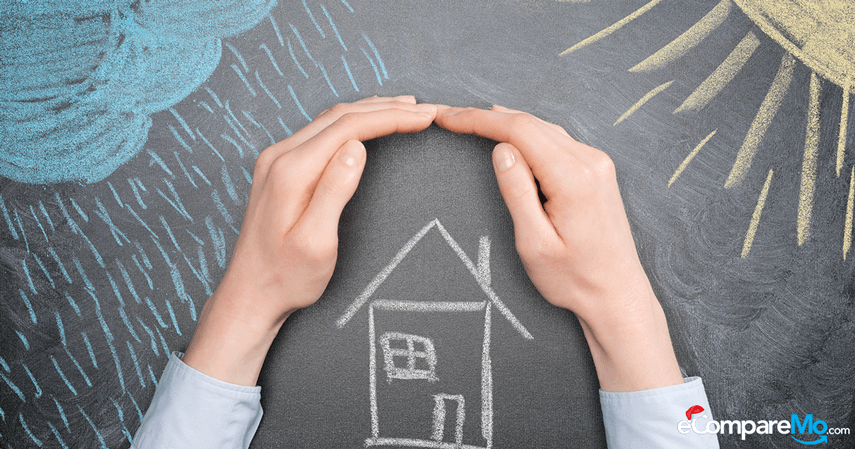 Let's face it: not everyone can prepare for the rainy days and create a savings account that will come in handy when calamities such as storms, flooding, and earthquake strike. Every year, calamities wreak havoc to some parts of the country, leaving other Filipinos swimming in neck-deep floodwater. In case you need to make a loan for home repairs and other restoration purposes due to calamities, a calamity loan is there for you.
What is calamity loan?
A calamity loan is a loan type specially designed for rehabilitation purposes if a person suffers from loss of property due to natural disasters. In the Philippines, government employees and private-sector employees can apply for calamity loan at the Government Service Insurance System (GSIS) and the Social Security System (SSS), respectively, and the Home Development Mutual Fund (Pag-IBIG Fund) for both parties.
Who are eligible to avail of calamity loans?
For the three government agencies, the person applying for calamity loan must live in an area placed under a state of calamity by the local government or the National Disaster Risk Reduction and Management Council (NDRRMC). However, there are differences when it comes to the specifics of eligibility.
For SSS members
Social Security System members can easily apply for calamity loan, offering flexible terms of payment and low interest to potential borrowers who were devastated by calamities. However, keep in mind that SSS only opens calamity loans after calamities. Here are the requirements for SSS calamity loan packages:
• Must be 60 years old or below.
• Must have made a minimum contribution of 24 months.
• Must have made three months' worth of contribution immediately prior to the application.
For GSIS members
Government employees can easily borrow funds from the Government Service Insurance System in case of calamity. While members can specify the amount they can borrow according to their contributions, GSIS only offers fixed interest rate at 6 percent and payment term of up to three years. The following listed are the requirements needed for calamity loan application:
• A bona fide resident or employee of the government office within the declared calamity area. To prove the residence of a person within the calamity area, one must get certification from either the local government unit or the NDRRMC.
• Currently in active service of the government and must not be on leave of absence without pay due to suspensions or other reprimands due to pending criminal or administrative charges.
• Has no backlog in payment of mandatory social insurance contributions.
• Has no loan that has been declared in default.
For Pag-IBIG members
For both government and private employees, the Home Development Mutual Funds (more commonly known as Pag-IBIG Fund) can apply for calamity loan from the agency for emergency purposes. With Pag-IBIG Fund, members can borrow up to 80 percent of their Total Accumulated Value at 5.95 percent per annum. Among the requirements for Pag-IBIG Fund members are the following:
• Has made at least 24 monthly contributions.
• Has been an active member with at least 5 months' worth of contribution prior to application of loan.
What are the benefits of getting calamity loan?
Generally, the main purpose of calamity loan is to provide financial assistance to individuals ravaged by disasters. While the loaned amount is the main purpose of calamity loans, there are other perks of getting one such as:
• Waiver of contributions for at least 3 months. When a member avails of calamity loan, his contributions to the government agency where he borrowed money will temporarily waive his payments for at least 3 months, depending on the gravity of the damage the member suffered. This can provide temporary financial relief to calamity-struck members at least for quite some time.
• Low-interest rate at up to 6 percent per annum. Unlike banks that charge higher interest rates, government agencies can only impose low-interest rates to calamity loans. Other than these institutions being non-profit, low interests also give members the chance to pay their debt in the shortest period possible.
• Maximum of three years to pay on a monthly basis. To make the payment loans much easier, these agencies offer payment terms for up to 36 months. In their perspective, three years is enough for a person to recover after the calamity and pay his dues to the agencies.
How to apply for calamity loans?
To apply for calamity loan, the most common requirements are the following documents:
• Duly accomplished application form. Calamity loan forms are available from their satellite offices or respective websites.
• Two government-issued IDs.
• Proof of income such as monthly payslip, BIR form 2316, and other documents that will prove income and employment.
• Proof of damage caused by the calamity
o For Pag-IBIG members, you can download the Declaration of Being Affected by Calamity form from their website.
o For other agencies, you can get certifications from the local government or the NDRRMC.
What if I'm not eligible for calamity loan from any of the said agencies?
Unfortunately, there may be instances that your calamity application will be denied because of certain factors such as missed payments or existing loans. While this may entirely shoot down your chance to avail of a loan from the government, there are other loan options you can avail of to help you financially in times of distress.
Personal loan, which is offered by most banks, is your next best option because it does not require collateral and easier to avail than other loan types. Meanwhile, homeowners can apply for a housing loan to rehabilitate their houses. However, banks require a form of collateral for home loans, which means that you have to use your house to ensure payment of the debt from lending institutions.
With typhoons and flood becoming a common occurrence in the country, the best defense we can set up is saving for rainy days. While calamity loans from different institutions are there, being proactive in preparing for the worst is still the best thing we can do to protect ourselves from financial loss due to disasters.
About the author
---