Bank Comparison: The Search For The Best Time Deposit In The Philippines
4 min read
If you are looking for a way to save money while earning through a high interest rate, you might want to look into a time deposit.
When you put your money in a time deposit account, you should only withdraw it at a set date known as the maturity date. Why would you want to do that? Well because a time deposit has a higher interest rate than a savings account. So, by not touching your money, you let it earn for you.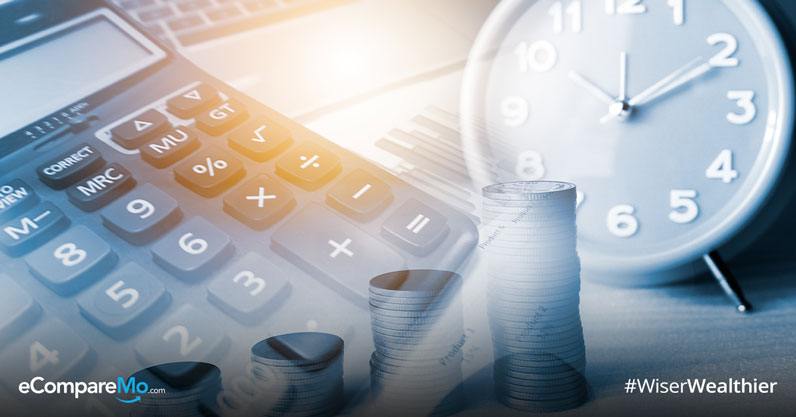 What is a Time Deposit?
A time deposit is a type of bank account which earns interest over a fixed term or period. You won't be able to withdraw the funds not until the maturity date, depending on the tenure of the account that you chose.
The tenure for time deposits usually range from 1 month to 5 years but it depends on the bank. If you happen to decide to terminate your account prior maturity date, certain penalty fees may apply.
You may also decide not to take the funds out on the maturity date and have it roll over to the next term.
As we mentioned, time deposits earn higher interest rates compared to savings and checking accounts. Time deposits aren't as risky as investing in stocks or property and is considered one of the safest methods of investing.
The reason time deposits offer higher interest rates is because the funds are being held at a specific time which allows financial institutions to use the deposited funds and reinvest them for higher returns before the term matures.
(Read: Best Savings Accounts In The Philippines 2019)
How to open a time deposit?
The first step is, to choose your preferred bank where you want to open a time deposit account.
Before making your final decision make sure to check the terms and conditions and available options like maturity dates and interest rates. Also, make sure that you have your initial deposit amount. This will also vary according to the banks.
Finally, make sure that you can provide all the required identifying documents. Some banks are requiring for a proof of address while some will only require you to submit 2 valid government IDs and a 1×1 photo with white background. Fill out an application form and submit to the bank officer.
(Read: An Easy Guide To Understanding Credit Scoring In The Philippines)
How to compute time deposit interest rates
Many banks have time deposit calculators to make it easier for you to do the math. But, just in case, we are going to walk you through a basic sample computation of time deposit interest rates.
Take note you're your interest rate will depend on the length of time before the maturity date choose. You should also ask about the penalties and charges that you face if you withdraw the amount prior to your maturity date.
Also, you won't be getting the whole amount of your interest rates because this is also subject to withholding tax. This is the usual misconception of people who are investing their money on time deposits.
Now, let's assume you have P100,000 to deposit in a time deposit account, that would earn 2% annually.
In this example, we will choose a one-year maturity date and you need to withdraw the money for emergency after 60 days
Get the principal amount (100,000) and multiply this with the 2% interest rate. (100,000 x 2% = P2,000)
Obtain the total number of days and divide it by 365 days (60 ÷ 365 = 0.16). Multiply the total amount of P2,000 from 0.16 (2,000 x 0.16 = P320)
Given the result, multiply it by .80. The interest that you will be getting from your time deposit is subject to a 20% tax. You will only get 80% of the earned interest from your account. (320 x 0.80 = P256)
Adding the total of P256 to the principal amount (100,000) equals the amount you will get from the bank. (P256 + 100,000 = P100, 256.00)
Below are lists of Time Deposits with higher interest rates based on an investment of ₱ 50,000 offered by banks here in the Philippines
1. Maybank Classic Time Deposit
Required minimum investment: P25,000
Features:
Tiered interest rates depending on length of term or amount of placement
Waived documentary stamped tax
The interest credited comes with a certificate of time deposit.
30% withholding tax.
Cash advance of 30%
2. BPI Direct Savings Bank Time Deposit
Required minimum investment: P1,000
Features:
Automatically renew at maturity
Higher rates for 1.13%
Investment returns of P282.50
3. Metrobank Peso Regular Time Deposit
Required minimum investment: P10,000
Features:
Depositors are given a certificate as confirmation of deposit.
Lock in your money for a fixed term to build up your savings. The higher the deposit, the higher the amount of interest that you will get.
(Read: How Your Credit Card Information Is Stolen And What To Do About It)
4. Union Bank Peso Time Deposit
Required minimum investment: P50,000
Features:
Get the placement term of your choice of 30 to 360 days
Time Deposit Certificate will serve as evidence of deposit.
You may choose to close your account before the maturity date.
5. Landbank Regular Peso Time Deposit
Required minimum investment: P1,000
Features:
Minimum of 30 days and a Maximum of 360 days for a term.
Certificate of Time Deposit (CTD)
Documentary Stamp Tax (DST)
To be paid by the depositor upon opening/renewal
6. Chinabank Diamond Savings
Required minimum investment: P50,000
Features:
Per annum, subject to a 20% withholding tax
Option to automatically roll over your principal and interest at the maturity date.
Documentary Stamps Tax (DST) will be shouldered by the Bank if the placement is not withdrawn before the maturity date
PDIC coverage: Maximum deposit insurance for each depositor P500,000
7. PBCOM Regular Time Deposit
Required minimum investment: P1,000
Features:
Interest rate: 3.50%
Estimated payout: P101,200
Certificate of time deposit as proof of ownership
Tenure: 30, 60, 90, 120, 180 to 360 days.
8. EastWest Bank Peso Time Deposit
Required minimum investment: P100,000
Features:
3.375% for placement of P100,000
Tenure of 30, 60, 90, 180, 360 days, up to 5 years
Certificate as evidence of the time deposit.