How to Sell Your Stuff Effectively on Social Media
4 min read
Due to the ongoing pandemic and its effects on our economy, there has been an increased activity in the buy-and-sell market, specifically on social media platforms. It has become a viable source of income that some people who lost their jobs have found their second calling by selling their stuff online.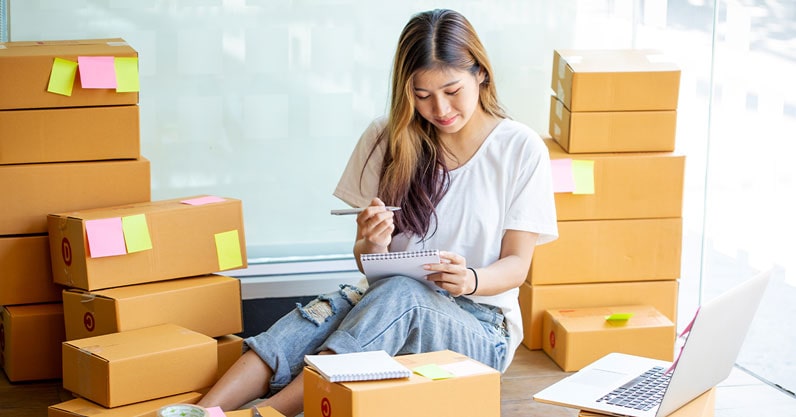 And it's not a surprise how effective it is to sell on social media. Facebook has introduced an update on their platform called a marketplace a few years ago, even before the pandemic hit. With millions of users spending more than six hours on the app on average, they believe that a virtual marketplace within their ecosystem is a huge, value-added bonus for users to make a quick buck or find a good buy on the app. In the past few months, I've successfully sold my pre-loved belongings such as a guitar, a 5.1 surround speaker, and earphones.
So if you're interested to supplement your income or maybe even replace your main source with a buy-and-sell business on social media, let us share with you a few proven tactics that will help you set up.
#1 – It's all in the name.
If you're familiar with branding, you know that a name that communicates your products well is a huge factor when it comes to sales. So naming your product listing is one of the key things to start off well when it comes to selling your stuff on social media.
Put yourselves in the shoes in the mind of someone looking for the product you're selling. They'll probably use very common terms related to your item when they're looking for it in the marketplace. So don't use too much descriptions, keep it simple and direct to the point.
#2 – Try to answer possible questions on the product description.
Speaking of putting yourselves in the shoes of someone, try to list down possible questions your target consumer will have for the product you're selling. benefits, and features.
One strategy that can help you start is to make an FAQ (frequently-asked questions) based on your items. Once you've done that, list your answers in a descriptive manner on the product description. This will help convince your target market that your product is the exact thing they're looking for. Add dimensions, details,
Refrain from writing "available upon request" or "pm for more details". This just makes you look uninterested and lazy.
#3 – Take good quality photos.
We can't stress this enough: you have to take as many photos at as many angles of your products before you post them on social.
One of the key things missing from online selling is the ability of the consumer to judge the quality of a product. Consumers like to engage all their senses before they convince themselves that it's the right item they're looking for. Since this is lacking in online selling, help your customers out by taking good-quality photos of your items at all angles so they can at least see in totality what they're buying. What we're addressing here is the need to win their trust and these will make your listing trustworthy.
There are a bunch of tutorials for this on YouTube and you don't even need a professional camera: your smartphone will do the job.
#4 – Set a reasonable price.
Take a quick look at the market for your stuff online first and see how others are setting their prices before you determine yours. If you want to sell quick, then don't be afraid to set your price as low as you can without practically making it free. That will also help you get as many inquiries and views on your product listing within the first few days. And that's important. Why?
Because Facebook Marketplace automatically updates their list based on the most recent posts. So if you fail to generate any inquiries on the first few days, your post will likely be stuck and overtaken by new ones.
#5 – Reply quick and early.
Response time is also important in selling effectively online and in social media marketplaces. The faster and earlier you can cater to your inquiries, the better chance you have to convince your customer. Think about it this way, every minute you don't answer inquiries, your potential customer is probably talking to other sellers as well, trying to close a deal with them.
Hopefully these tried-and-tested tips will help you fast-track your online selling business.
By the way, if you're a car owner looking to sell your vehicle for a quick way to get cash on hand fast, you might want to hold first. What if we can show you a way to turn your car into cash without actually selling it?
With GDFI's ORCR sangla collateral loan, you just have to set your car's ORCR as collateral and keep your car while receiving your loan. Get as much as 80% of your vehicle's market value in cash in as fast as 3-4 days!
Interested? You can learn more here. Or click on the button below to see how much you can loan.