How To Score Freebies With Your Credit Card
2 min read
Make your plastic more fantastic with these simple tricks.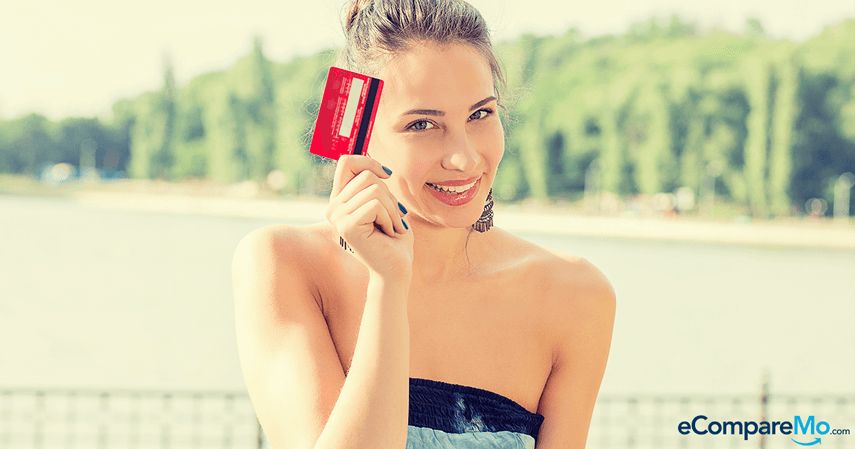 Nothing is free in this world anymore, you might say. Whether you have to spend a certain amount first or go through hoops of dozens of signups, everything that is seemingly free, in the end, comes with a price. Fortunately, there is hope for the cheapskates out there: freebies do exist—and you don't have to do gymnastics to get them. Here's how you can get free stuff simply by using your credit cards.
1. Check the banks for credit card promos.
Banks want you to use your credit card to your heart's content, but this doesn't mean that you have to use it blindly. To maximize the perks the come with being a cardholder, check for credit card promos every now and then. eCompareMo updates its list of credit card promos monthly, so don't forget to check the Promos page for awesome deals and perks that might interest you.
2. Take advantage of your credit card type.
Cashback, travel, platinum, and merchant partnered banks are just some of the most common types of credit cards offered by banks. If you really want to take full advantage of your credit card type, learn about its basic mechanics. Travel hacker Scott Keyes, in an article on Tech Insider, recounted how he uses his stash of 25 different credit cards to earn points, frequent flyer miles, and other benefits that helped him trot the globe for free. He is set to fly 20,000 miles on 21 flights for his upcoming trip, and he didn't have to spend a fortune on it. "It's not necessarily easy or intuitive for beginners," he told Tech Insider. "But the good news is that because if you do a little bit of legwork—learn how to get a few miles and how to use them well—you can start to travel really, really well."
3. Sign up for a new credit card.
If you feel like opening a new account, you might want to look into freebies given by banks to new clients. Banks hand out discounts, freebies, and other perks to new users. Martin Lewis of Money Saving Expert writes: "Once you've decided you're not going to use a card anymore, cancel it. That means actually calling the card company and requesting the account is closed, not just cutting the card up."
4. Spend as little as possible to get rewards.
When you browse through some freebies offered by credit card issuers, you will see promo mechanics detailing how much you should spend first. The real challenge here is to spend the minimum amount to trigger the freebie. Jason of travel hacking blog Zero to Travel warns: "Each card has its own set of rules, so it's important to make sure you plan on how you are going to meet the minimum spend before signing up for your travel rewards credit card."
5. Keep it clean every single time.
It is good to enjoy the freebies and other perks that come with your credit card. However, if you really want to enjoy them at no extra cost, keep your credit card bills to zero and pay them on time. This way, you avoid penalties and high-interest rates that might soon balloon into a credit card debt that's hard to get out of. When you start to pay interest, you are paying extra money—which defeats the whole point of scoring freebies. –Dino Mari Testa