How To Change Your First Name Or Surname In The Philippines
4 min read
Your name is something that's always ahead of you in terms of first impressions, even before people get to meet you.
So, really, what's in a name? Why does it matter and why do other people go through the process of changing their names in the first place?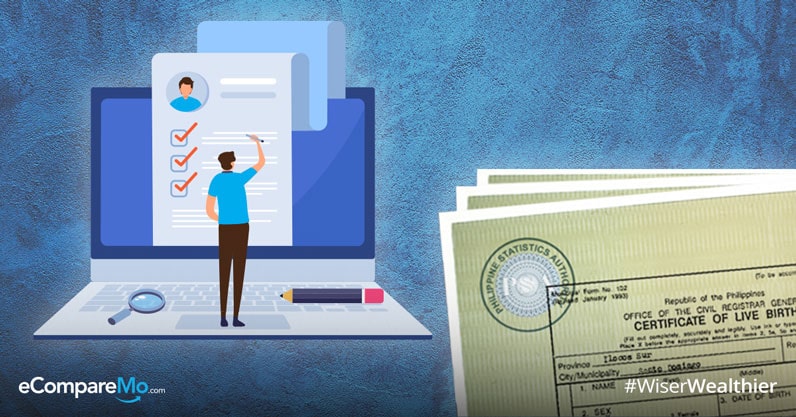 Everyone bears a close relationship with their respective names. And yet, sometimes, one needs to modify or adopt a new name . It can be due to a change in marital status, as a mark of embracing a new and different culture, or simply because one wants a transformation and changing one's name is a part of it.
Some countries follow a common law where it is easy to undergo the process of a name change. In the Philippines, a law exists to make it easier and more convenient to alter your name on government records.
Here's everything that you need to know about the process of changing your name here in the Philippines.
Republic Act No. 9048
According to the Philippine Statistics Authority (PSA), Republic Act No. 9048 authorizes the city or municipal civil registrar or the consul general to correct a clerical or typographical error in an entry and/or change of the first name or nickname in the civil register without the need of a judicial order.
It amends for this purpose Articles 376 and 412 of the Civil Code of the Philippines, which prohibits the change of name or surname of a person, or any correction or change of entry in a civil register without a judicial order.
In a nutshell, RA 9048 allows people to change their names in the national registry for the following reasons :
The person's administrative records show misspelling in his name
The person's current name causes embarrassment or is difficult to spell or pronounce
The person's proposed new name has been consistently in use and is known by that publicly
The change will clear any confusion brought by the current name.
Who may file the petition?
Under Section 3 of RA 9048, it is stated that whether it is for correction of clerical or typographical error, or for a change of first name, the request may be filed by a person of legal age . Such a person must have a direct and personal interest in the correction of the error or in the change of first name in the civil register.
A person is considered of legal age when he/she is 18 years old and above . Thus, a minor, who is less than 18 years of age, cannot by himself/herself file the petition , either for correction of a clerical or typographical error or for a change of his/her first name.
Only the following persons are considered to have a direct and personal interest in the correction of clerical error or change of first name:
Owner of the record that contains the error to be corrected or first name to be changed.
Owner's spouse, children, parents, brothers, sisters, grandparents, guardian, or any other person duly authorized by law or by the owner of the document sought to be corrected.
(Read: Guide To The Most Powerful IDs In The Philippines – And How To Get Them)
What are the supporting documents required?
The petition will not be processed unless the petitioner supports it with the required documents. The supporting documents should be authentic and genuine , otherwise, the petition shall be considered as null and voided, pursuant to Rule 5.8 of Administrative Order No. 1, Series of 2001.
The following supporting documents are acceptable as basic requirements:
a) For correcting a clerical or typographical error in a civil registry document:
Certified true copy of the certificate containing the alleged erroneous entry or entries .
Not less than two public or private documents, upon which the correction shall be based . Examples are:
Baptismal certificate
Bank passbook
Business record
Certificate of land transfer
Civil registry records of ascendants
Driver's license
Employment record
GSIS/SSS record
Insurance
Land titles
Marriage Contract (if applicable)
Medical record (laboratory, dental etc.)
NBI/police clearance
School record (Diploma, Transcript etc.)
Voter's affidavit
Others
Notice and certificate of posting .
Certified machine copy of the official receipt of the filing fee .
Other documents as may be required by the City/Municipal Civil Registrar (C/MCR)
b) For a change of first name:
As in the case of a correction of clerical error, no petition or change of first name shall be accepted unless the petitioner submits the required supporting papers which are as follows:
All the documents required of the petitioner for the correction of clerical error shall also be required of the petitioner for change of first name.
Clearance from authorities such as clearance from employer (if employed), National Bureau of Investigation (NBI clearance), the Philippine National Police (police clearance), and other clearances as may be required by the concerned C/MCR.
Proof of publication . (An affidavit of publication from the publisher and copy of the newspaper clippings should be attached.)