Solo Parent ID: Know Its Benefits And The Application Process
3 min read
Single parents in the Philippines enjoy lots of privileges with their solo parent ID. These benefits include medical assistance, housing assistance, and even livelihood training.
The Solo Parent Welfare Act of 2000 is the government's initiative to extend assistance to parents, both fathers and mothers, who are raising their children single-handedly.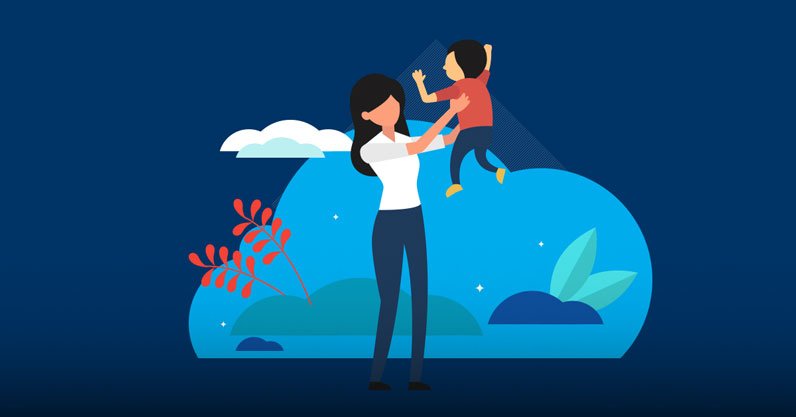 Here are the things you should know about getting a solo parent ID in the Philippines, and the advantages that come with it.
What is a solo parent ID?
The solo parent ID is the only proof of identity accepted by the government offices for you to claim the privileges and benefits exclusive to a single parent.
It's important to note that the validity of the ID—including all the applicable benefits, lasts only for one year. It can be renewed upon its expiry, and securing the card is free.
Who can get a Solo Parent ID?
Qualified solo parents who can get the ID are any of the following:
A woman who gives birth to a child as a result of sexual abuse.
A parent left alone because of annulment, legal separation, spouse's inability to fulfill duties because of demise, mental incapacity, or criminal conviction.
An unmarried parent who keeps his/her children rather than give them up to welfare organizations.
Any family member or any person who assumed the parenthood to an abandoned or orphaned child. Conditions apply.
Benefits you can claim with a solo parent ID
According to RA 8972, single parents have the benefits of flexible schedules for work, seven-day parental leave (for those a year of tenure), and anti-discrimination rights in the workplace.
Solo parents under the poverty threshold according to the criteria of National Economic and Development Authority (NEDA), can receive support from the Department of Social Welfare and Development (DWSD), inclusive of assistance (medical, housing, educational), training (livelihood, parenting, stress management), and some other special projects.
Future amendments are also being studied, which will provide more assistance to single parents, such as discounts on purchases, tuition fees of children, and more hours of leave with pay.
Required documents for a solo parent ID application
These are the documents needed for the ID application of solo parents:
PSA birth certificate/s of your child/children
Certificate of single parent status

This must be duly signed and accomplished. You can get one from the Barangay Captain to prove your status of being a solo parent.

Barangay Certificate or Certificate of Residency

This can be secured from the Barangay Hall. It will be readily issued to recipients who have been residing in their barangay for a minimum of six months.

Recent Income Tax Return or any proof of financial status

This applies to both self-employed and employed single parents. A certification that indicates your income (obtained from Municipal or Barangay Treasurer) may be presented.

Other applicable documents to support your Solo Parenthood

This includes CENOMAR (Certificate of No Marriage), death certificate of spouse, Declaration of Nullity of Marriage, or medical documents proving the spouse's mental incapacity

Solo parent ID application form

You can get the form from the DSWD or any City or Municipal Social Welfare and Development (C/MSWD) where you will apply for the ID.
How to get a solo parent ID
The solo parent ID application process follows these easy steps:
Visit a DSWD branch or C/MSWD office.
Fill out the application form.
Submit the accomplished form and the complete documents (certificates, proofs of income, and certificates of solo parent status)
The processing time of the ID can take up to 30 days. Once your ID is released, you can apply for the relevant benefits.
How do solo parent privileges get terminated?
The Solo Parent Act, including the associated benefits and privileges, will be terminated when the status or circumstance of a registered single parent has changed. For example, the parent gets remarried or has company in fulfilling parenthood duties.
Does the Solo Parent Act apply to those with OFW spouses?
Parents with spouses located overseas are not eligible for this law, except if there are verifiable proofs that the spouse has abandoned the family and neglected their duty.