Get A Free One-Year Subscription To HOOQ With Your New HSBC Credit Card
1 min read
Enjoy a year's worth of free video-on-demand streaming when you get a new HSBC Credit Card.
Starting this August, HSBC is offering new credit card applicants a chance to get a free one-year subscription to streaming service HOOQ.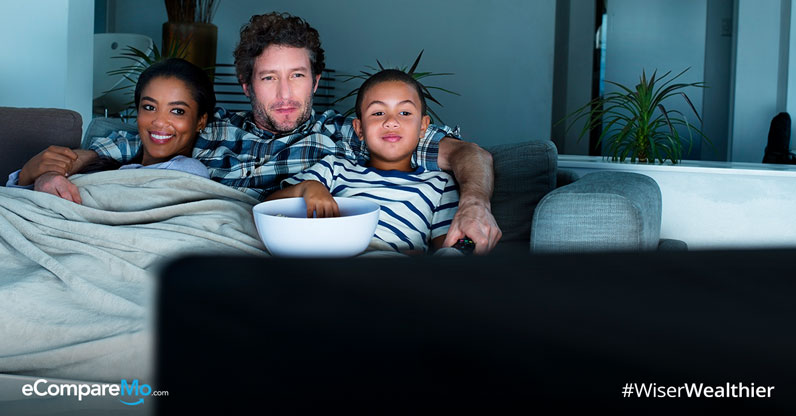 HSBC Credit Card's Free One-Year HOOQ Subscription Digital Acquisition Promotion is open to individuals who apply online for either an HSBC Red Mastercard, Gold Visa, or Platinum Visa credit card.
The application must be made between the promo period of August 1 and October 31, 2018, and should be for a new primary card and not for an upgrade or a card conversion.
After receiving their new HSBC Credit Card, the cardholder must make a minimum accumulated spend of P3,000 with their new card.
Valid transactions include straight purchases, online purchases, bills payment, merchant installment purchases, and cash advance transactions. The purchases must be made during the promo spend period of August 1 to December 31, 2018.
HSBC will identify cardholders who have made the minimum accumulated spend during the promo spend period. They will then inform the qualified cardholders via SMS.
The SMS notification sent by HSBC will have a claim code that the cardholder can use to redeem their one-year subscription to HOOQ. The cardholder has from September 15, 2018 to April 15, 2019 to redeem their subscription.
In order to claim their free HOOQ subscription, cardholders must go to the HOOQ site and enter their claim code and any information required by the web page. This will include the details of the new HSBC Credit Card that was used to qualify for this promo.
After registering for their free year, cardholders can enjoy streaming and watching their favorite movies and TV shows.
If after the one-year period, the cardholder no longer wishes to subscribe, they need to notify HOOQ. Otherwise the next year's subscription will be automatically charged to their HSBC Credit Card.