Gas Prices Reduced By P1.70 Per Liter As Oil Companies Announce Biggest Rollback For 2019
2 min read
Here's some good news for all you vehicle owners out there: On June 4, 6AM, gasoline and diesel prices are going to drop at least one peso per liter.
According to a report on Rappler, Shell and Petro Gazz announced last Sunday that gasoline prices will reduce by P1.70 per liter, and diesel prices by P1.05 per liter. Shell, which also carries kerosene, will reduce kerosene prices by P1 per liter.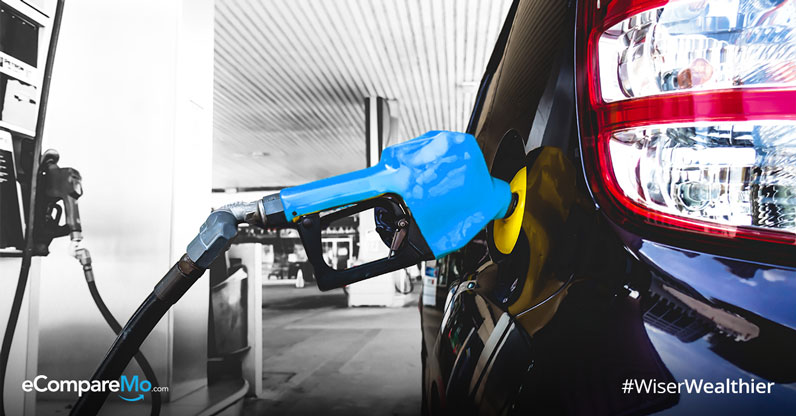 Other oil companies such as Phoenix Petroleum announced that it will lessen the prices of gasoline by P1.75 per liter, and diesel by P1.05 per liter.
Unioil Petroleum Philippines, on the other hand, said that prices of Gasoline will go down from P1.60 to P1.70 per liter, while diesel prices will decrease by P1.05 to P1.10 per liter.
Just last week, a slash in gasoline prices by P0.35 per liter, diesel by P0.45 per liter, and kerosene by P0.60 per liter was implemented.
Other companies are expected to follow within the week.
(Read: Why Do Gas Prices Vary From Station To Station?)
Biggest rollback for the year
Why are these oil companies set to deliver a big-time rollback on their products? Well, according to a report on the Philippine Star, it's due to Brent crude being priced at below $70 per barrel.
The low price of Brent crude is said to be a product of the ongoing trade war between the US and China.
Based on data from the Department of Energy (DOE), year-to-date adjustments of petrol now stand with a net increase of around P5.50 per liter of gasoline, P4.70 per liter of diesel, and P3 per liter of kerosene as of May 28, 2019, and are expected to have its biggest dip this year as lower rates will be implemented at 6 a.m. on June 4.
(Read: Fuel-Saving Tips: How To Save Gas On Manual And Automatic Cars)
LPG price rollback
Alongside crude oil price reduction, Petron Corporation Philippines on Friday announced that a price cut of around P6.25 per kilo, or P68.75 per 11-kilo tank, for its cooking gas would be implemented effective June 1, 2019.
This is the second price rollback after the firms cut the price of Liquefied Petroleum Gas (LPG) on May 1, 2019 by P0.20 per kilo or equivalent to P2.20 per 11-kilo tank.
The enforced price rollback was even bigger than the initial estimate of more than P5 per kilogram prior to the conclusion of Friday trading in the world market.
Other providers such as Isla Petroleum said that effective yesterday, a price cut of P6 per kilogram will be implemented, VAT included. Without the VAT, the price adjustment of Petron LPG will be around P5.50 per kilogram while for Solane, the base price is around P5.28 per kilogram.
According to data from the DOE, before the price cuts, the pick-up price for LPG in retail outlets varied from P613 to P798 per tank in Metro Manila.
Petron also reduced the price of its auto LPG by P3.45 per liter, which is beneficial to those consumers who are driving vehicles that use this alternative fuel.
Other oil companies are expected to implement the big-time LPG rollback but have not issued price announcements as today.
The oil firms adjust LPG prices monthly, while gasoline, diesel and kerosene prices are adjusted every Tuesday.