Flashback: The Iconic, Lost Establishments Of Cubao Past
6 min read
Cubao has always been a converging point for Metro Manila (and neighboring towns and provinces). Aside from housing two train lines (the MRT-3 and LRT-2), numerous bus lines, and countless public transportation terminals taking people in all directions, it is also an important business district then and now, and will continue to be so in the next…maybe 100 years.
Cubao has undergone some significant changes in the past decade or so. A large part of the original Araneta Center has now been converted to residential condominiums, modern malls, and sites for BPO companies. With all this gentrification, it's inevitable that some former staples and icons were lost along the way. Let's take a look back at some of the ghosts of Cubao past, and hope that the Cubao Expo won't join the list of the departed anytime soon.
Movie-ng out of the block
Shopping malls, with their multiple theaters, killed the standalone cinemas (save for a few venues like Cinema 76 and Cinematheque Center Manila). And many of those old palaces of entertainment, used to be found in Cubao.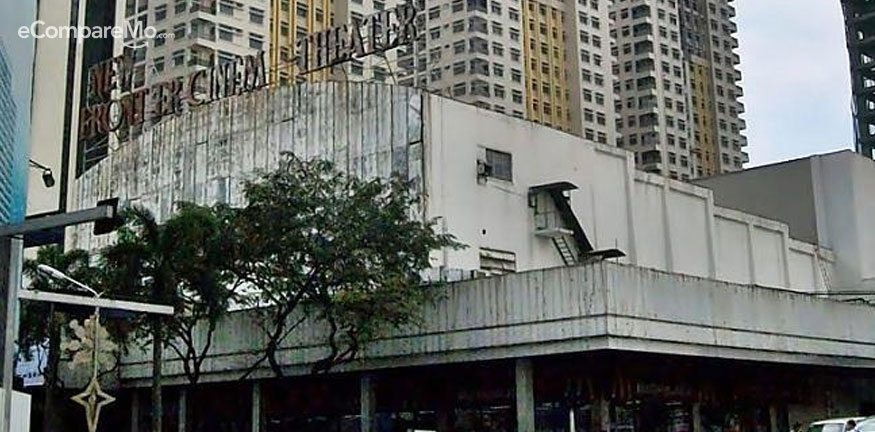 Araneta Center used to be littered with theaters and one of the most famous was the New Frontier Theater. Originally built in 1967, New Frontier had a 3,500-seating capacity and was the country's biggest cinema. After falling into disuse in the eighties, New Frontier lost its glitz and faded into obscurity—until it reopened two years ago as the Kia Theatre.
While New Frontier now lives on as the Kia Theatre, others weren't lucky enough to survive. Nation Cinerama was a 1960's theater on General Roxas Avenue. It boasted of showing movies in the Cinerama format (think of today's IMAX sans the annoying goggles). Where it stood now stands the Manhattan Parkview Residences on General Roxas Avenue. Cinema 21 became a church before being flattened and the space converted to a parking lot. Diamond Theater on Aurora Boulevard is now the site of an arcade shopping center connected to LRT-2 Araneta Center-Cubao Station. Ocean Theater on Edsa was demolished to pave way for the Vivaldi Residences.
Some former theaters were refurbished and turned to new businesses. Sampaguita Theater at the corner of General Roxas and General Araneta is now Dreamworld Hotel, while its rival across the street Quezon Theater has been reused as a house of worship. ACT Theater is now just a site for numerous ­ukay-ukay shops and a giant billboard that's impossible to miss.
Demolition or repurposing isn't the saddest fate that an old movie theater can have, there's actually a fate that may be worse than death and this is shared by the formerly grand Coronet Theater and Remar Cinema.  They still operate but are reduced to showing nothing but reruns of old films as well as R-rated flicks. Rumor also has it that there are shady things happening inside.
Grim department
Humongous malls only began sprawling across the metro at the tail end of the 20th century. Before this, the commercial districts were ruled by department stores. Nowadays, department stores have found a place as part of shopping malls, but they were once standalone buildings that offered shoppers pretty much everything they wanted.  Three big department stores called Cubao their home, and the shopping public flocked to them.
Syvel's eventually closed and the Metro Retail Stores Group moved in to open Gaisano Cubao, which was the company's first foray outside the Visayas. Despite the brand's strong presence outside Metro Manila, Gaisno was short lived and the company was forced to close its shutter after a while. Currently, the ruins of Gaisano Cubao still haunt the area and no company tried to take its place ever since.
Meanwhile, C.O.D. Cubao is another story. Operating at a store bigger than its Avenida counterpart, the department store offered the public a five-story shopping experience. One of the biggest attractions at C.O.D. was its annual Christmas display. Families would gather outside the mall to watch animatronic figures reenact the story of Christmas. C.O.D. ceased operations in 2002 and the place switched hands a few times before its current resident, SaveMore Market, occupied the building up until now.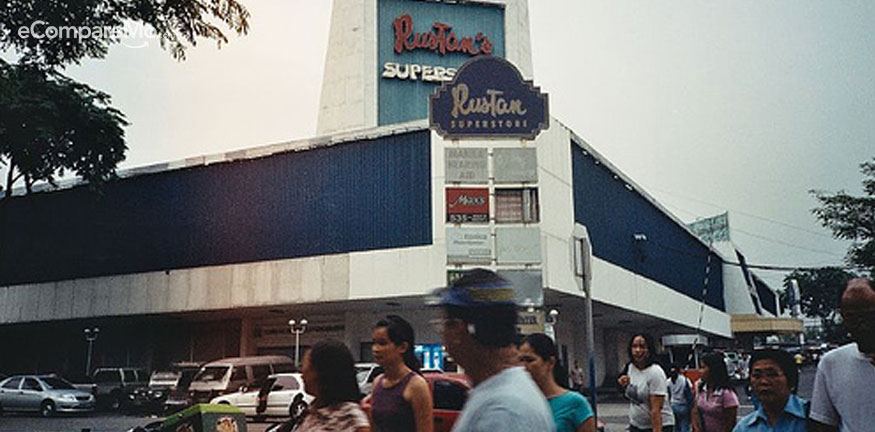 Rustan's has always been the go-to place for upscale shoppers since the Tantoco-owned company used to be the only one bold enough to bring high-end brands to the Philippines. Eventually, their area decayed and Rustan's moved to Gateway Mall in 2004. The six-tower Manhattan Plaza will eventually rise on the old grounds of the deluxe department store.
They had it all for you
There are now just a handful of household names when you think of supermarkets. Before the big players started swallowing up the smaller ones, the competition was much fiercer, and selections more diverse. Cubao itself didn't have a shortage of these shops.
Near the intersection of Aurora Boulevard and Edsa, you'll see a humongous Puregold branch that almost occupies the entire block. Before the supermarket chain planted its roots there, the area used to be occupied by Uniwide Cubao, one of the earliest warehouse club-style supermarkets in the country. After the Asian financial crisis of 1997, the company slumped and their Cubao building was sold to Puregold Price Club Inc.
Rempson is another chain that shuttered before the turn of the millennium. Now, it's building on Aurora Boulevard has suffered the same fate as other places in Cubao- repurposing. Rempson's former building is occupied by a branch of a college chain.
Carnival is not forever
Everyone remembers Fiesta Carnival, the indoor theme park smack dab in the middle of Araneta Center. Those who spent their happy childhood weekends there will remember some of the attractions: the train ride that snaked through the entire vicinity, the carousel, a mini roller coaster, its BB gun shooting gallery, and so much more. Fiesta Carnival was so prolific that it became the center of Celso Ad. Castillo's 1986 all-star film called Payaso that starred none other than German Moreno as the titular character.
Outside Fiesta Carnival's main entrance were two iconic shops whose names will take you back to your childhood. There was Dakt Toys Center, which also had a branch in Ali Mall, and the much beloved A&W. Younger kids may now just think of A&W as a root beer brand but it is actually a restaurant franchise in the US famous for its root beer float.
Ma Mon Luk, which is iconic for its noodle soup and gigantic steamed buns, also had a branch in Cubao, where hungry shoppers would flock.  Unfortunately, it had to close its shop in the 1990's after facing competition from newer restaurants in the area. Now people have go to Quiapo or Quezon Avenue just to savor the taste of Ma Mon Luk's signature treats.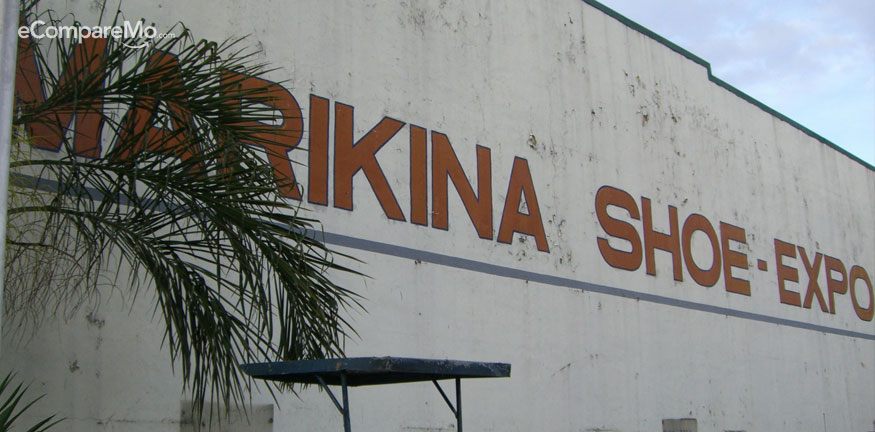 Before Cubao Expo became everyone's favorite place to eat and drink, it used to be a place for the Marikina shoemakers to hawk their wares. Marikina Shoe Expo was the home of brands from the old days like Valentino, Soliman, Lilli, and other locally manufactured shoes. After its time as a shoe place, hipsters and artists found a new home there and next thing you know, the normies are now the new crowd of Cubao Expo.
Sources: The Philippine Star, The Urban Roamer, Cinema Treasures, Super Pasyal