Finding The Best Dash Cam In The Philippines: A Buyers Guide
4 min read
In the Philippines, the dashcam has become more than just a nice "extra" accessory. Having one clipped to your rearview mirror can save you from potential trouble in the future. However, not all car recorders are created equal.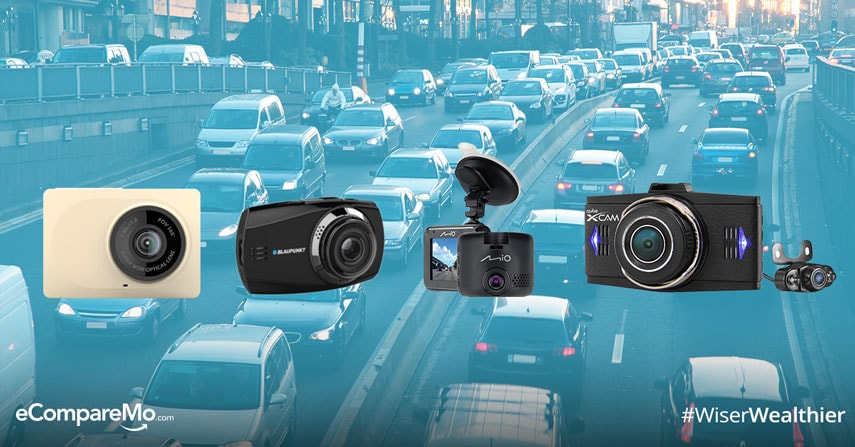 If you're in the market for the best dashcam for your car, this guide offers some suggestions..
What should you look for in a dash cam?
Before you start picking out the coolest-looking dashcam you can find, you have to specify your needs.
For starters, price matters. Cheap dashcams may give you the most basic features: recording, quality settings, and clear LCD display. However, units at the higher end of the spectrum are packed with other features like GPS tracking, wireless connectivity, and shockproof bodies that make them stand above the rest.
A few dash cam features you may want to consider are the following:
Ultrawide-angle capture

Records the widest field of view possible so it can cover beyond the driver's vision

Great recording quality

If possible, go for a dashcam that can capture a video at least 720p at 30 to 60 frames per second

Date stamping

This will come in handy if you need to go back to specific dates at specific times

microSDHC support

It allows support for 32GB and up storage capacity

G-force sensor

It detects changes in velocity and direction of the car

Rear camera support

You can use this to record what's happening from behind too and can act as your parking camera.
Where will you be placing your dashcam?
Another factor you have to consider is the installation of the unit and cables. Ideally, your dashcam should not obstruct your view of the windshield as it decreases your road awareness and distracts you from keeping your eyes on the road.
For best results, dashcams should be situated behind the rearview mirror or anywhere up your windshield since a higher vantage point also gives it a better viewing angle. If you can't do it yourself, check your dashcam's instruction manual for a guide or let a professional do the heavily lifting for you.
Take note that you also need to properly set up your dashcam's internal clock and calendar so it syncs up with your car's time and date. Having the correct timestamp will come in handy in times such as reviewing your recorded footages or filing a police report for car insurance claims.
Which dashcam fits your driving style and budget?
Now that we've covered the basics, it's time to take a look at our picks for the best dashcams available in the Philippines right now:
1. Mio MiVue C320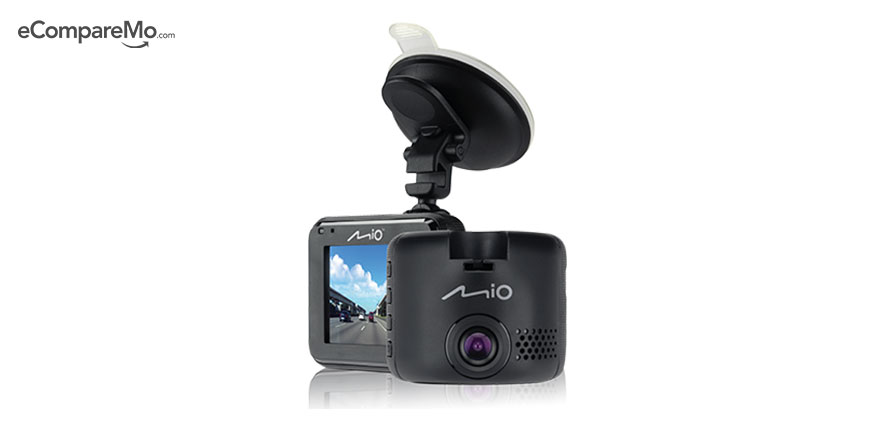 Price: P4,491
For those who want a spartan yet powerful personal recorder, the Mio MiVue C320 is the perfect dashcam for you. This unit can record MP4 format videos at 1080p from 130-degree wide-angle lens that reduces the blind spots for better coverage. What makes Mio's basic dashcam a standout is its MiVue Manager, a software that allows users to control, share, and organize their videos using one simple app.
2. Qube XCAM X2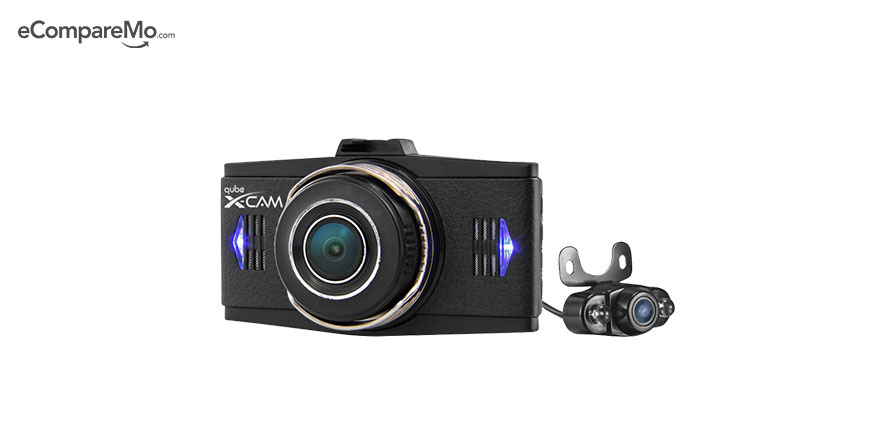 Price: P4,999
Not all dashcams come with a second rear camera unit, which is useful for taking footages from behind or backing up for parking. The Qube XCAM X2 can crank up the video resolution up to 1080p on the front and 720p on the back—with both units capturing footage simultaneously. It is equipped with standard dashcam essentials like G-sensor, built-in battery, and a nifty display. However, a standout feature of the XCAM X2 is its license plate recognition for easier identification and infrared LEDs for better recording in the dark.
3. Blaupunkt BP 8.0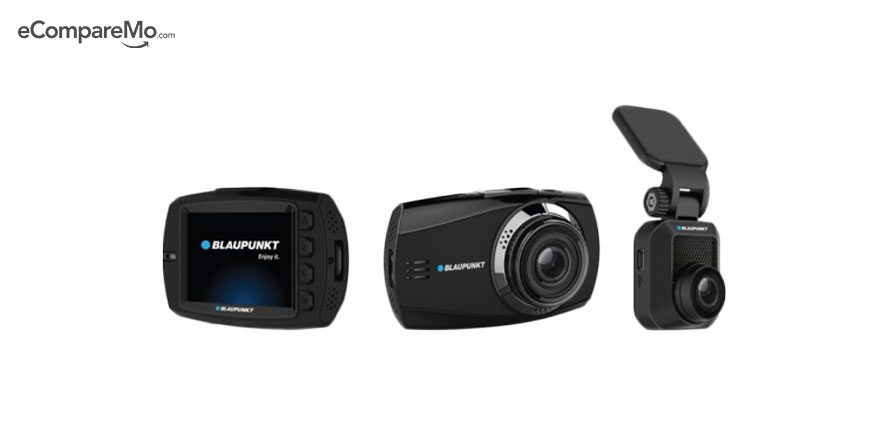 Price: P11,600
Despite its eye-popping price tag, the Blaupunkt BP 8.0 is worth it as it has many features that place it above your ordinary dashcam. Offering up to 170 degrees of FOV with a 4-megapixel sensor on the front unit, everything you see is seen much better by this unit. Meanwhile, the rear unit has a 120-degree viewing angle and 2-megapixel sensor. The BP 8.0 can be fitted with up to 128GB storage for more files saved.
4. Xiaomi Yi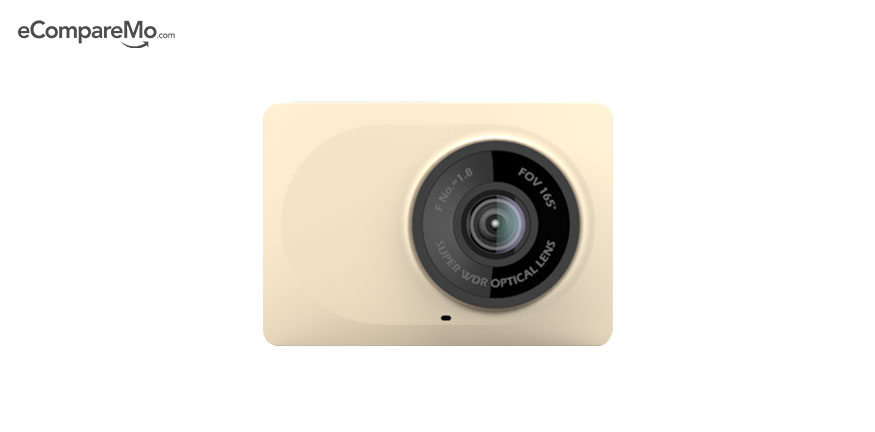 P2,599
While it might not have some of the fancier features of the other dashcams on this list, the Xiaomi can more than hold its own. It's the most budget-friendly dashcam on this list and has a good set of basic features. With an aperture as wide as f/1.8, coupled with a viewing angle of 165 degrees, the Yi can capture crisp and clear images even during nighttime, which is essential for all the night riders and graveyard shifters. Unlike other 1080p recorders, this can record up to 60 fps—or you can further amp up the resolution up to 1296p with 30 fps for maximum video size.
Other sources: Top Gear Philippines