Top 5 Budget Restaurants In Project 4, Quezon City
2 min read
Don't forget to swing by these pocket-friendly foodstops if you're in the Cubao, Katipunan, or Aurora Boulevard areas.
Project 4 is not exactly a foodie's paradise. Ever since the former president Manuel L. Quezon developed the area as part of his housing projects, it has always been famous as a high-value residential district.
Now hidden in its obscure alleys and busy streets are insanely good food joints that serve nothing but a mouthful of flavors and textures. Make it your next project to explore these gastronomic delights.
HOB (House of Bulalugaw)
JP Rizal Street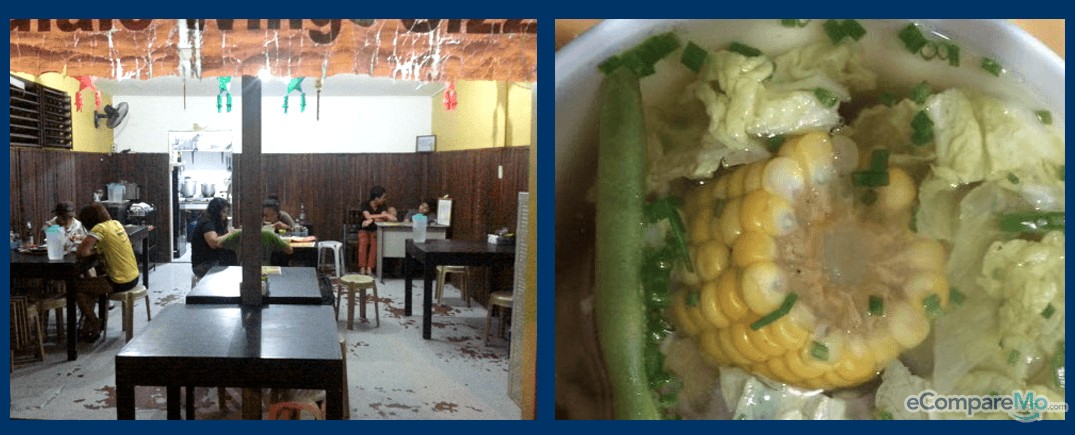 Combine the savory goodness of lugaw and the soothing beef broth and bone marrow of bulalo and you've got bulalugaw, a surprisingly good creation by House of Bulalugaw. For only P70, you can enjoy a bowlful of beef chunks swimming in your favorite lugaw. If you want a different take on another Filipino classic try their kaldelugaw (kaldereta + lugaw) for only P80. This little-known spot is a stomping ground for Route 196 patrons looking for some booze mop after gig nights, so expect to be sharing space with your favorite music scene regulars.
Tapsi ni Vivian
Lauan Street, near Aurora Boulevard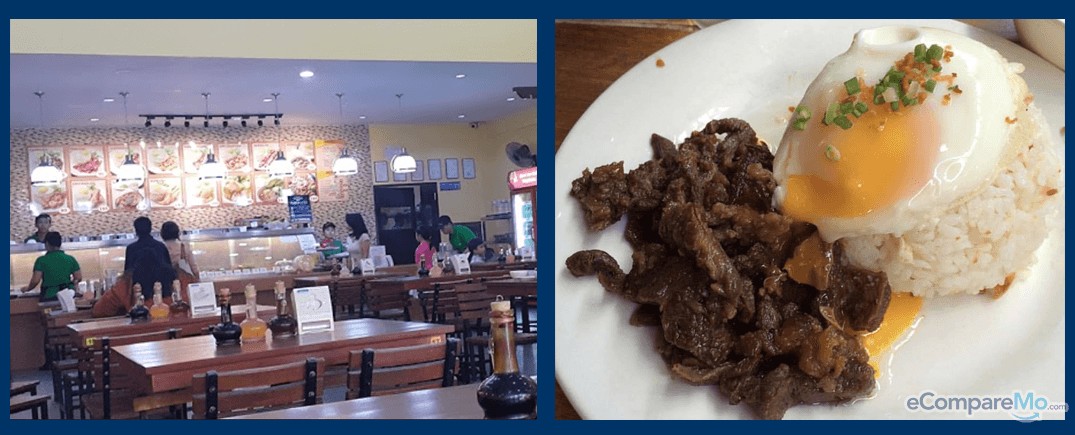 While not technically in Project 4 (it's in Project 3), Tapsi Ni Vivian is the go-to place for tapsilog lovers this side of Quezon City. Aside from the usual -silog meals (P90-P155), you can also get other dishes like sisig (P135), bulalo (P320), and so much more. Even better, Tapsi ni Vivian is open 24/7, so you can have a place in mind if you decide to make a midnight food run. They have branches in Marikina and Cainta too.
Barneys Burger
D. Tuazon Street
Barneys Burger had its humble beginnings in Guagua, Pampanga, in the late '80s as an affordable shack that offers great burgers and other snacks. The Kapampangans' favorite burger joint has since expanded across Luzon and Metro Manila—and one of their newly opened branches is located in Project 4. Pick your favorite from a slew of choices, such as their Fully-Loaded burger (P95 for classic and P109 for supreme), Barneys Burger (P59, P73), Cheese Burger (P69, P83), and others. They also offer add-ons to make your burger even more amazing, as well as bunwiches. Fast, cheap, and good, what?
Bem

Bems

Pampanga's Famous BBQ

JP Rizal Street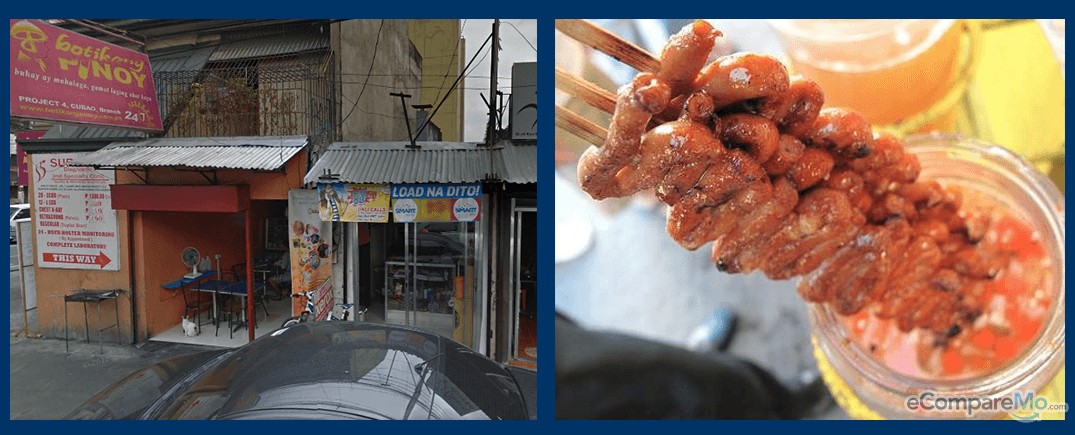 What makes Bem Bems different from pop-up barbecue stalls? For starters, they sell your favorite skewers for only P10: barbecue, pig ears, intestines, and others. If want more fried and grilled goodness, try their sumptuous crispy pata (P350), bagnet (P60), grilled tilapia (40), and grilled hito (60). Tip: To make your skewers and grills extra special, douse them in Bem Bems' trademark soy-vinegar mix.
Analisa's Crispy
Lakandula Street corner A. Luna Street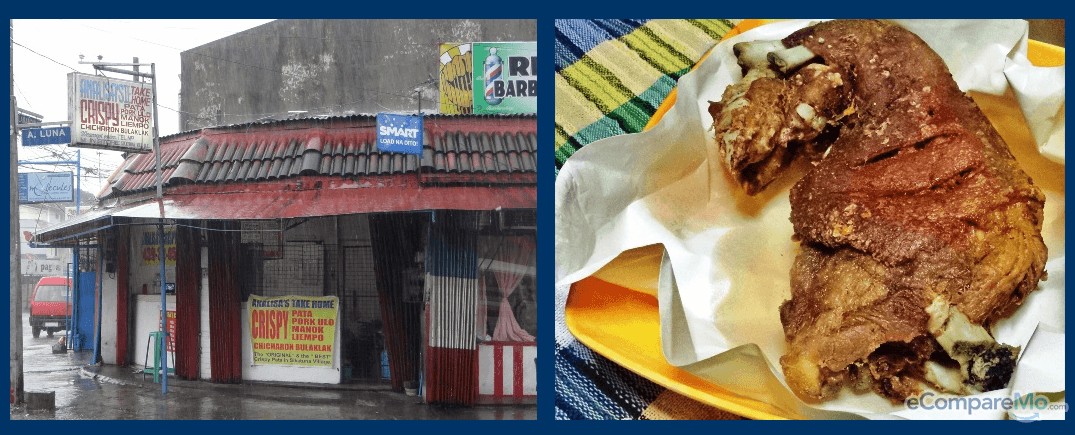 Analisa's Crispy, a place where you can order some to-go deep-fried goodies, has been around for more than 20 years (the main branch is in Sikatuna Vilalge). Up to this day they haven't disappointed with their staples: crispy pata (P290), chicken (P200), pig's head (P320), liempo (P290), and newer favorites like chicken skin (P100) and chicharong bulaklak (P100). Everything's good for sharing too. –Dino Mari Testa