Enhanced PhilHealth Benefits Packages For COVID-19 Patients
2 min read
The Philippine Health Insurance Corporation (Philhealth) has enhanced its package benefits for its members and dependents amid the spread of the 2019 coronavirus, or COVID-19. This is to help affected Filipinos with their hospitalization expenses.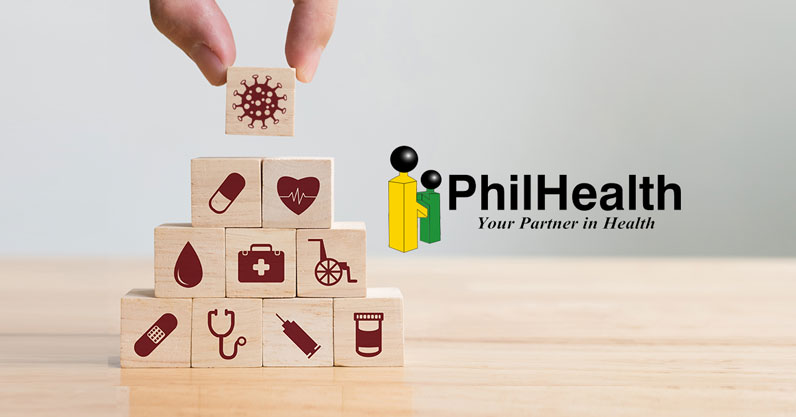 These are the enhanced PhilHealth benefits packages for COVID-19 patients you should know:
1. Free COVID-19 test
PhilHealth benefits shall include the free COVID-19 Test as a response to the increasing number of Patients Under Investigation (PUI). According to Proclamation No. 922, the public health emergency response package is on top of the quarantine packages and referral packages.
The benefit means that every person with a suspected case of the viral disease can go through the health examination without any fees to pay.
To note, the initial COVID test kits used are imported and expensive, but the University of the Philippines' National Institute of Health have created a local test kit at a much lower price. Since the samples are approved by the FDA, they will be used for mass testing starting April 4.
2. Referral Package
An individual who has been declared a PUI must be transferred from a first-level hospital to a healthcare facility that has more capability for the isolation procedure and the handling of the infectious disease. This benefit is called the Referral Package that a PhilHealth member can avail of.
The benefit amount will be used for the hospital bill of the member for the initial management, stabilization, and proper transfer of the member-patient to a higher-level medical facility.
Amount of benefit: P4,000
(Read: List Of Drugstores With Delivery Services)
3. Isolation Package
PhilHealth members and their beneficiaries who need to undergo quarantine due to coronavirus symptoms can avail of this isolation package at the accredited Level 2 and/or 3 hospitals.
To be eligible for the quarantine package from PhilHealth, you must be:
A COVID-positive patient having mild symptoms
A PUI required for quarantine and further health observation
Amount of benefit: P14,000 (P1,000 per day of isolation/quarantine)
4. Existing Case Rate Package
If you are a COVID-positive patient diagnosed with other diseases like pneumonia or sepsis (because of the causative agent such as the novel coronavirus) can take advantage of the PhilHealth packages for existing medical case rates.
Amount of benefit per disease:
Hemodialysis: P2,600 per session
Moderate-risk or mild pneumonia: P15,000
High-risk or severe pneumonia: P32,000
Adult respiratory distress syndrome: P32,000
Sepsis: P32,000
5. No Balance Billing
No Balance Billing Policy is another PhilHealth benefit for patients who are old and indigent. This means that after confinement in public hospitals, the exceeding bill from their PhilHealth coverage for COVID-19 will be waived.
How to file claims for COVID-19 PhilHealth benefits
Claimants must submit these following documents to the medical facility before the patient gets discharged:
COVID-19 tests and results (photocopy)
PhilHealth Claim Signature Form (filled out and signed)
PhilHealth Claim Forms 1, 2, and 4 (filled out and signed)
Statement of Account
PhilHealth Membership Registration Form (for non-members)
Do you have further questions about the COVID-19 coverage from PhilHealth? It's best to get in touch with PhilHealth via their official contacts:
Action Center hotline: 8441-7442
Mobile SMS: 0917898-74442
Facebook account: @PhilHealthofficial
Twitter account: @teamphilhealth
Email address: actioncenter@philhealth.gov.ph